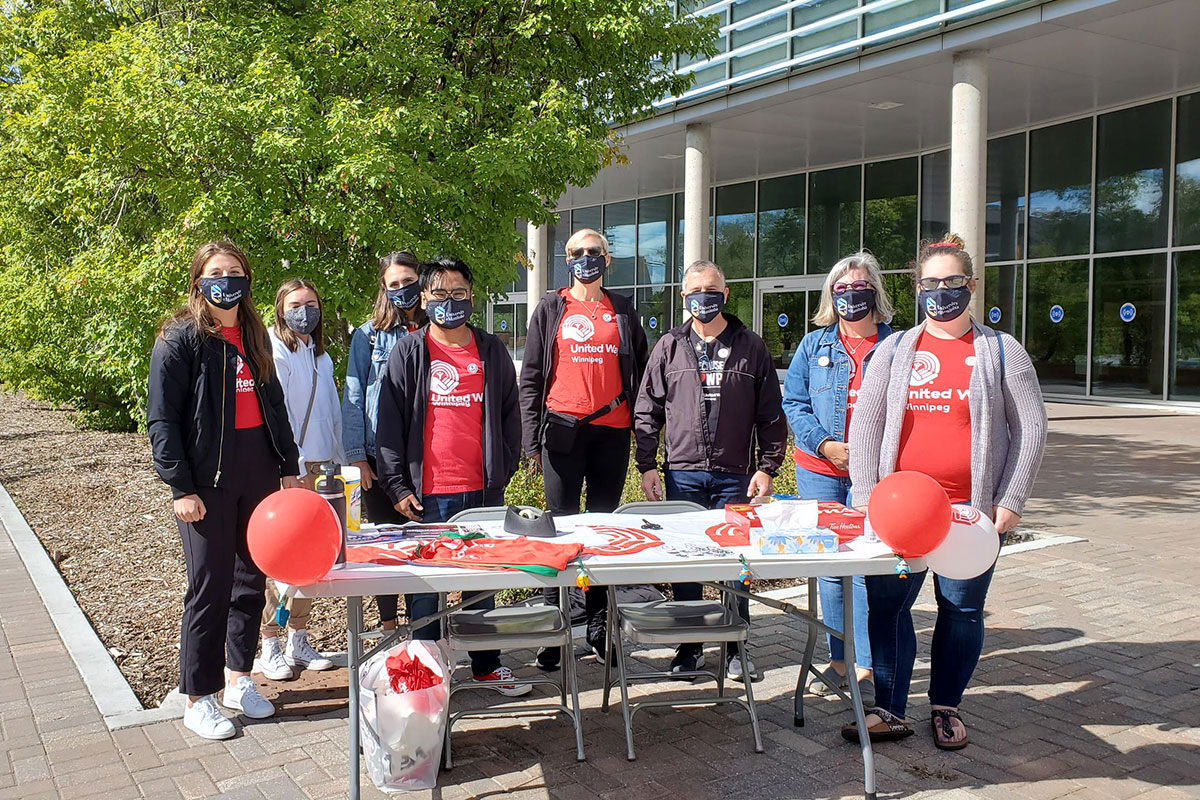 UM United Way Campaign wraps-up for another year
January 10, 2022 —
Once again, the UM community has stepped up to support United Way Winnipeg by raising over $556,000. This amount represents 81 per cent of our campaign goal and includes gifts of all sizes, including 27 major donors ($5,000 and above) and 81 leadership donors ($1,200 and above).
United Way Winnipeg provides stable, ongoing funding for over 125 front-line agencies in our city. At a time when there are greater needs in terms of homelessness, substance abuse, mental health, family strain, and other poverty-related issues, members of the UM community have shown again this year that even in these challenging times, they really do care for all citizens of Winnipeg!
"It's truly amazing what can happen when our community comes together. 2021 was a challenging year for everyone, with the contributions raised by the campaign we have supported more than 100 agency partners and programs that provide essential services to kids, families, and people who need help. We are all so proud of what we were able to give as a community," says Jackie Gruber, Chair of UM United Way Campaign.
Whatever the size of the gift, the UM campaign team would like to thank you for your support. This year, the campaign team included:
Chair, Jackie Gruber (Rady Faculty of Health Sciences)
Co-chairs David Mandzuk (Extended Education) and Michael Yellow Bird (Faculty of Social Work)
Janet Morrill (Asper School of Business)
Laura Orsak-Williams (University Secretary's Office)
Stacey Woods (Extended Education)
Jillian Daien (Student Representative)
Funmi Owoade (Rady Faculty of Health Sciences)
The campaign team would also like to thank Rod Cruz and Gina McKay from United Way Winnipeg for their amazing support during the campaign, as well as Suzanne Crnic and Tiffany Lachuta from the Marketing & Communications Office for helping set up a United Way SharePoint site that UM community will be able draw on well into the future.
To learn more about the difference UM is making in our community, please watch this video for a personalized thank you from Connie Walker, CEO of United Way Winnipeg. It's a reminder that during these uncertain and ever-changing times, we are much stronger when we face our challenges together!