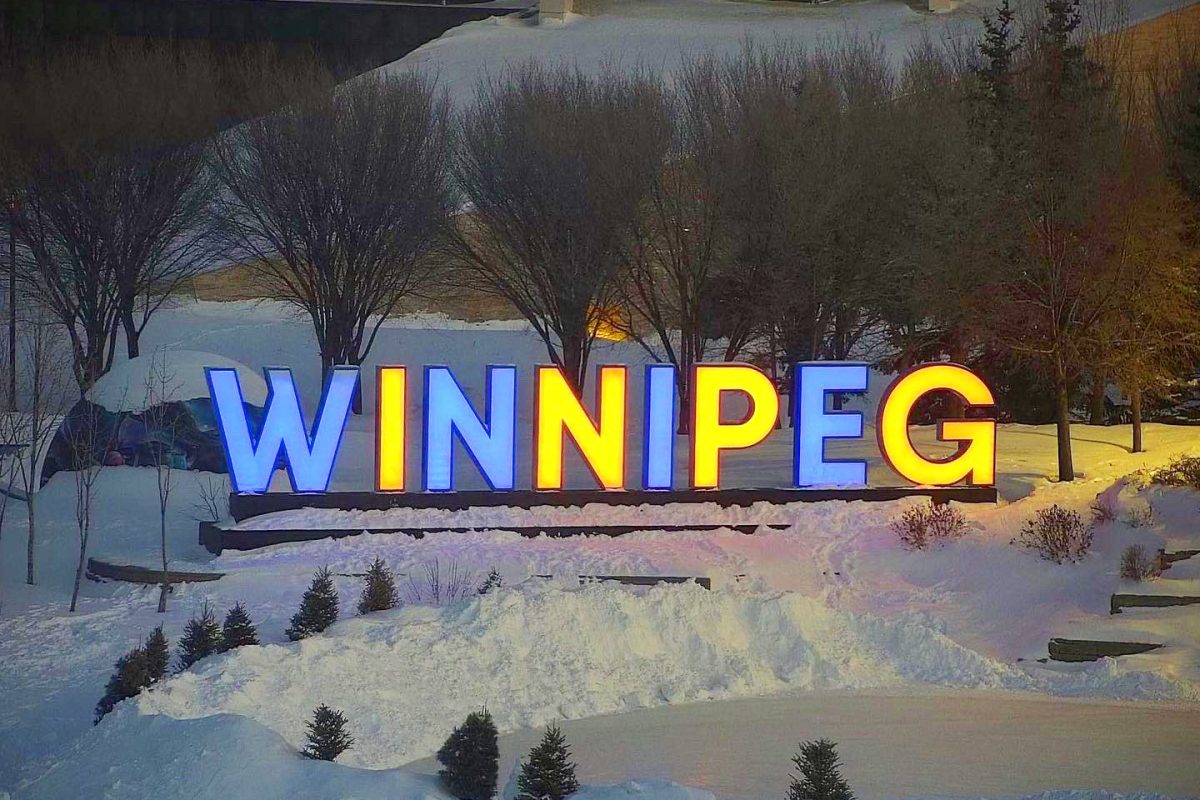 Ukrainian ties run deep at UM
Support for Ukraine amid the Russian invasion ranges from rallies, to research
February 28, 2022 —
Members of the University of Manitoba community are among the thousands of people showing support for Ukraine across the country and around the world.
'We're supposed to learn from history': Manitobans gather in support of Ukraine outside legislature
On Saturday people, including UM students, gathered outside the Manitoba legislative building with hand-made signs and Ukrainian flags as the Russian invasion continued
As CBC reported, Yuliia Kravchuk was among them. She's an international student from western Ukraine studying at UM, and said she couldn't believe it at first when she saw videos of what was happening in her home country, from which she had just returned after a trip for Christmas.
And while she knows her family is happy she's safe in another country, Kravchuk said it's hard to be so far away from them during such an unpredictable time.
"I just want to hug my parents," the 18-year-old said. "I don't know when I will be able to do that now."
Winnipeggers with Ukrainian ties raise support from afar
CBC also reported about a fundraiser started by another student at UM originally from Ukraine.
Zoya Kostetsky endured a difficult and sleepless Wednesday night, while communicating with friends and family in Ukraine. She felt helpless and asked them what she could do to provide assistance.
"They're saying, donate to legitimate organizations in Ukraine that are actually helping troops and helping civilians and displaced people from their homes," she said.
The Prairie Clay owner, who emigrated from Ukraine in 2005 and is in the final semester of studying for an education degree at the University of Manitoba, thought the following on her small business' Instagram account might be able to net about $500 in donations, with 10 items donated to a cause in support of Ukrainians.
She vastly underestimated the support.
By Friday afternoon, Kostetsky had amassed over $10,000 in donations, with over 200 local businesses donating prizes to her raffle.
"I said to myself, this is not even in the realm of what I thought could happen," she said. "It's really amazing. It's just incredible."
From perogies to politics, Ukrainians have made an indelible mark on Manitoba's identity
Another story from CBC points to the long-rooted research into the history of Ukrainian-Canadians.
"Ukrainian-Canadians in Canada, and in Manitoba in particular, are an extremely vibrant and dynamic group that have contributed a lot to the cultural, historical, political and other spheres of development of Manitoba," said Yuliia Ivaniuk, co-ordinator of the Centre for Ukrainian Canadian Studies at the University of Manitoba.
In Canada, which has the second-largest Ukrainian diaspora group in the world after Russia, Manitoba has the largest proportion of people who identify as Ukrainian with more than 180,000 people.
Over more than a century of living here, Ukrainian-Manitobans have left an indelible stamp on the identity of this province.
"Even the fact that pretty much anyone in Manitoba knows what perogies are, or is involved in some way in Ukrainian dancing, or knows what it is, is already a great sign of the Ukrainians' influence on the province," Ivaniuk said.