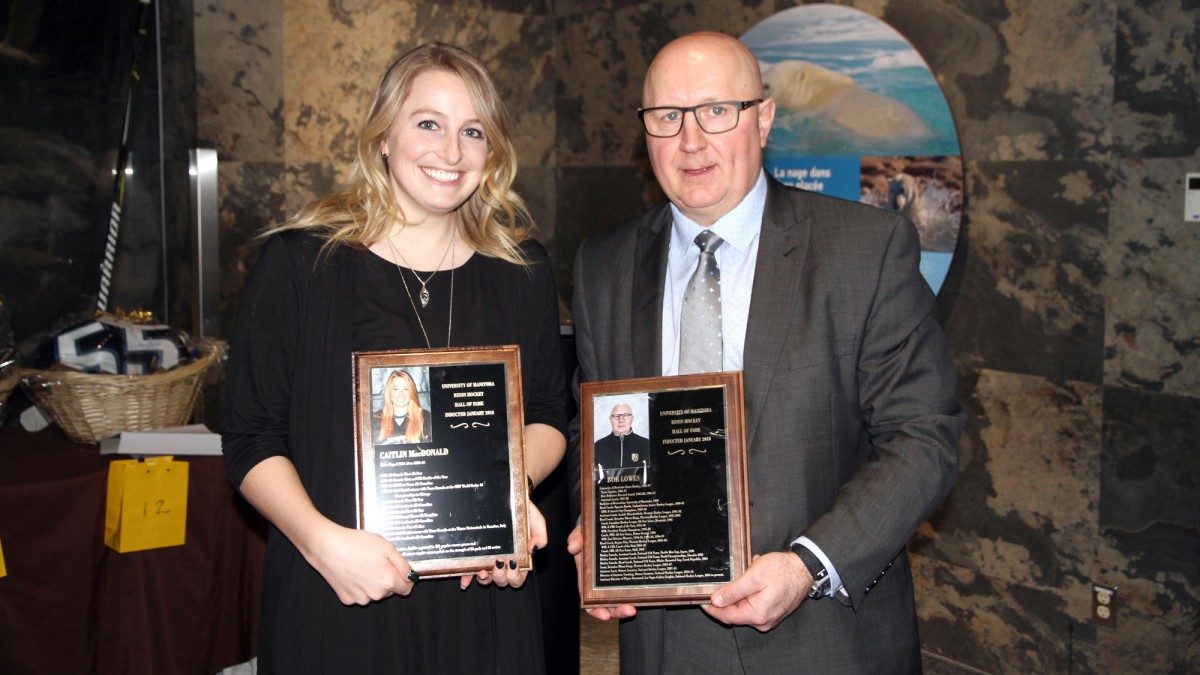 U of M's Golden Knights
Director & Asst. Director of Player Personnel both alumni of University of Manitoba
May 11, 2018 —
The Vegas Golden Knights are playing in the NHL's Western Conference Finals in their first-ever year as a team.
Two members of the team's staff are alumni of the University of Manitoba.
Robert (Bob) Lowes [BRS/89] is the assistant director of player personnel and Vaughn Karpan [BA/85] is their director of player personnel.
Robert Lowes became the second-winningest head coach in the Brandon Wheat Kings history from 1992-2001. He is also a former assistant coach with the University of Manitoba Bison men's hockey team and was inducted to the Bison Hockey Hall of Fame this past February.
Karpan made two appearances at the Olympics. The first was in Sarajevo in 1984 followed by Calgary in 1988. Though both times Karpan and Team Canada came in fourth place, he spoke with UM Today earlier this year and credits his time on campus for the successes he's had on and off the ice.
"Quite simply put, without the U of M and Wayne Fleming in particular, there would not have been an Olympics for me," Karpan said in February's UM Today interview. "Wayne was my biggest supporter and got the most out of me as a player. Dr. John Finlay [PhD/68, LLD/90], the Dean of Arts at the time, gave me his endorsement to leave before the winter term began. I did not attend any classes, but was allowed to take my finals and had the support of an academic assistant. I became a better student after this, primarily because I did not want to betray the trust that these three people had put in me."