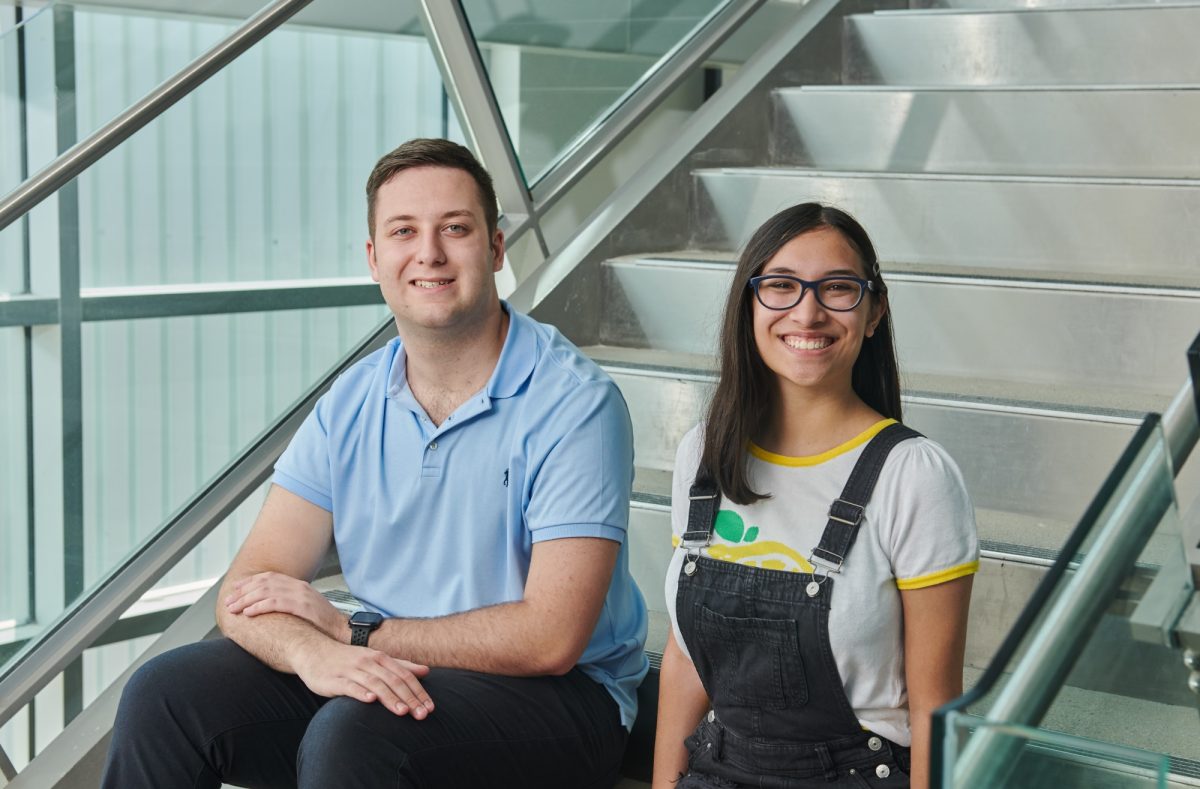 U of M welcomes two Schulich Leader Scholarship recipients this fall
August 6, 2019 —
Two exceptional students will be joining the University of Manitoba this fall with prestigious Schulich Leader Scholarships. Mia Battad, a student at Balmoral Hall School and Nikolaus Reichert of Garden City Collegiate have each been awarded the Schulich Leader Scholarship, a four-year award totaling $80,000 – $100,000.
The U of M Schulich Leaders are among an elite group of 50 high school graduates from across Canada who received the scholarship, an initiative of business leader and philanthropist Seymour Schulich. "These students are our next generation of innovators who will make significant contributions within our community," notes Jane Lastra, director, Financial Aid and Awards. "With their university expenses covered, they can focus on their studies, research projects and further pursue their goals.
Battad, 16, will study in the department of computer science. She was nominated for her commitment to academic excellence and strong leadership within the technology community at Balmoral Hall School.
"I've put a lot of effort into becoming a role model for young girls to explore their interests in STEM," explains Battad. "Since childhood, I've had the privilege of discovering my own interests and passions, but I know not everybody is as fortunate. I see my role as reminding younger girls that programming and computer science can be for them as much as any other field."
"To receive this award is indescribably validating to me," says Battad. "I see it as a statement that the work I do in my community is worth continuing, and that I now have a larger platform and more resources to influence girls in the same way on a much larger scale."
Reichert, 18, will join the department of electrical and computer engineering this September. Nominated by his school for his passion in STEM and academics, he has dedicated himself to improving the lives of those around him: supporting cancer patients and their family through Paws for a Cause, a fundraiser in affiliation with the Never Alone Foundation and local rescue initiatives; volunteering with the Manitoba Marathon, and mentoring fellow students.
"I was in school when I was notified that I received the award," recalls Reichert. "Quite frankly I wasn't sure if I was in a dream! My first thoughts were how life changing this scholarship is, and of how my family won't have to worry about financially supporting me through university as I pursue my dream of becoming an engineer. It is an amazing opportunity to be able to join a community of like-minded students that share similar goals."
About Schulich Leader Scholarships
Schulich Leader Scholarships are prestigious entrance scholarships awarded to high school graduates enrolling in a Science, Technology, Engineering or Mathematics (STEM) undergraduate program at partner universities in Canada and Israel. Recognizing the increasing importance and impact that STEM disciplines will have on the prosperity of future generations, business leader and philanthropist Seymour Schulich established this $100 million scholarship fund in 2012 to encourage the best and brightest students to become the next pioneers of global scientific research and innovation. This program awards 100 scholarships annually (50 in Canada and 50 in Israel), valued at more than $7 million.
In 2019, Canadian high schools nominated 1,500 students. To date there are 370 Canadian Schulich Leaders. Nominations for the 2020 program will open in September 2019.