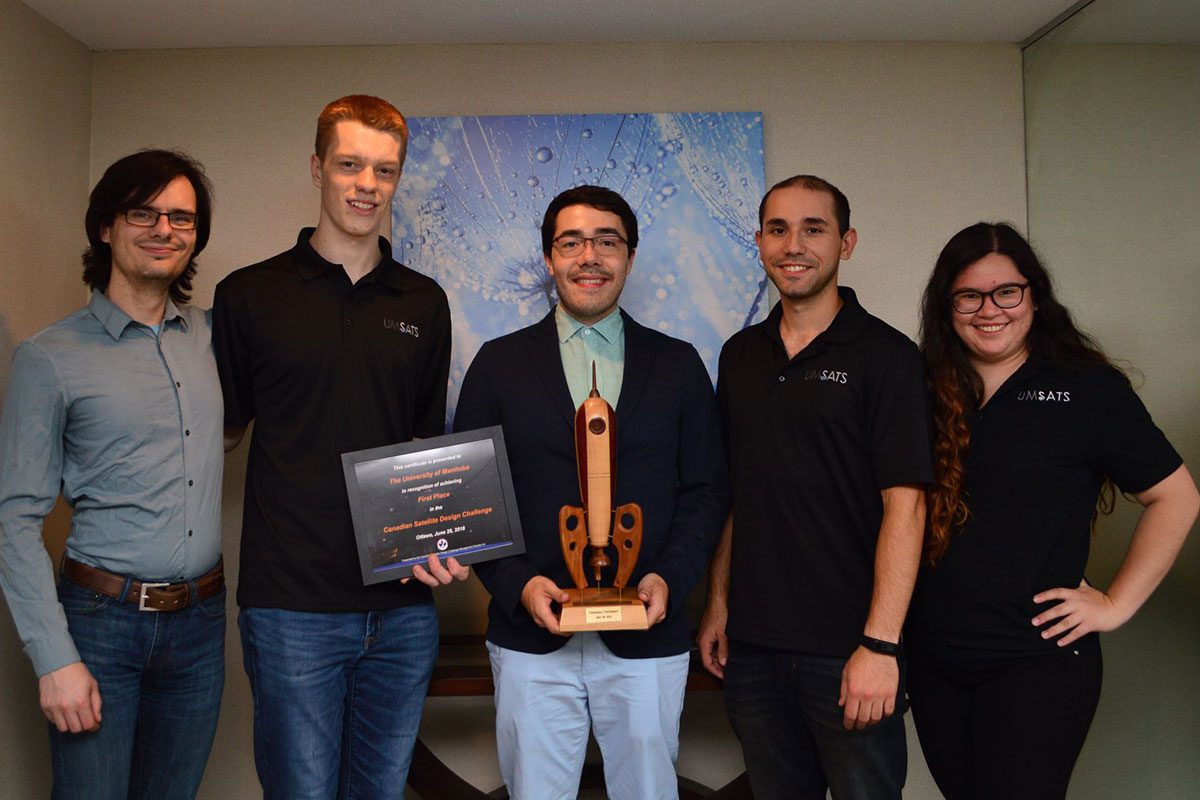 U of M team takes home first place at Canadian Satellite Design Challenge
July 4, 2018 —
For the first time, the University of Manitoba Space Applications and Technology Society (UMSATS) scored a top spot finish at the Canadian Satellite Design Challenge (CSDC).
CSDC launch simulation testing took place at the Canadian Space Agency's David Florida Laboratory (DFL) in Ottawa at the end of June, for the fourth edition of the competition.
"As the competition drew to a close, the judges (and several of the DFL employees) were impressed by the level of design maturity and understanding, preparedness, and professionalism of the UofM team throughout the test campaign," said Larry Reeves, president of the Canadian Satellite Design Challenge Management Society.
The CSDC launched in January 2011 as a competition for teams of university students (both gradate and undergraduate) to design and build a "Cubesat" – a small, fully-operational satellite that can conduct a science mission.
"We would like to thank our sponsors and advisors for their support and congratulate our members and alumni for all of their hard work that made this achievement possible," said UMSATS following their win.
Along with earning first place for 2018, the U of M team has previously captured two second-place finishes.
"We are always amazed by the camaraderie between the teams and the strength of their designs. We look forward to competing again in CSDC 5!"
Research at the University of Manitoba is partially supported by funding from the Government of Canada Research Support Fund.