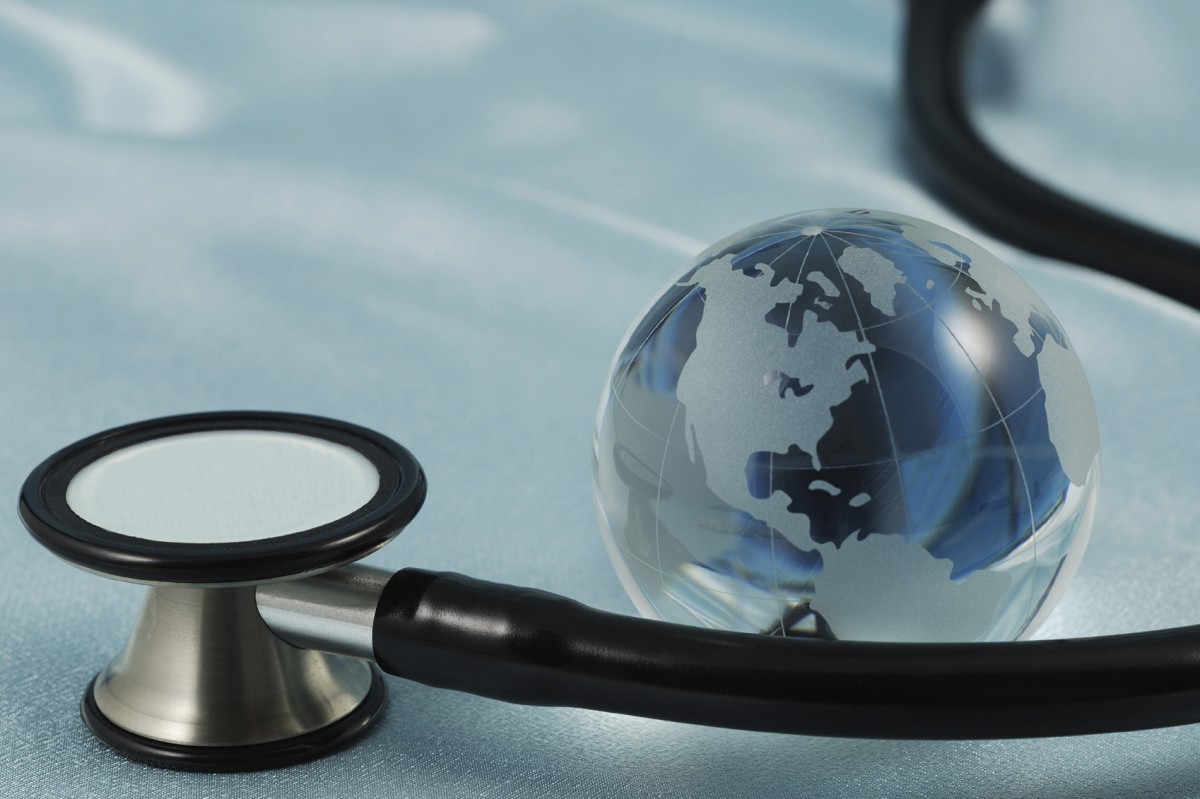 U of M researchers won't back down from fight against HIV/AIDS
December 1, 2014 —
December 1 is World AIDS Day and University of Manitoba researchers have led the fight against this disease for decades, and will continue to fight it until it's eradicated.
UM Today looks back at one of the first trailblazers in this field, Dr. Allan Ronald.
Ronald, a renowned infectious disease researcher who has come to the aid of some of society's most vulnerable populations, was inducted into the Canadian Medical Hall of Fame in 2010.
The Portage la Prairie-born doctor pioneered the U of M's world-renowned infectious disease research program. Not only did Ronald help change the landscape of this research field but he has helped steer its future as a mentor to academics across Canada and globally.
He has spent the better part of the last three decades studying infectious diseases in hard-hit Africa. His early work to control an outbreak of the sexually transmitted disease chancroid in Winnipeg in the mid-1970s provided a strategy that proved important later in the prevention and control of HIV infection.
In 1980, he established one of the first clinical investigation units exploring sexually transmitted infections in Africa. The program started small but eventually would put the University of Manitoba on the map as a leader in the field of HIV epidemiology and immunology, as well as improve disease prevention and care. Lessons learned have been used widely throughout Kenya and around the world. The Manitoba/University of Nairobi group has made major discoveries, including recognizing the importance of breast milk in the transmission of HIV from mothers to infants, the role of male circumcision in reducing the risk of HIV infection among men, and the role of the immune system in protecting some individuals from acquiring HIV infection.
Ronald officially retired in 2000 after a 32-year career as a professor and researcher with the University of Manitoba but since then has kept busy fostering the comprehensive HIV/AIDS Care and Prevention Program in Uganda. His expertise is still sought-after by governments and international agencies.
"Africa is a vast and complex continent, and very few outsiders have been able to leave a lasting mark. Allan is one of those rare individuals who has truly done so," said colleague Stephen Moses, professor of medical microbiology, internal medicine, and community health sciences at the University of Manitoba.
Picking up the torch
In 2008 the department of community health sciences established the Centre for Global Public Health to tackle public health issues on a global scale. It does this through directly deterring the spread of HIV/AIDS and by educating communities about disease prevention.
The Centre has been enhancing the University of Manitoba's contribution to the improvement of public health systems, programs and activities in diverse global settings.
A cornerstone of the CGPH is the design and implementation of international health and development projects in several countries including India, China, Kenya and Pakistan, primarily in the areas of HIV and STI prevention.  Its partners include the West China School of Public Health at Sichuan University in Sichuan, China; and the Karnataka Health Promotion Trust in Bangalore, India.
Another group that charges forth on this front is the Manitoba Resistance and Susceptibility to Infection Research Group.
For 25 years the group has been publishing influential scientific papers and attracting experts from around the globe to help it address extremely important questions on the biology of sexually transmitted infections. The group is led by U of M scientists including  Francis A. Plummer, group leader (epidemiology and immunobiology of infectious diseases), Stephen Moses (epidemiology and control of infectious diseases), Keith Fowke (cellular immunology and genetics) and Xiao Jian Yao (molecular virology and viral pathogenesis).
This group's research aims to identify genetic correlates of resistance and susceptibility to HIV-1 infection; to understand host and viral factors in HIV infection and disease progression; and to study host and viral interactions. Much of this work is made possible through their collaborations with, and support of, the National Microbiology Laboratory in Winnipeg.
Related Reading
Giving Condoms a silver lining, UM researchers develop new condom technology
Centre for Global Public Health research findings and projects
HIV/AIDS research pioneer awarded Killam Prize
Unique new NGO in Kenya lets university work locally
Gates' Foundation Gives $17 Million for HIV/AIDS Project in India
Research at the University of Manitoba is partially supported by funding from the Government of Canada Research Support Fund.