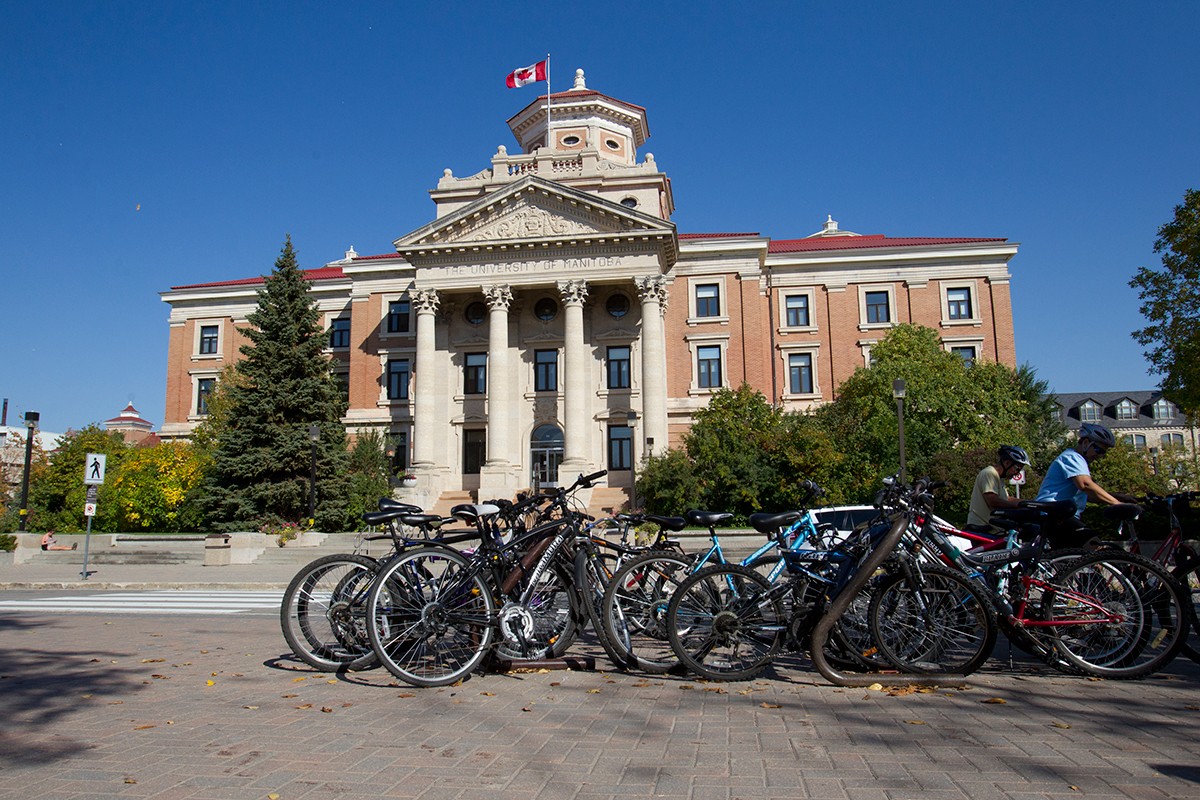 U of M receives STARS Silver rating for sustainability achievements
August 28, 2015 —
The University of Manitoba has earned a STARS Silver rating in recognition of its sustainability achievements from the Association for the Advancement of Sustainability in Higher Education (AASHE). STARS, the Sustainability Tracking, Assessment and Rating System measures and encourages sustainability in all aspects of higher education.
The U of M's STARS report is publicly available on the STARS website.
With more than 700 participants on six continents, AASHE's STARS program is the most widely recognized framework in the world for publicly reporting comprehensive information related to a college or university's sustainability performance. Participants report achievements in four overall areas: 1) operations, 2) academics, 3) engagement, and 4) planning and administration.
"The University of Manitoba is proud to demonstrate leadership in sustainability," said President and Vice-Chancellor David T. Barnard. "Earning the STARS silver rating is a meaningful distinction for our world-class teachers and researchers who work in partnership with our Office of Sustainability to increase our human development impact and manage our ecological footprint."
"STARS was developed by the campus sustainability community to provide high standards for recognizing campus sustainability efforts," said AASHE executive director Fay Zahniser. "The University of Manitoba has demonstrated a substantial commitment to sustainability by achieving a STARS Silver rating and is to be congratulated for their efforts."
"The Silver rating represents an approximate 45% increase in performance since Sustainability at the University of Manitoba: A Vision for Action was adopted in principle (2012) and the Office of Sustainability was established (2013)," explained Ian Hall, director of the Office of Sustainability. "STARS results will support effective renewal of the Vision for Action and advancing to a Gold rating is an anticipated result of continued progress during the next planning cycle. Advancing sustainability has been a team effort and continued collaboration with students, faculty and staff will ensure we continue to improve our performance."
Unlike other rating or ranking systems, this program is open to all institutions of higher education, and the criteria that determine a STARS rating are transparent and accessible to anyone. Because STARS is a program based on credits earned, it allows for both internal comparisons as well as comparisons with similar institutions.