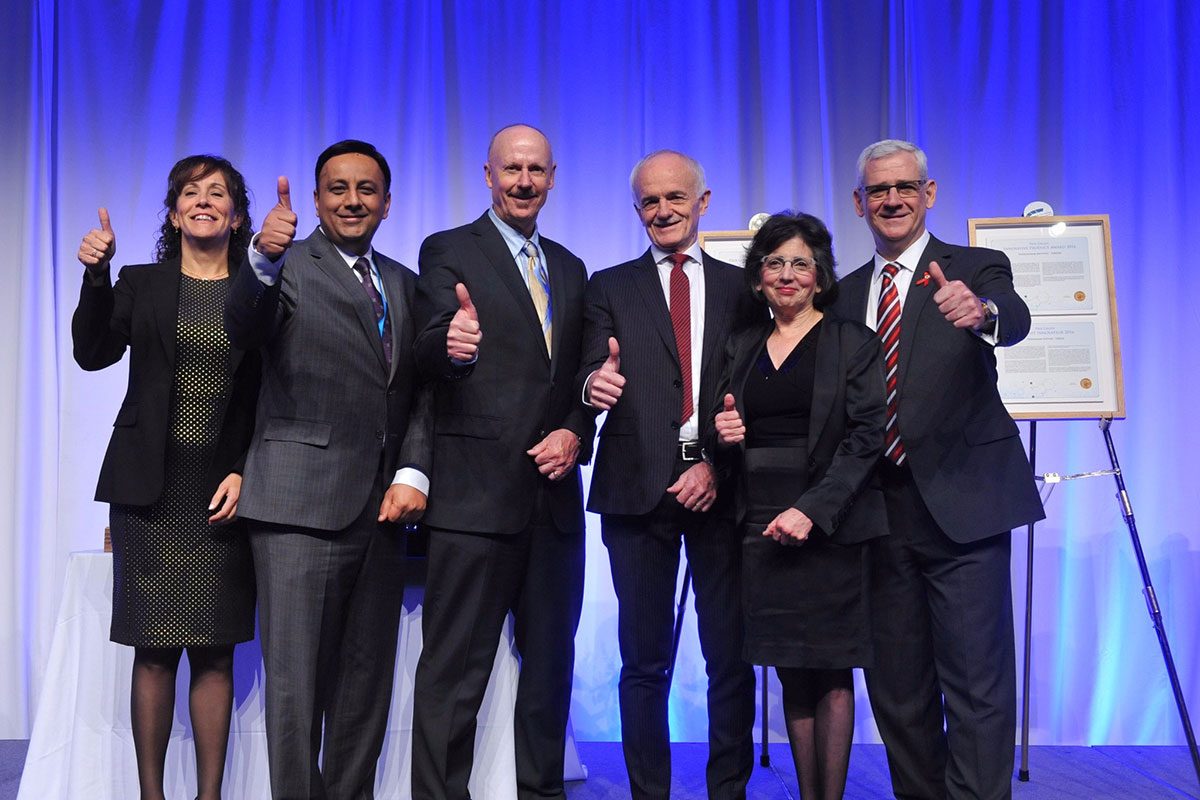 U of M physiologist receives Research Canada Leadership Award
November 23, 2016 —
Dr. Grant Pierce, executive director of research at St. Boniface Hospital, and professor in the department of physiology at the University of Manitoba, has been awarded Research Canada's 2016 Leadership Award.
The award recognizes "excellence in Canadian Health Advocacy among both individuals and institutions dedicated to advancing health research and health innovation in Canada."
It was presented to Pierce on November 22, 2016, in Toronto at the Prix Galien and Health Research Foundation Research Awards Gala.
"I congratulate Dr. Pierce on this recognition of his outstanding leadership in the field of cardiovascular research, both in Canada and internationally," says Dr. Digvir Jayas, vice-president (research and international) and Distinguished Professor at the University of Manitoba. "He is considered one of the top cardiovascular scientists in the world and, as such, a global research leader."
"St. Boniface Hospital is very proud of Dr. Grant Pierce," says Dr. Bruce Roe, president and CEO, St. Boniface Hospital. "By awarding him the 2016 Leadership award, Research Canada is recognizing Dr. Grant Pierce's efforts to advance health research and innovations and his strong commitment to translating the knowledge gained through research into health benefits for the people of our community."
Pierce just completed a 13 year term as the editor of the Canadian Journal of Physiology and Pharmacology. He recently received the Queen Elizabeth II Diamond Jubilee Medal for service to Canada and is an elected Fellow of the Royal Society of Canada, the highest distinction for a scientist in Canada.
Research Canada is a multi-stakeholder alliance of private, academic and voluntary sector organizations dedicated to advancing health research and translating research into innovative products and services that deliver social and economic benefits to all Canadians.
Research at the University of Manitoba is partially supported by funding from the Government of Canada Research Support Fund.