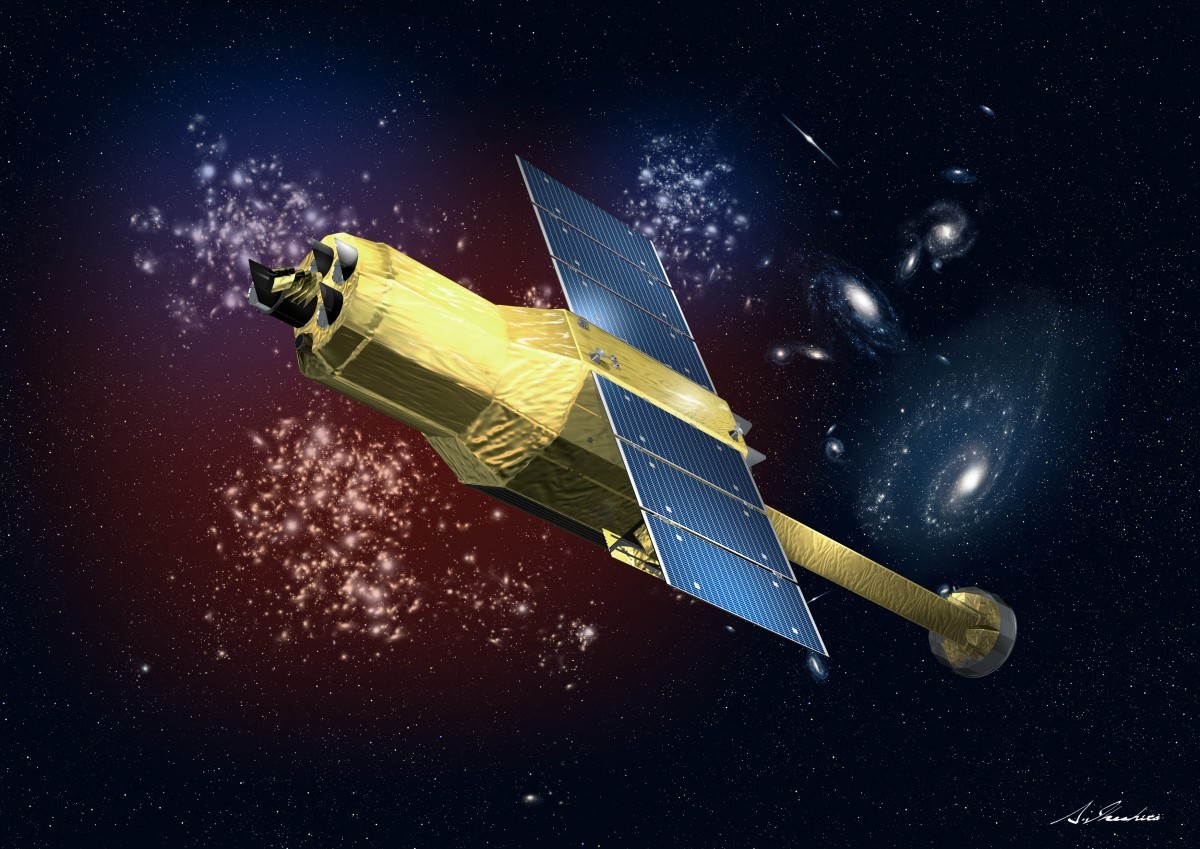 U of M know-how launched into space
February 24, 2016 —
Dr. Samar Safi-Harb admits she was on "pins and needles" last week as she waited to see if her work and research was going to make it into space. "I was up watching the launch live, and counting down, because I was very eager to see this fly smoothly and that all would go well!"
Safi-Harb, of the department of physics and astronomy, is Canada Research Chair in Supernova Remnants Astrophysics at the University of Manitoba. She is one of three Canadian astronomers whose research teams are part of an international science working group that launched a satellite into space last week.
The Canadian ASTRO-H Metrology system (CAMS) was actually built for the Canadian Space Agency by Neptec Design Group Ltd. CAMS enhances measurements taken with X-ray telescopes, significantly improving astronomers' ability to "see" supernova remnants and distant sources of highly energetic particles. CAMS is installed on an x-ray telescope that was scheduled to be launched two weeks ago by the Japan Aerospace Exploration Agency (JAXA) at its Tanegashima Space Centre, but was delayed due to adverse weather conditions. The spacecraft finally made it into space on February 17, 2016.
Safi-Harb played a leadership role with her colleagues to define the science to be accomplished with ASTRO-H, specifically to answer some puzzling questions surrounding astronomical objects known as supernova remnants, pulsar wind nebulae and magnetars.
The X-ray telescope is designed to explore mysterious phenomena in the invisible, high-energy Universe with unprecedented detail. ASTRO-H detectors are located 12 metres away from the telescope at the end of a six-metre-long mast that can bend and twist from the extreme temperature variations in space. CAMS consists of a laser and a series of mirrors that will precisely measure the mast's distortions to a level of accuracy equivalent to the width of two human hairs.
ASTRO-H will advance scientists' knowledge of black holes, supernova explosions, neutron stars, hot gas in the universe, and how galaxies like our own Milky Way were formed. It will be the first to examine the universe with unprecedented spectral resolution, together with wide energy coverage in X-rays, opening a new discovery window into the high-energy universe.
Safi-Harb explains: "This marks a unique time for Canada, having contributed both instrumentation and science to an international X-ray space mission, to be launched by JAXA. It's a great privilege to be part of this promising upcoming X-ray mission and to be collaborating with an excellent international team of scientists and instrumentalists."
She adds: "This mission will answer fundamental questions in astrophysics, such as: What kind of supernovae create the zoo of neutron stars we observe?"
Leader of the CAMS science team is Luigi Gallo of Saint Mary's University, and joining them on the Canadian science is Brian McNamara of the University of Waterloo. The Canadian contingent is helping to promote Canadian innovation by positioning our domestic space industry at the forefront of cutting edge space activities in X-ray optics.
The launch of CAMS furthers Canada's exploration of space in the quest for new knowledge and opportunities for the benefit of Canadians. It also strengthens a strategic relationship with an international partner in the interest of science and technology.
Safi-Harb notes: "This exploration of the X-ray universe will benefit everyone, not only Canadian astronomers but also students and young researchers who will have a unique opportunity to contribute to new discoveries and innovation in space astrophysics."
ASTRO-H was launched from the Tanegashima Space Center in Japan at 5:40 pm Japanese Standard Time (2:40 am Central Standard Time) on February 17, 2016. The launch was streamed live and can be viewed below.
Information about ASTRO-H and CAMS is at: http://www.asc-csa.gc.ca/eng/satellites/astro-h.asp
Research at the University of Manitoba is partially supported by funding from the Government of Canada Research Support Fund.