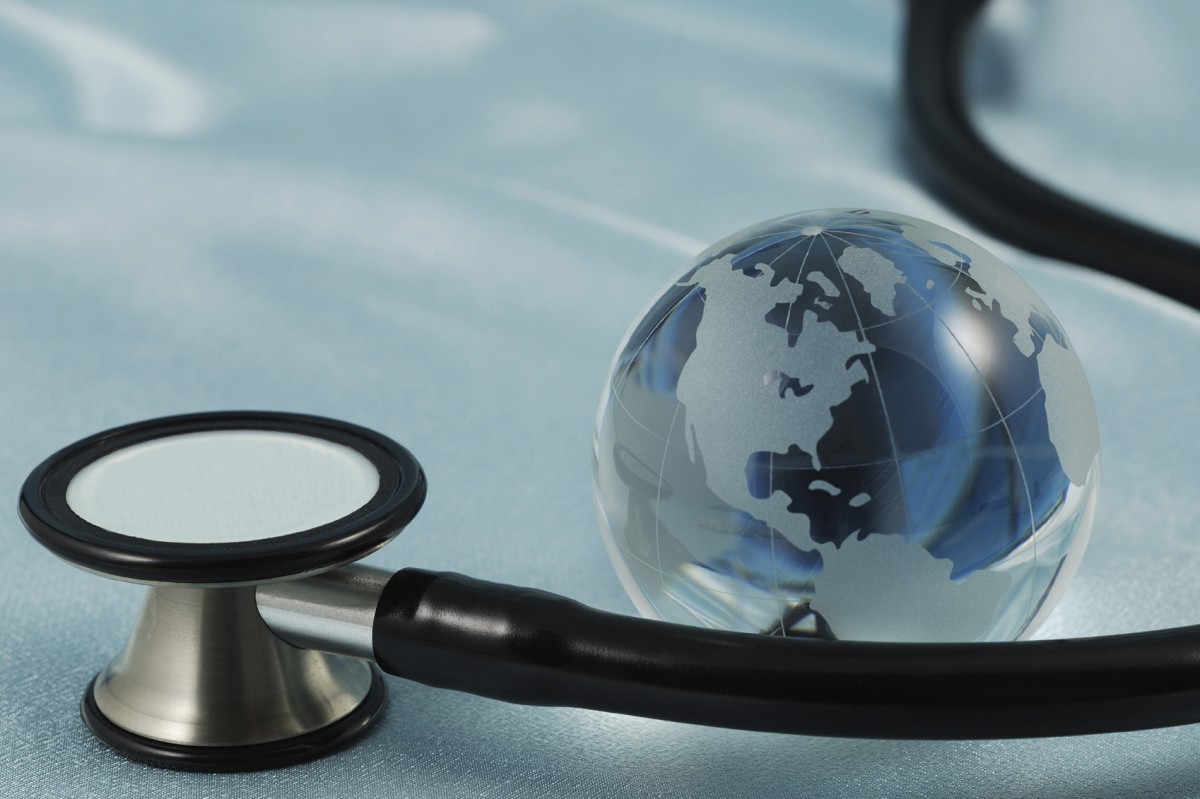 U of M HIV/AIDS researcher wins Killam Prize in Health Sciences
April 9, 2014 —
Few people in the world can say they've saved the lives of millions of people. HIV/AIDS expert Frank Plummer is among the scientists whose discoveries have had a major impact on the well-being of people across the planet.
The Distinguished Professor was named today as a recipient of the 2014 Killam Prize in Health Sciences—one of Canada's most prestigious research awards.
Plummer's findings that HIV was being transmitted from men to women transformed how researchers viewed AIDS in the early 1980s and how they devised ways to prevent the spread of the deadly disease. No longer would it be considered a virus involving only male-homosexuals or blood-borne infections.
"Dr. Plummer and his team's research accomplishments in HIV and sexually transmitted infections have generated much of what we now know about the heterosexual AIDS epidemic, have had enormous impacts on global health policy and are saving many millions of lives," said long-time colleague and Distinguished Professor Emeritus Allan Ronald. "His work in implementing simple strategies for the control of heterosexual spread of HIV has shown that public health strategies for HIV prevention are highly effective."
Plummer discovered that transmission rates soar when men were not circumcised. As a result, male circumcision is now a key strategy worldwide to prevent new cases of HIV.
Yet Plummer's most widely-recognized scientific contribution is his discovery that a proportion of female sex workers in Nairobi were resistant to infection. This finding remains today's strongest hope for developing a vaccine.
Plummer wears many hats: He is a Canada Research Chair in Resistance and Susceptibility to Infections, scientific director general of the Public Health Agency of Canada's National Microbiology Lab in Winnipeg, as well as the chief science officer.
He co-founded the University of Manitoba-University of Nairobi Collaborative Research Program and brought other academic institutions into the collaboration, including the University of Washington, Oxford University, University of Ghent, the Tropical Diseases Institute of Antwerp, and the University of Toronto. This consortium is the top infectious diseases research initiative in sub-Saharan Africa.
Not only is Plummer a leader, but he helps to create other leaders.
"One of his most enduring contributions has been his ability to identify young Kenyans, make them excited about science, offer them additional training and recruit them back to Kenya," said Ronald. "To date over 90 individuals have trained at the masters or doctoral level in Seattle, Winnipeg, Antwerp, Ghent, Oxford or Toronto. Many of these individuals are now in leadership positions in Kenya."
Plummer is the fourth Killam Prize recipient from the University of Manitoba. Previous winners include Lotfollah Shafai (2011), Frank Hawthorne (2008) and Ralph G. Stanton (1985).
The Killam Prizes are administered by the Canada Council for the Arts.
Other links
Faculty of Medicine
Dept. of Medical Microbiology & Infectious Diseases
Centre for Global Public Health
MRSI Group – Plummer lab
National Microbiology Lab
University of Nairobi
Research at the University of Manitoba is partially supported by funding from the Government of Canada Research Support Fund.