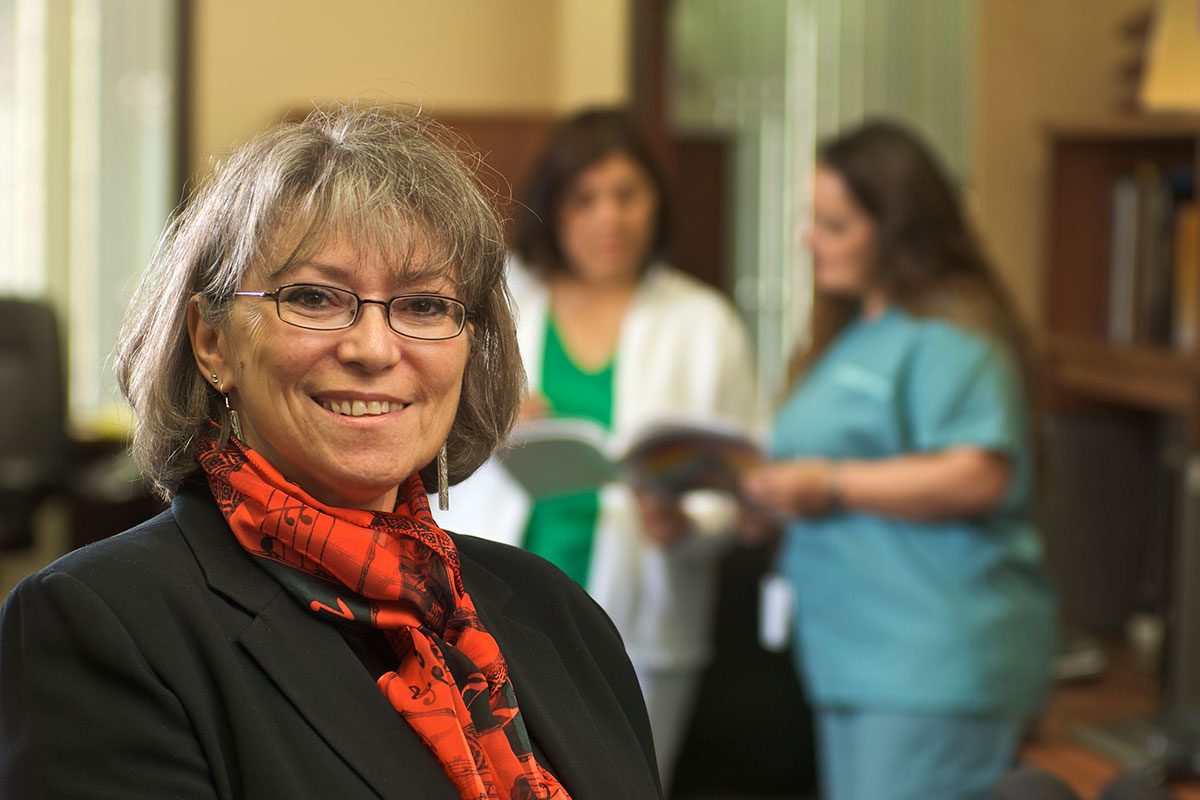 Two U of M researchers listed among Canada's most powerful women
November 23, 2017 —
Dr. Catherine Cook, Vice Dean, Indigenous Health, Rady Faculty of Health Sciences, and Dr. Samar Safi-Harb, Canada Research Chair in Supernova Remnants Astrophysics, Faculty of Science, have been named Women's Executive Network (WXN) 2017 Canada's Most Powerful Women: Top 100 Award winners in the 'trailblazers and trendsetters' category.
Launched in 2003, the Top 100 Awards celebrate the incredible accomplishments of Canada's top female executive talent as well as their organizations and networks.
Award winners are proven achievers who are strong contributors to their organizations, their fields of endeavour and their communities.
"Drs. Cook and Safi-Harb have each contributed significantly to their fields of research and teaching in ways that build and enhance knowledge in each of their fields of scientific discovery," said Digvir Jayas, vice-president (research and international) and distinguished professor at the U of M. "They pass their knowledge and expertise on to new generations of researchers so that science can advance, following their legacies. We are proud of their achievements and leadership, and congratulate them on this recognition."
Cook received her medical education at the University of Manitoba (1987), certified in Family Medicine in 1989, with a MSc. through community health sciences in 2003.
Cook has a joint role with the University of Manitoba as Vice Dean, Indigenous Health, Max Rady College of Medicine, Rady Faculty of Health Sciences, and with the Winnipeg Regional Health Authority as vice-president of population and Aboriginal health. In July 2009, she was appointed by the Province of Manitoba as the Aboriginal health advisor on H1N1 issues for Manitoba, working with First Nations communities, leadership organizations and the federal government to further strengthen communication, coordination and response to H1N1 influenza.
Cook practiced as a family physician in remote northern nursing stations for several years before focusing on public health practice. She has been associate director of the J.A. Hildes Northern Medical Unit, regional director of health programs for First Nations and Inuit health, Manitoba Region, regional medical officer of health for the Nor-Man and Winnipeg Regional Health Authorities, director of the Center for Aboriginal Health Education and co-director of the Manitoba First Nations Centre for Aboriginal Health Research and co-chair of the 'Changes for Children' Implementation Team.
Safi-Harb, of the department of physics and astronomy, is one of three Canadian astronomers whose research teams are part of an international science working group that launched a satellite into space last year. She played a leadership role with her colleagues to define the science to be accomplished with ASTRO-H, specifically to answer some puzzling questions surrounding astronomical objects known as supernova remnants, pulsar wind nebulae, and unusual celestial objects known as magnetars.
Safi-Harb formerly was in the USA, conducting research at the Goddard Space Flight Center in Maryland on a NASA space astrophysics grant before coming to the U of M. She established a graduate research program in astrophysics, developed the astronomy and astrophysics curriculum and has played a key role in producing the first generation of U of M graduates in astronomy and astrophysics.
Cook and Safi-Harb will be honoured during a gala celebration at the Metro Toronto Convention Centre on Nov. 23, 2017. The U of M now has 14 women who have been named Canada's Most Powerful Women: Top 100 since the awards began.
Research at the University of Manitoba is partially supported by funding from the Government of Canada Research Support Fund.