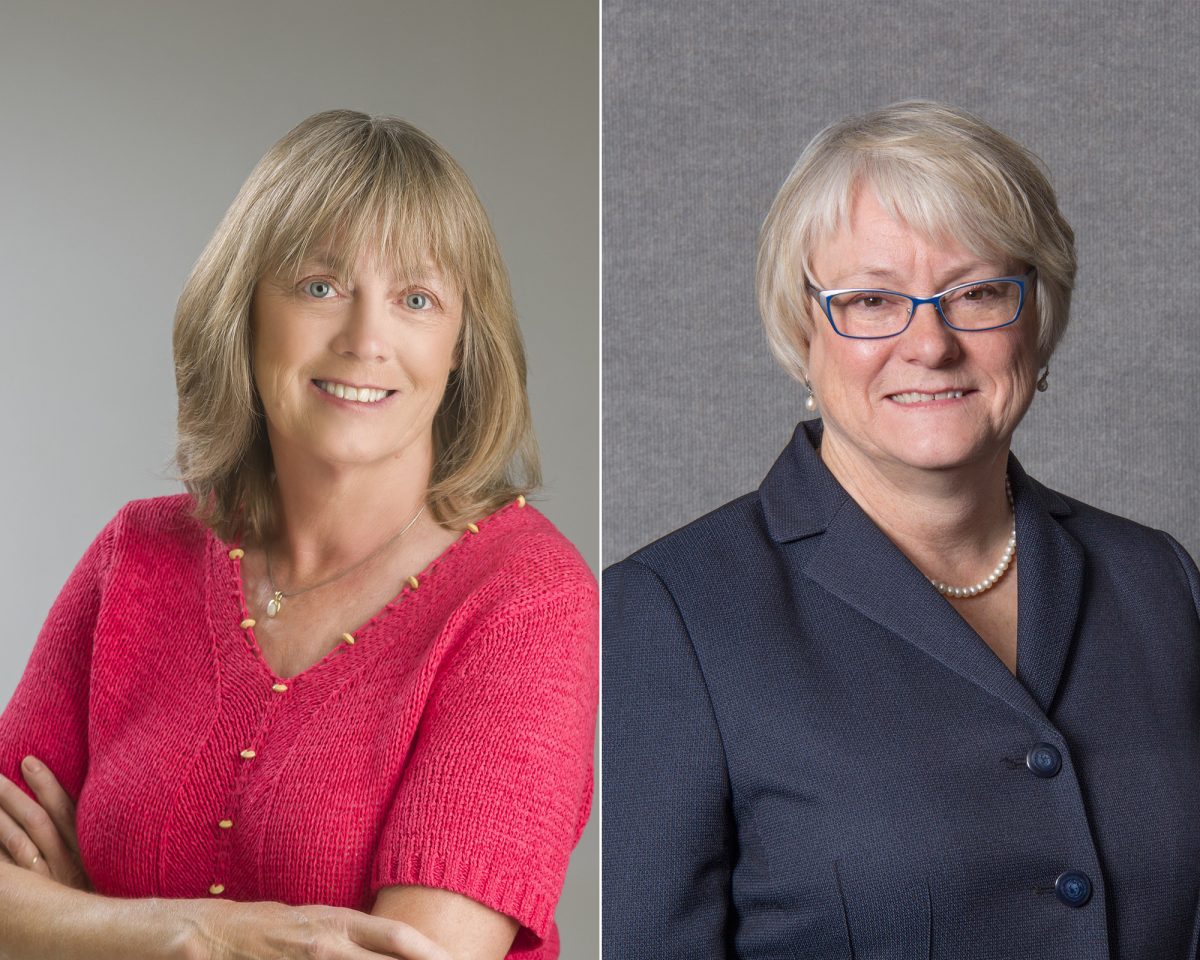 Two alumni to be inducted into Canadian Agricultural Hall of Fame
June 28, 2019 —
The Faculty of Agricultural and Food Sciences congratulates two of its alumni who were recently named as 2019 inductees into the Canadian Agricultural Hall of Fame in recognition for their lifelong contributions to the agricultural sector. JoAnne Buth graduated with a M.Sc. in Entomology and Dr. Cynthia Grant received a B.S.A., M.Sc. and Ph.D. in Soil Chemistry from the University of Manitoba before launching their agriculture professions. They will be officially inducted into the national Hall of Fame at a ceremony on Thursday, November 28, 2019 at the Fairmont Le Chateau Frontenac in Quebec City, QC.
The Canadian Agricultural Hall of Fame Association (CAHFA) honours and celebrates Canadians for outstanding contributions to the agriculture and food industry. Portraits are on display in the Canadian Agricultural Hall of Fame Gallery located at the Royal Agricultural Winter Fair. The CAHFA also publicizes the importance of inductee achievements to Canada. The Association was organized in 1960 and is administered by 12 volunteer Board of Directors residing in regions across Canada.
Brief biographies taken from the CAHFA news release:
Passionate leader, advocate and public servant, JoAnne Buth has made a lasting impact on a broad range of the agricultural landscape. Her reputation and leadership have impacted Canadian agriculture through her work in research and development at DowElanco to her roles as vice president and then president of the Canola Council of Canada. JoAnne served the agriculture sector and her home province of Manitoba on the Canadian Senate for two years. Since 2014, she has been the CEO of the Canadian International Grains Institute. JoAnne Buth lives in Winnipeg, MB and was nominated by Emerging Ag and the Canadian Canola Growers Association.
An accomplished scientist and skilled communicator, Dr. Cynthia Grant recently retired from a career with Agriculture and Agri-Food Canada and is nationally and internationally known for her work on soil fertility and crop nutrition. Cynthia is respected across Canada and around the world for her contribution to Canadian agriculture, and her collaborative research efforts on soil. Her research provided the scientific foundation for the Made-in-Canada 4R nutrient stewardship framework to use crop nutrients from the right source and at the right rate, time and place. Cynthia Grant lives in Minnedosa, MB and was nominated by Fertilizer Canada.