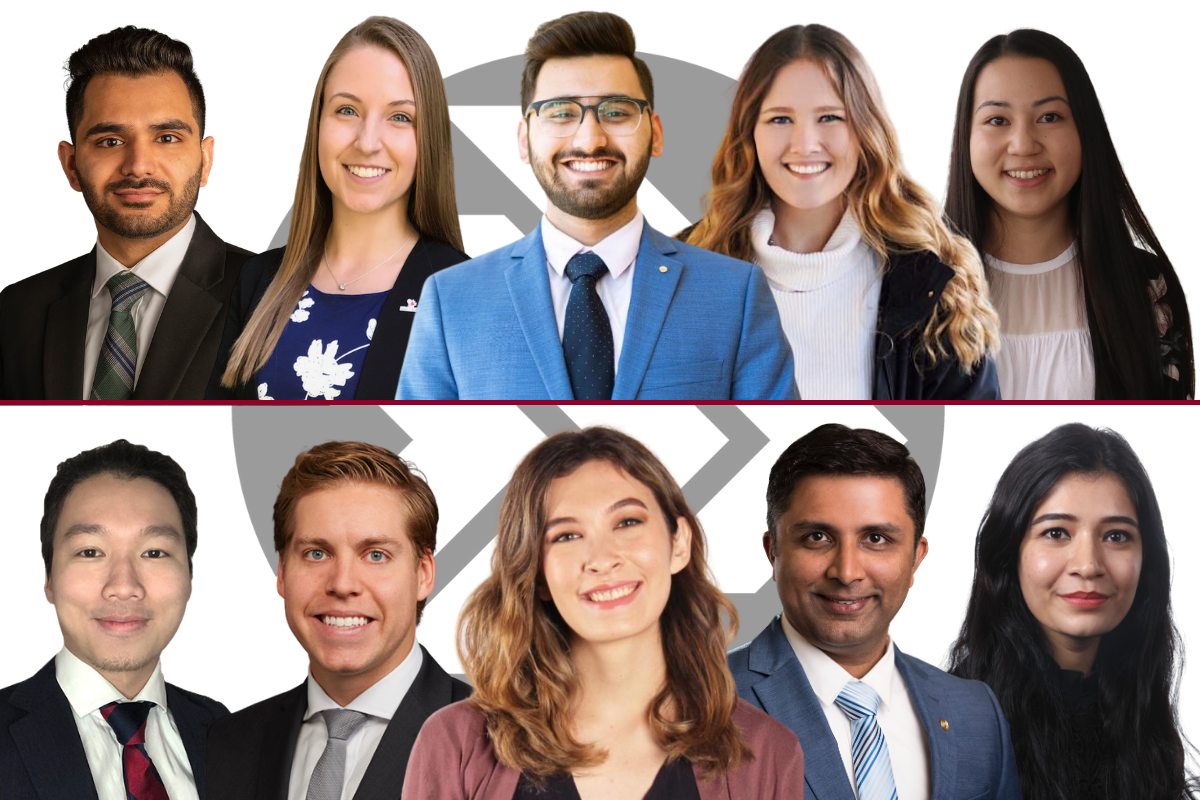 Turning case success into community support
Asper undergraduate and MBA team success supports Resource Assistance for Youth and the Main Street Project
April 28, 2021 —
In the final week of the case competition season, Asper students were busy successfully representing the School on the international stage with the School's undergraduate and MBA teams achieving first and second place finishes in their events at the International Business Ethics Case Competition (IBECC).
While the Asper teams shined in the core presentation components of IBECC, the students also had an opportunity to demonstrate their philanthropic skills. As part of the competition, each team was required to select and support a community organization dedicated to helping citizens experiencing challenges due to the pandemic. The IBECC committee would then match the team's efforts by also donating to the selected organizations.
The winning Asper undergraduate and MBA teams selected Resource Assistance for Youth (RAY) and Main Street Project. RAY is non-profit street-level agency working with street-entrenched and homeless youth up to the age of 29. Main Street Project is a community health centre providing shelter and support for individuals in the community experiencing homelessness and addiction.
The undergraduate team, represented by Lauren Slegers, Hayley Yamamoto, Sid Sharma, Tara Flatt and Gurkamaljeet Dhaliwal, donated jeans and made a video highlighting the contributions RAY has made to help ease the impact of COVID-19 on vulnerable youth.
Meanwhile, the MBA team represented by Michael Kurtas, Shyam Moorthi and Dolly Taneja, and BComm. students, Laura Mickey and James Pham, held a friends and family clothing drive which resulted in the donation of more than 30 kilograms of clothing for Main Street Project.
Thanks to the teams hard work and clothing donations, IBECC donated $1,600 to the two charity organizations.
Asper undergraduate student, James Pham, was one of the two undergraduate team members that joined the Asper MBA team in the competition.
"I was fortunate to be a part of a case team that had an opportunity to also give back to the community," said Pham. "Our achievement at IBECC further proves that winning case competitions is more than just academic achievement. It encourages us to leverage our platform to advocate for others and help those in need."
During the same weekend, another team from Asper School of Business helped to finish off a successful case competition season. The undergraduate team comprised of students Raff Cianflone, Dov Corne and Shreyas Chaudhari finished first at the RMA Credit Analysis Competition. This competition required the contestants to study a funding request, craft a written proposal, devise a loan structure and present the idea to a panel of judges.
If you are interested in participating in future business case competitions, please reach out to judy [dot] jayasuriya [at] umanitoba [dot] ca