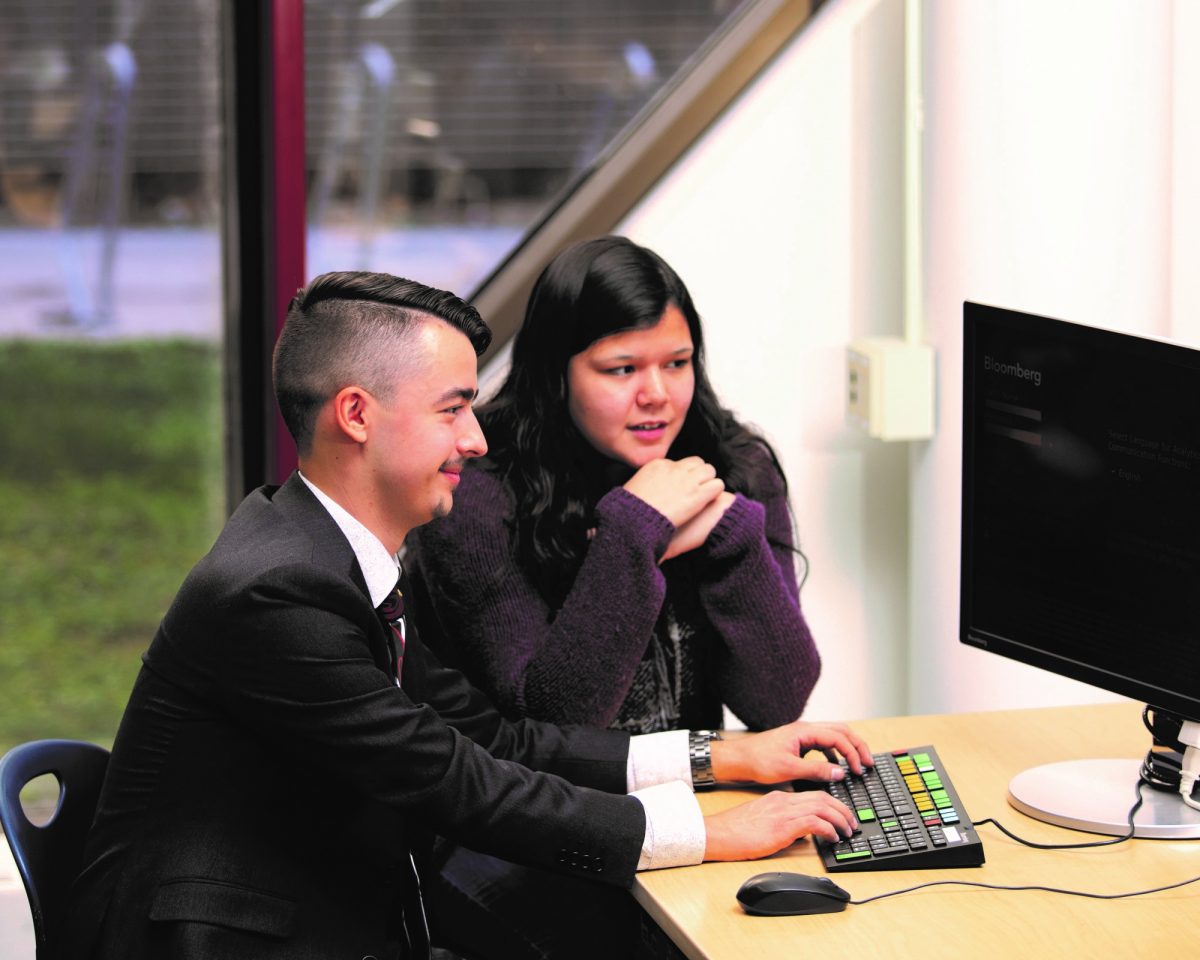 Turn your education dreams into reality
Apply for a $15,000 scholarship for Indigenous business students
February 5, 2020 —
The Indigenous Business Education Partners Program has a $15,000 per year, renewable scholarship becoming available for the Fall 2020 semester. This scholarship will provide one student of First Nations, Métis or Inuit descent the opportunity to pursue their business degree at the Asper School of Business without having to worry about tuition, room and board.
The successful recipient must demonstrate a combination of academic excellence and community involvement. Current high school students entering university or students transferring to the Asper School of Business from other faculties and institutions are encouraged to apply.
Established in 2013, this renewable scholarship has been held by two recipients, for whom the scholarship has made tremendous impact. Inaugural recipient, Ashley Richard (BComm, 2017), hails from Pine Creek First Nation and Camperville, Manitoba. She is of Métis and Ojibway heritage, and had experienced homelessness, poverty, and abuse while living in Toronto.
Inspired by her late grandmother, Mary, Richard decided to obtain her business degree and relocated to Winnipeg. "I was in a marketing class with an IBEP student. I was on the fence about applying to Asper because I faced many barriers and was unsure that I could succeed. This classmate introduced me to IBEP and the coordinators on the same day," recalls Richard.
Upon meeting with IBEP staff, she was even more determined to study business and immediately acted on their advice regarding the best pathway to get into Asper. "After that initial meeting, I was confident that choosing Asper was the right decision. Without the initial support of IBEP, I may have gotten into Asper eventually, but it would've been a longer, more challenging, and lonelier path." Offered admission to start in Fall term of 2013, Richard was named scholarship recipient during the inaugural year.
"Without the award, I really have no idea how I would've paid for school. It gave the financial freedom to completely throw myself into university life and help enhance the experiences of Indigenous students at Asper," explained Ashley. Within the university, she volunteered by helping to strengthen the University of Manitoba Indigenous Commerce Students (UMICS) for which she became President; was instrumental in the creation of an Indigenous Representative position within the Commerce Students Association; and created an Indigenous Speaker Series.
Outside of the university, Richard and a group of other young Indigenous student leaders created Red Rising Magazine, and she worked for the Treaty Relations Commission of Manitoba where she helped develop a Memorandum of Understanding with the University of Manitoba. Her dedication to the Indigenous community was honored at the 2014 Manitoba Aboriginal Youth Achievement Award, where she was named recipient of the 20th Anniversary Award. In 2017, Richard completed her Bachelor of Commerce with a major in Aboriginal Business Studies, and is now employed by the Women's Entrepreneurship Knowledge Hub, where she serves as the Outreach and Partnership Development Lead, Indigenous.
Final year Co-op student Kieran Saindon was named the second recipient of the scholarship in 2017, and shares a lot in common with Richard. Kieran also served as UMICS President and was also named recipient for a Manitoba Aboriginal Youth Achievement Award (Community/Volunteer – Senior) in 2018. Saindon's volunteer commitments included serving as President for the Metis University Students Association and Aboriginal Chamber of Commerce Board member.
Upon receiving his BComm (Hons) with a major in accounting in spring 2020, Kieran will continue to pursue his CPA designation. As he prepares to conclude his university studies, he reflects on his experience: "Before I came to the University of Manitoba, I attended an open house and info session for the Asper School of Business. Every person I spoke to was so individually helpful and supportive, that I knew I wanted to be a part it," recalls Saindon.
IBEP staff now look forward to naming the third recipient of this prestigious and life-changing scholarship. Any Indigenous student who is intent on acquiring the necessary skills to make a difference is welcome to apply for the award.
Richard offers the following advice to prospective Indigenous business students, "No matter what it is that you want to do with your life, business acumen will always help you get there. Asper isn't just pumping out suits and ties into the workforce – the courses provide students with the foundational knowledge needed to successfully carry out any venture."
To be eligible for this scholarship, applicant must be accepted through the Direct Entry, or Advanced Entry admission categories (March 1 and March 15 application deadlines, respectively). Additionally, students must be registered as IBEP members. More information about IBEP's scholarships, as well as application forms, can be found here.