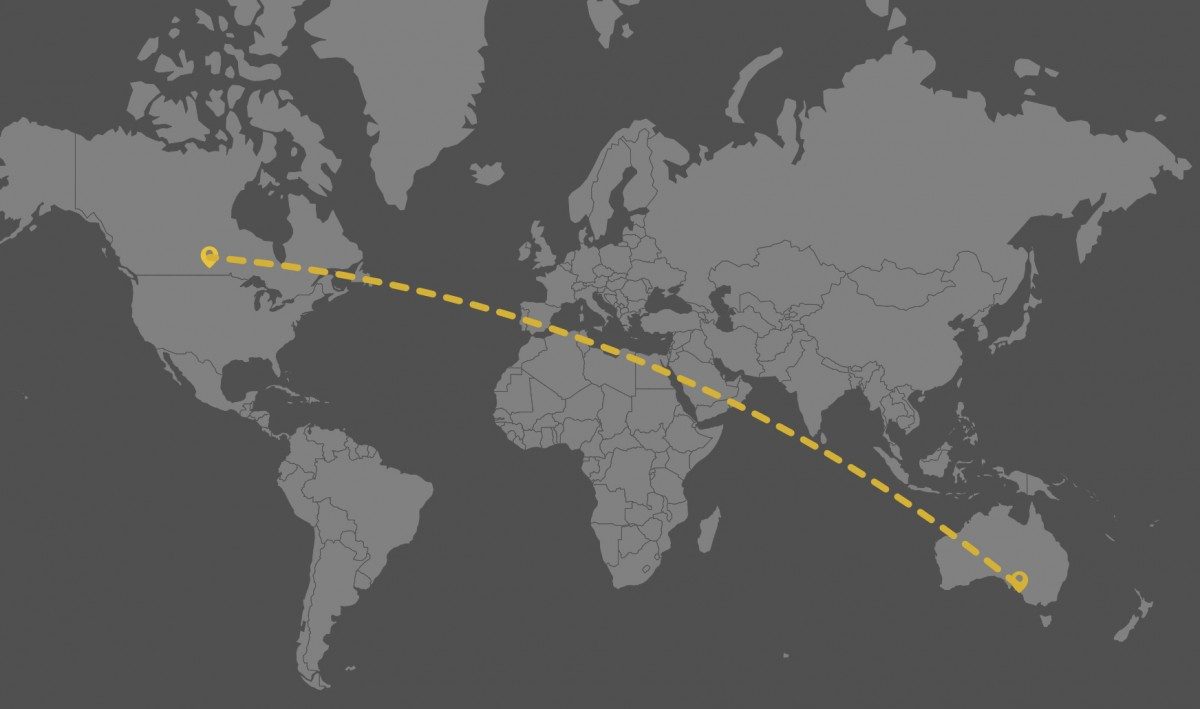 Travel, study, explore: UM Global's International Student Exchange program is accepting applications
With UM Global, it's easier and costs less than you think
September 25, 2017 —
The cost to Kayla Moore for taking courses in Australia, including flights and the visa, was comparable to enrolling in them at the U of M. In addition to seeing the world, her exchange came with a surprising benefit: she found her academic love, and is now pursing her PhD.
Many UofM students want to study abroad but fear a burdensome price tag and confusing paperwork. Yet, as Moore discovered, the programs offered by UM Global are designed to address these issues: students pay UofM tuition while on exchange, and the International Centre helped to facilitate credit transfer.
"They were so helpful. They offered an incredible amount of guidance and encouraged me to apply for scholarships that covered so many of my costs," Moore says. "And it was really easy to have my credits transfer back to the U of M. I picked the courses myself ahead of time and they looked at the list and told me in advance what would transfer, so I could tailor it that way."
Her adventure began on a whim. Moore wanted to do something different so she applied to the International Student Exchange Program. She was accepted and in 2012 went to Flinders University in Adelaide, Australia, for a six-month exchange.
"It was getting towards the end of my program and knew I was getting interested in hydrology but courses weren't really being offered [at the U of M] when I needed to take them. So by doing the exchange I was able to actually go there and study in a few hydrology courses. And because the time difference is 18 hours, I didn't have all the little distractions you get when you're at home – just all those little things that come up day to day. So I could really immerse myself in the topic and I had never studied any groundwater before I went to Flinders, and after I finished, I decided I wanted to do a graduate program in groundwater."
Moore is now a PhD student in civil engineering at the U of M and she was able to apply a few of her courses from Flinders towards her PhD requirements.
"Any student thinking of doing an exchange should. It's a really great experience to meet new people and see new things," she says. "If I could offer any advice it would be to take a course that is local to the area you're going. I took a coastal studies course, and being from a small farming town,"—Oak Lake, Man.—"I knew nothing about this and had never been exposed to it. It was hard, but really cool."
UM Global offers a variety of international education programs, including exchanges to partner universities throughout the world (for credit) and the Students without Borders internship program.
Research at the University of Manitoba is partially supported by funding from the Government of Canada Research Support Fund.