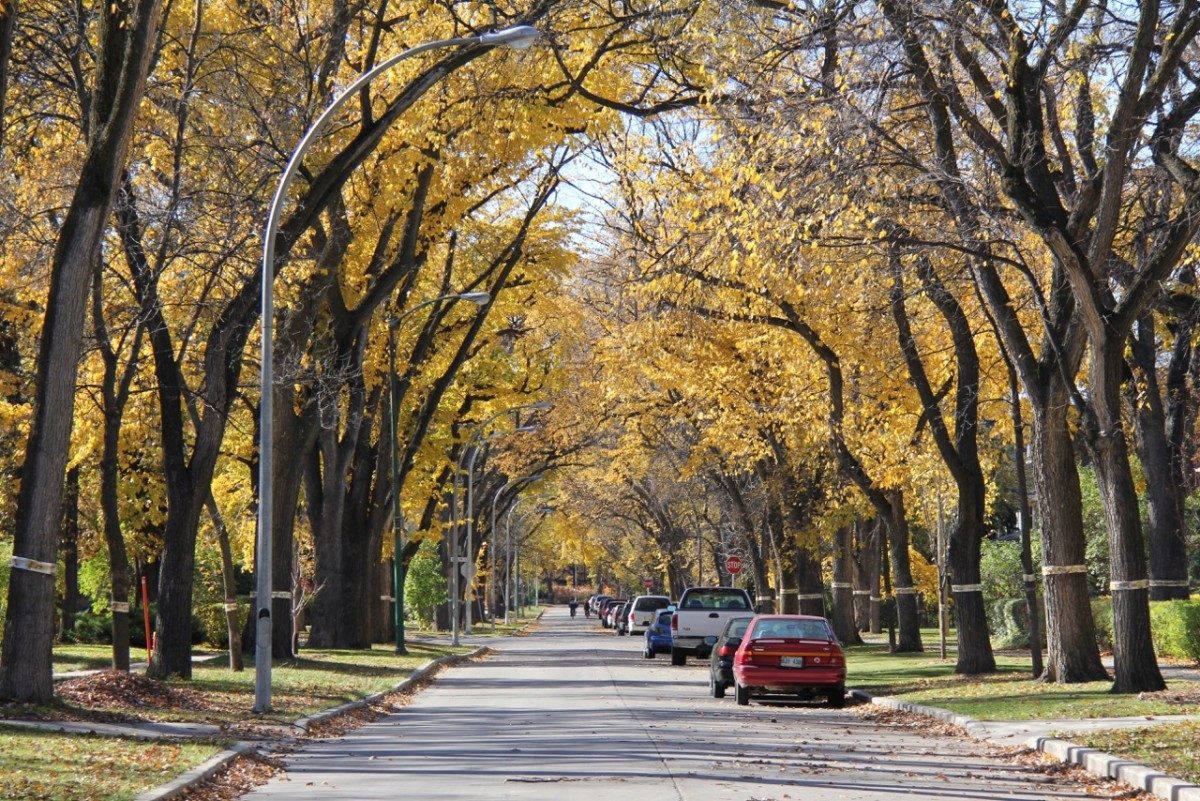 Transforming the Discussion
May 3, 2018 —
From the bliss of summer shade; to blasts of dynamite; to the buzz of hummingbirds. These are just some of the topics that University of Manitoba researchers raised last month at the meeting of the Council of Educators in Landscape Architecture (CELA), held at Virginia Tech on March 21-24, 2018.
With over 400 speakers presenting in a dozen topical sessions, the annual CELA conference is the most important forum in North America for debating educational and research issues in the field. The event attracts participants from across Canada, the United States, Australia, New Zealand and Europe.
The 2018 conference theme was "Transforming the Discussion," intended to provoke layered dialogues, transformational pedagogy, and challenges to conventional practice. Three Associate Professors from the Department of Landscape Architecture joined the discourse.
With a paper entitled "Saving the City's Shade," Anna Thurmayr presented an argument for seeking UNESCO World Heritage status for Winnipeg's elm trees. Distinctive yet declining, these trees, according to Anna, deserve protection status not only to save them from Dutch Elm disease but to preserve them for civic identity and citizen well-being. Anna will soon publish on this topic in Landscape Paysage, the journal of the Canadian Society of Landscape Architects.
Dietmar Straub presented two papers: "Places for Welcome and Lived Integration," and "The Legacy of Dynamite in a Prairie Landscape." The first explored the role of gardens in fostering our happy coexistence with nature amid global challenges of climate change and migration; the second examined the surreal sites left behind by industrial operations for extracting aggregates used for buildings and roads. "Mysterious" and "alien" these industrial sites, for Dietmar, are also "experimental grounds for innovation" – and creative reclamation.
Brenda Brown gave a richly illustrated presentation on "The Role of Plants in Archaeological Sites," which described the tale-telling traits of plants – living and dead – and the innovative ways plants have been introduced at ancient sites in Greece and Mexico. This research relates to Brenda's ongoing work on the Tzintzuntzan hummingbird habitat restoration project at Michoacán, Mexico. A second paper entitled "Designing Urban Cultures' Natures," reflected on a pedagogical project led at the University of Manitoba. This project tasked students with designing ethnobotanical gardens for Winnipeg. As Brenda explains, the goal was to help students "deepen their skill and understanding of the use of plants while also considering the implications and complications of a multi-cultural society." Students learned how landscape design facilitates cultural expression.
Like others in the Faculty of Architecture, these professors infuse teaching with research. Anna's research on tree protection and the urban tree canopy enriches her teaching of design studio and comprises important aspects of her Construction Materials course in the Environmental Design Program's Landscape + Urbanism stream. For Dietmar, both teaching and research benefit from constant connection with professional practice. Such cross-contamination, he claims, fosters "intelligent cross-linking of ecology and design" and "a good eye for plants and colors, for scale and materials, for communication and drawings, for concepts and ideas."
While Dietmar, Anna and Brenda shared their own provocative research at the CELA conference, they admit to also being provoked by the research of others: by the creative vision and
contagious passion of keynote speaker Majora Carter, an award-winning urban revitalization strategist; by a controversial panel debate about accreditation standards for online Landscape Architecture education; and by the stunning snow-covered Appalachian Mountains and historic Mountain Lake resort near the conference venue in Blacksburg, Virginia.
Winnipeg does not have eye-catching mountain peaks, but the ground underfoot, as Dietmar emphasizes, is comprised of sediments and deposits left by vast oceans 450 million years ago. The peculiarities and potential of this prairie landscape makes Winnipeg a unique place for learning Landscape Architecture and fostering transformational research.
Image Captions
Winnipeg's urban tree canopy. Anna Thurmayr.
Winnipeg from a plane: proving part of Anna Thurmayr's argument that the city looks like a park from above.
Veggie Hill, Casa Montessori and Orff School, Winnipeg. An exemplar garden featured in Dietmar Straub's "Places for Welcome and Lived Integration."
Picnic in an eviscerated landscape – Stony Mountain Quarry, Manitoba. Part of Dietmar Straub's presentation, "The Legacy of Dynamite in a Prairie Landscape."
Conference attendees at Bald Knob, overlooking the Appalachian Mountains near Blacksburg, Virginia