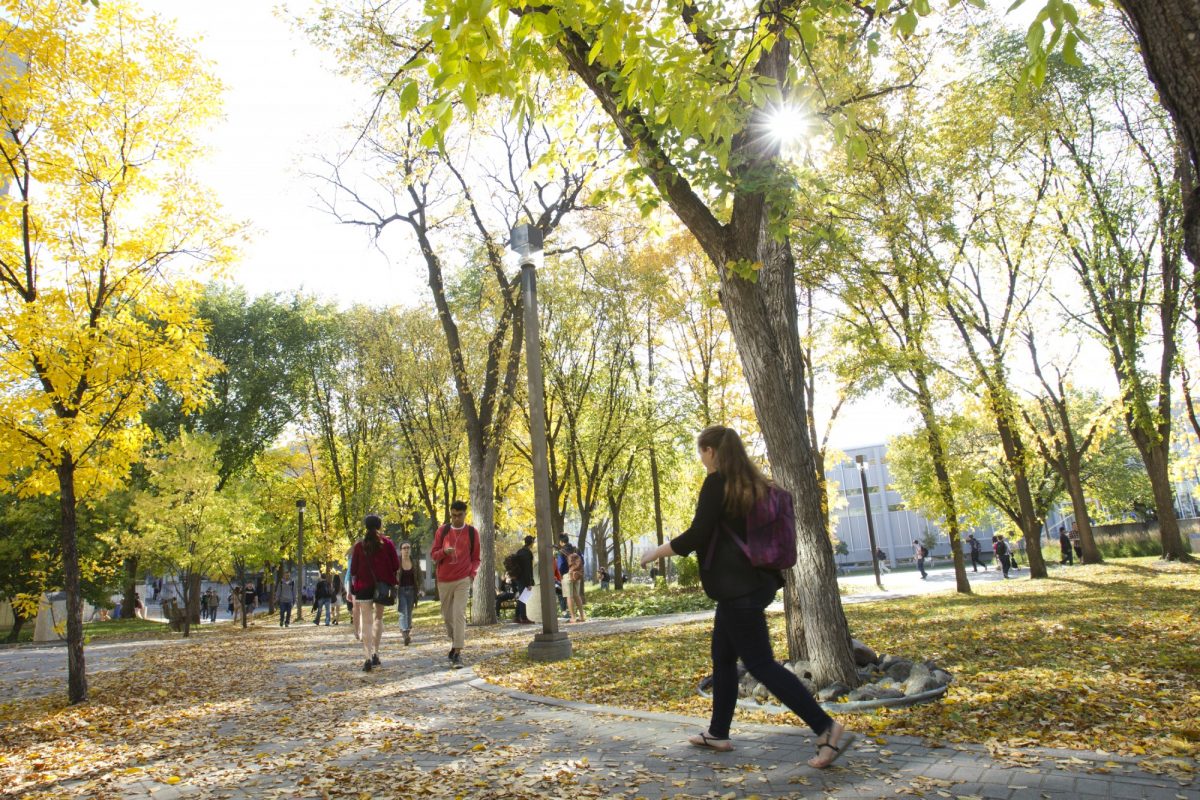 Town Hall on strategic plan asks community to think big and inspire us to greatness
January 27, 2023 —
The room was full of chatter and laughter as the president and provost stepped on stage to begin a Town Hall that has launched UM's new strategic planning process.
Roughly 370 people took part online and in-person at the Jan. 26 event designed to shape how this community approaches informing this guiding document, and what the plan is intended to be.
"I know that plans at UM have often been thick documents," President and Vice-Chancellor Michael Benarroch said. "We're not looking at developing that complex a plan at this time and I'll tell you why. I believe this plan needs to have some high-level goals for our institution and define the strategy as we move forward. It should push us to move in directions that may be beyond what we would normally do, and inspire us to take action and to improve upon what we are."
The provost and president were joined by Alex Usher, CEO of Higher Education Strategy Associates, a group that has helped other universities develop strategic plans.
Usher presented an environmental scan, which will be posted on the strategic planning website, that showed threats and opportunities facing the post-secondary sector, such as changing funding models and government oversight, shifting demographics, and increasing global uncertainty, exacerbated by climate change .
"Governments are struggling with how to manage systems like health care, and you can be the solution. Health care will be guaranteed to be centre stage for more institutions for years to come," Usher noted, stressing that he was not advocating for any particular action, only noting trends he is witnessing. "Twenty-four percent of the population of Manitoba is Indigenous but self-declared students at UM is only eight per cent, so there is a gap and you need to figure out how to reach this underserved population."
He went on to note that UM is "the university for Manitoba. So ask yourself, what kind of Manitoba do you want? Ask yourself, how can the University of Manitoba not just play a role in this, but how can it drive that?"
The framing Usher provided was intended to help the series of discussions Provost Diane Hiebert-Murphy encouraged this community to take part in. There are five stages of this process beginning in February and carrying on through to fall of this year, an outline of which is available on the website.
"I will be referring to 'we' a lot as we talk about the process because we certainly need a big team of people working together…the strength of the plan is really dependent on the diversity of voices that come and share ideas," Hiebert-Murphy said. "We hope to hit it hard in the next six weeks and we have almost 60 consultation sessions planned."
On this aspect of engaging, in his concluding remarks, the president implored this community to be bold and open.
"I don't think we should censor ourselves through this process because we believe that there are forces, whether they're from outside the university or inside the university, that say, 'well, we could never accomplish that so I'm not going to put that in my plan.' We need to develop a plan that really is for the best of our university and to drive our university to be the best that it can be." Benarroch said.
"As we implement things, we'll find things that that we can implement quickly. We'll find things that are medium-term and we'll find things that may challenge us institutionally, as we may not have the resources. But it does give us a framework to move forward. And so I want people to think big. I want you to imagine what we can be and to then to really strive for that as a university. And I think if we do that, we will set ourselves on a path that, I believe, will inspire all of us to greatness."