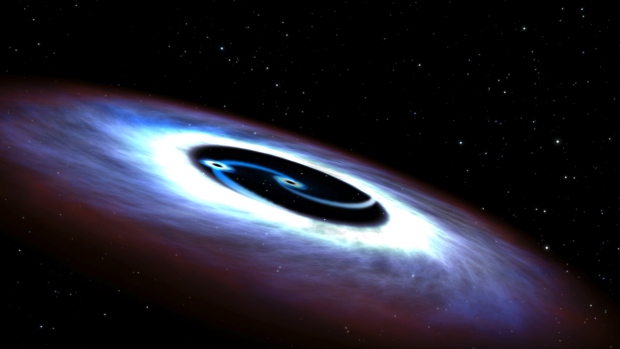 Top research stories of 2017
December 20, 2017 —
For 140 years, researchers and scholars at the University of Manitoba have impacted global society with their discoveries and insights.
With partnerships at 55 research centres, institutes, facilities and groups that believe in collaborative research and scholarship, there are too many research success stories to list. After much discussion, the UM Today editorial team chose these as a representative sample; they offer but a glimpse into exceptional work our community of gifted researchers and graduate students undertake.
Research highlights from 2017
Computer science professor Pourang Irani and his collaborators received $1.65 million in federal funding today to train graduate students to explore and understand vast stores of health data in new ways.
Direct breastfeeding in the first three months of life appears to provide more protection against childhood asthma than either infant formula or expressed breastmilk, according to findings from the CHILD Study.
More than $554 million for new labs and equipment to help Canadian researchers discover, innovate and train the next generation of scientists for the jobs of tomorrow
Artificial sweeteners may be associated with long-term weight gain and increased risk of obesity, diabetes, high blood pressure and heart disease, according to a study published in CMAJ (Canadian Medical Association Journal).
With a pipe and tobacco, elders and knowledge keepers guided the historic launch of the Indigenous Institute of Health and Healing – Ongomiizwin.
Michelle Faubert, a Visiting Fellow, Northumbria University, provides an account of a scholarly trip to Jamaica that came to be after a series of coincidences, beginning in the British Library and involving UM Today.
Scientists at St. Boniface Hospital Albrechtsen Research Centre and the University of Manitoba developed a drug that combats 2 of the top 10 "priority pathogens" recently defined by the World Health Organization (WHO) as antibiotic-resistant bacteria requiring new interventions.
A study by an international consortium of astronomy researchers has found that massive black holes in the center of galaxies can get "kicked out" by gravitational waves. The result could mean there are supermassive black holes wandering freely through space, certainly a danger for space travellers.
The Science Team of the Canadian Research Icebreaker CCGS Amundsen has cancelled the first leg of the 2017 Expedition due to complications associated with the southward motion of hazardous Arctic sea ice, caused by climate change.
For a successful associate professor of Computer Science, Andrea Bunt wasn't too thrilled about her field at the outset. "I didn't see myself working in [it]. What excited me about computer science was using computers as a tool to explore other issues."
Research at the University of Manitoba is partially supported by funding from the Government of Canada Research Support Fund.