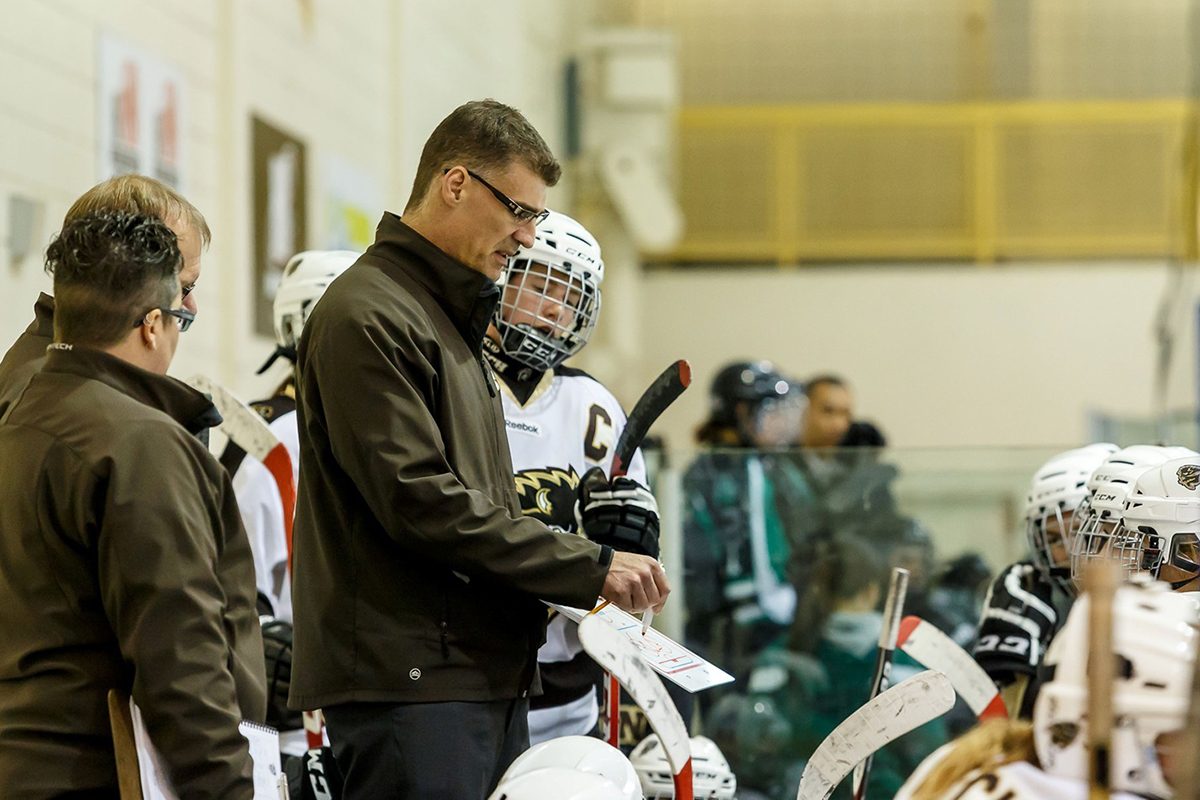 Top honours for Bison coach
Jon Rempel named U SPORTS Women's Hockey Coach of the Year
March 18, 2018 —
Before Bison women's hockey head coach Jon Rempel [BA/95, BRS/00] led his team into the start of championship action on March 16, he was given top honours by U SPORTS at the opening ceremony awards gala in London, Ont.
Rempel has been named 2018 U SPORTS Women's Hockey Coach of the Year.
Rempel has been at the helm of the U of M women's program for the past 14 seasons. This is the fifth time he's been named Coach of the Year.
"Jon Rempel being named U SPORTS women's hockey Coach of the Year is a very special accolade for Bison Sports and our women's hockey program," said University of Manitoba Athletics and Recreation director Gene Muller.
"As the leader of our women's hockey team, Jon is fully absorbed in the role and the responsibilities that it entails. He is dedicated to the achievement of our student-athletes in all facets of their lives. Bison Sports recognizes and values his effort, energy and time. Jon's major national award is thoroughly deserved."
Rempel guided the herd to the 2018 Canada West championship – just the third in the 21-year history of the program – after claiming top spot in the country for the first time ever with a 19-5-3-1 regular season record.
The Bison women's hockey team captured the 2018 U SPORTS Championship after shutting out the Western Mustangs 2-0 on March 18 in London, Ont.