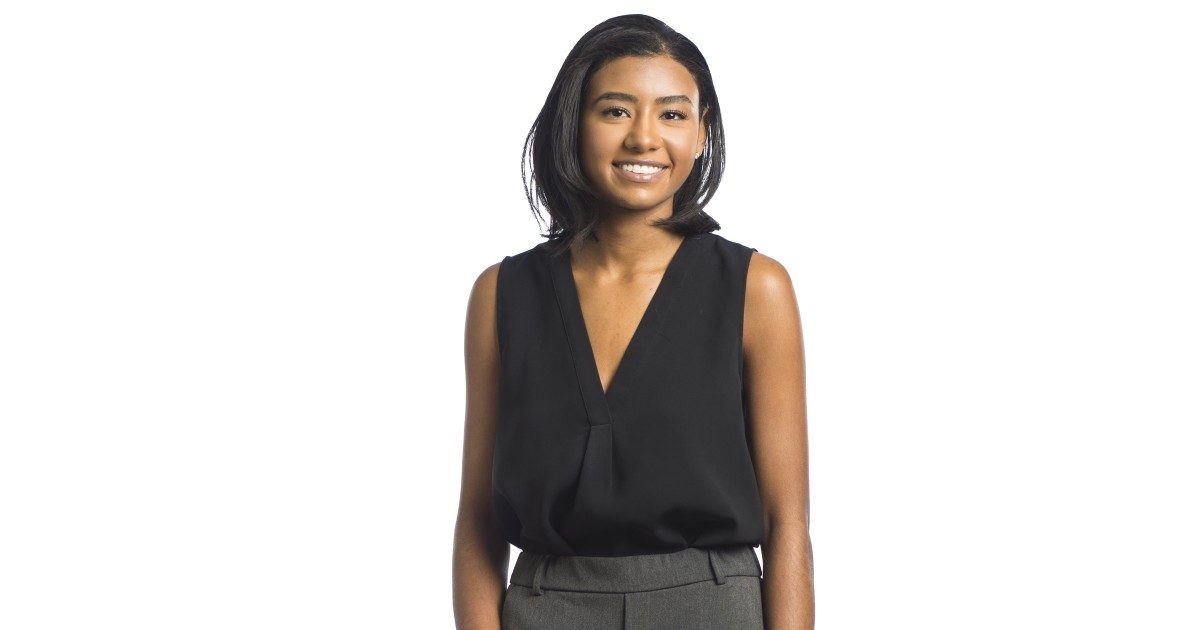 Top Five: ways to get your kids interested in science
May 24, 2018 —
Graduate student Sandhini Lockman is a 2018 3MT finalist and People's Choice winner has been interested in science from a young age. Today, her research could unveil a neurological process nature has kept hidden from us, and if brought to light, it will reveal new ways to cure a variety of disorders.
As part of our new 'Top Five' column, Lockman outlines her top five reasons ways to encourage children to take an early interest in science.
1. Expose your kids to science-related topics from a young age and peak their already curious minds even further. For me, this was exposure to science-related topics through TV shows such as The Magic School Bus, Bill Nye the Science Guy and Zoboomafoo.
2. For physical and visual learners, a hands-on approach to science will really heighten their interest. This can be achieved through summer camps that incorporate science into their program such as Mini U. As a child in summer camp, I still remember learning about different taste receptors through sampling different solutions and dissecting owl pellets looking for small mammalian bones.
3. Ask a lot of questions, so that your kids ask a lot of questions! This might get annoying, but asking questions will get your kids into the habit of formulating good questions themselves and in turn seeking meaningful answers. After all – this is the foundation of science – being able to successfully use the scientific method to answer important questions.
4. Talk to them about role models in the field of science that they can possibly identify with. As a child growing up, I was fascinated learning about Marie Curie, Frederick Banting and Jane Goodall.
5. Encourage them to participate in science fairs if possible and go the extra mile on science-related projects. Conducting research or gathering scientific information is great, but it is of no use if it is not conveyed appropriately. Science fairs are a great way to start honing this skill. Additionally, putting more effort in to science projects will expose kids to different parts of the scientific field allowing them to figure out which area they are most interested in.
University of Manitoba graduate students are on an unprecedented path to innovation and discovery. Meet the new faces behind the research.