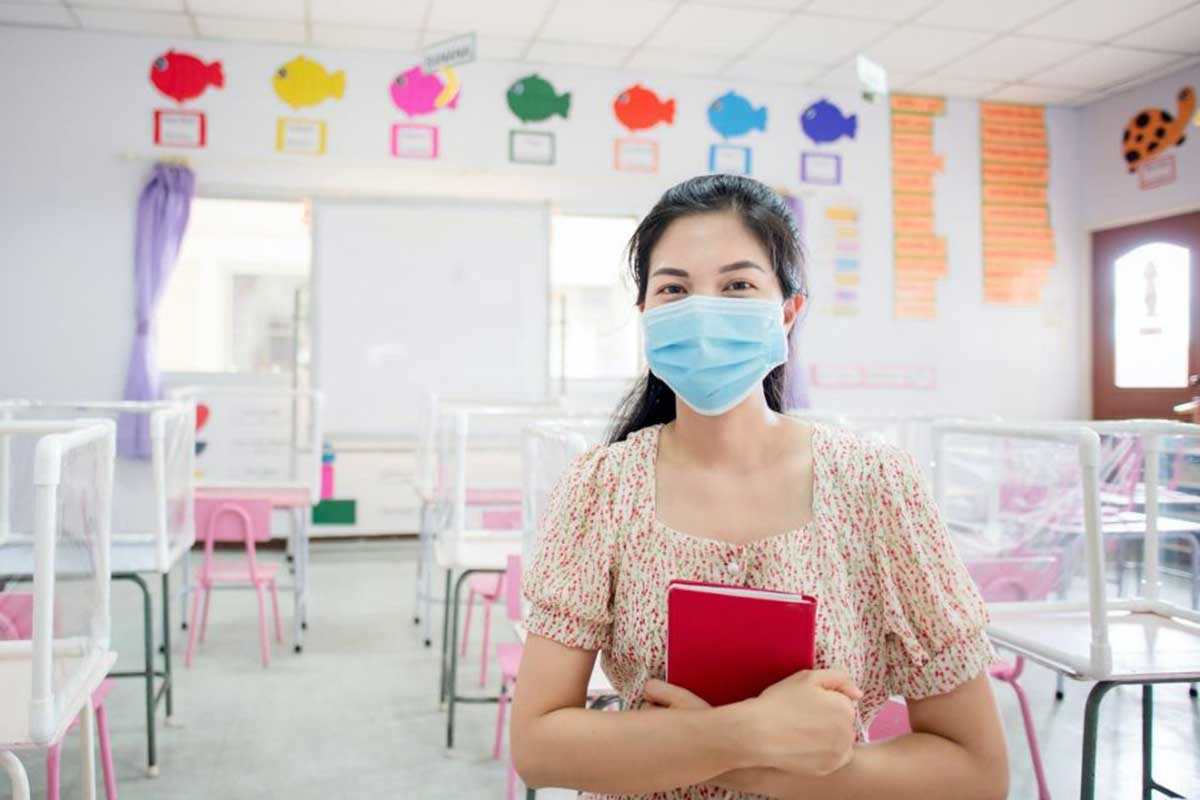 Top Conversation Canada stories of 2020
December 22, 2020 —
We've gathered a selection of some of the insightful UM Conversation Canada stories published during 2020.
Take a look at illuminating research written by our community.
Beyond
self-care

: Try these 5 therapeutic tools to manage stress better during

COVID-19

restrictions

Declining mental health is a serious public health concern during the pandemic, with three- to five-fold increases in psychological distress across Canada, the United Kingdom, Italy and around the world.

In Canada, adverse mental health effects are even more elevated for parents. Read more.
How to build a better Canada after COVID-19: Transform CERB into a basic annual income program
COVID-19 prompted the federal government to support individuals through the Canada Emergency Response Benefit (CERB). Simultaneously, advocacy for a basic annual income has exploded, with some suggesting the CERB could evolve into a basic income. Read more.
COVID-19's teaching challenges: 5 tips from pediatric care for teachers wearing masks
As governments around the world debated the conditions for reopening schools, some regions have mandated that teachers wear masks when school resumes. Concerns have been expressed about loss of learning opportunities for linguistically diverse students and for children who read lips. For kindergarten and primary teachers, teaching younger children while masked also presents challenges — specifically related to students' social-emotional learning.
Non-verbal cues carry up to 55 per cent of the emotional content of messages. Without those cues, a lot of important information is missed. Read more.
How social media is changing research and reactions to coronavirus outbreak
The emergence of SARS was the first indication that coronaviruses could cause more severe illness in otherwise healthy adults, with the virus infecting the lower reaches of the lungs. MERS has also caused epidemics of pneumonia and systemic disease since 2012.
The world is not the same as it was in 2002 when SARS emerged.
Social media platforms, including Twitter and Facebook, have allowed the rapid exchange of information — and sometimes misinformation. Many of the cutting-edge technologies and techniques scientists use today to analyze big data did not exist in 2002 either.
Canadians should look to their provincial health agencies and the Public Health Agency of Canada (PHAC) for reliable, accurate information and direction. Read more.
Try these 8 tips to reduce parenting stress during the coronavirus pandemic
Parenting can be tough at the best of times, but family life has changed dramatically during social isolation that's been mandated by COVID-19. The good news is that children thrive in an incredible variety of settings. Emerging evidence suggests that a little stress, particular in the context of a supportive parent-child relationship, can actually be beneficial because it builds resilience when taking on future challenges.
Here are a few research-based strategies to make this unprecedented time more enjoyable. Read more.
Coronavirus event cancellations: Communication is key to retaining public trust
Around the world, festivals, sporting events, conferences and community celebrations are being cancelled or postponed due to concerns over the spread of COVID-19.
To survive a crisis event, organizers must clearly communicate in order to minimize the risk associated with cancelling. Festivals and events contribute to our sense of place and our sense of community, both of which will need fostering following the COVID-19 pandemic. Read more.
Family mental health crisis: Parental depression, anxiety during COVID-19 will affect kids too
The potential long-term consequences on children from increased parental stress, anxiety and depression are only beginning to be understood. However, past research tells us that the children exposed to these problems are more likely to experience mental health problems themselves, in addition to developing an increased risk of learning and behaviour problems and reduced economic mobility throughout their lives.
We need to develop an approach that helps parents now and protects children's futures. Read more.
The colonial enterprise hard-baked violence in Nigeria: how it can be fixed
The favoured approach to understanding colonial rule, particularly in Africa, is through the prism of political governance – how the colonial authority was imposed through local or native authorities.
In this paper on Nigeria's colonial history, research authors apply a different lens. The focus is rather on British colonial rule through imperial companies and arguing that the British colonist did not conceive of or organise "Nigeria" as a "nation". Rather it was administered as a business enterprise in which the Crown depended on companies to "govern" its Nigerian colonies. Read more.
Click here to see more of the dozens of Conversation Canada articles published by members of the UM community.
How do I get my research published by Conversation Canada?
Faculty, graduate students and postdoctoral fellows can learn more and signup to write an article about their research here.
Conversation Canada is an independent source of news and views, from the academic and research community in Canada, delivered direct to the public. UM is a founding member. A team of professional editors work with experts to unlock their knowledge for use by the wider public.
Research at the University of Manitoba is partially supported by funding from the Government of Canada Research Support Fund.