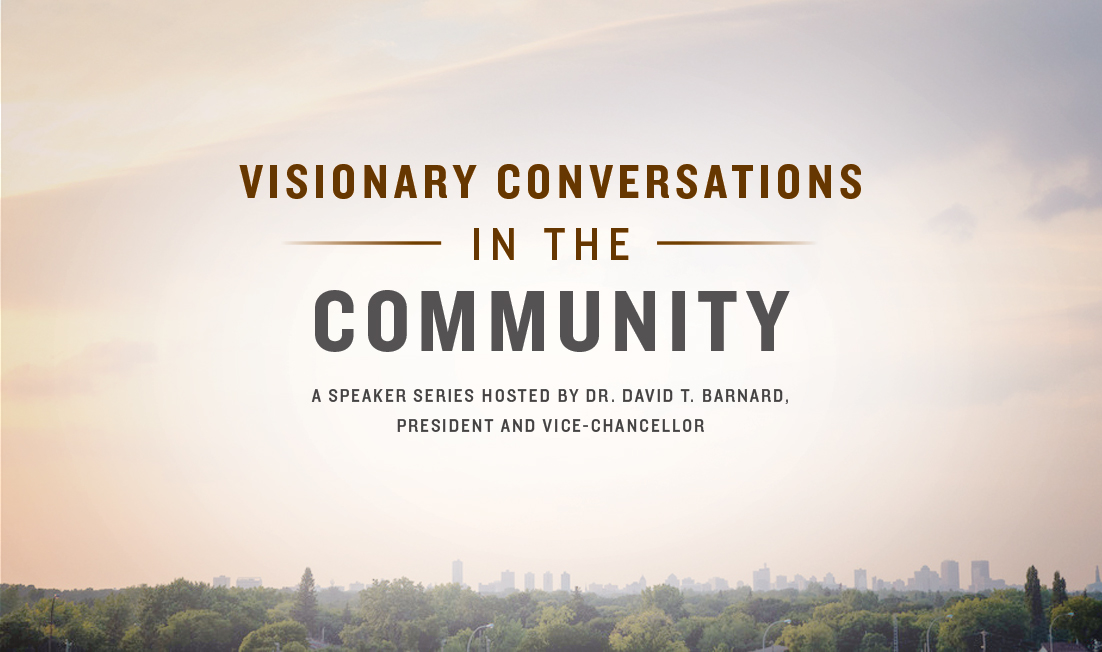 Top 3 reasons to attend Visionary Conversations on November 4!
October 19, 2015 —
1. Because our society includes political attack ads, Ashley Madison and doping in sports.
Our first Visionary Conversations explores the question, Are we becoming a society of liars, cheats, bullies and thieves? In a world where we have aggressive and negative political attack ads, disrespectful and uncivil work environments, public judging and shaming through social media, cheating at the highest levels of sports and platforms like Ashley Madison and Tinder that allow us to be unfaithful in our relationships, it certainly seems that way. But is that just our perception? Come discuss with us!
2. Because our panelists are sure to inform. And provoke.
We've rounded up some of the best minds to help us explore the issue. From the Winnipeg Free Press's Dan Lett, to former city councillor Jae Eadie, to sports cheating researcher Sarah Teetzel, the conversation is sure to be informative and lively. Our interactive Q&A ensures that your voice is heard too. The full list of panelists is as follows:
Jae Eadie – former City of Winnipeg councillor and former President of the Federation of Canadian Municipalities
Dan Lett – columnist at the Winnipeg Free Press
Andrea Rounce – U of M researcher in politics and public policy
Sarah Teetzel – U of M researcher in applied ethics and sport
Christian Lunny – co-CEO, DASH Agency
3. It's downtown!
In a new programming twist, we're going off-campus this year with three events at the Winnipeg Art Gallery. Visionary Conversations in the Community takes our award-winning series into the centrally-located WAG making it more convenient than ever for you to attend.
Join us for our three events listed below:
Wednesday, November 4, 2015
Are we becoming a society of liars, cheats, bullies and thieves?
RSVP here
Wednesday, February 24, 2016
Has Manitoba put the right value on post-secondary education?
Wednesday, May 18, 2016
What more can Manitoba's "most powerful" do to open the door to diversity?
Follow the conversation on Twitter using #umvisionary.
Thank you to our partners: Winnipeg Free Press, Business Council of Manitoba