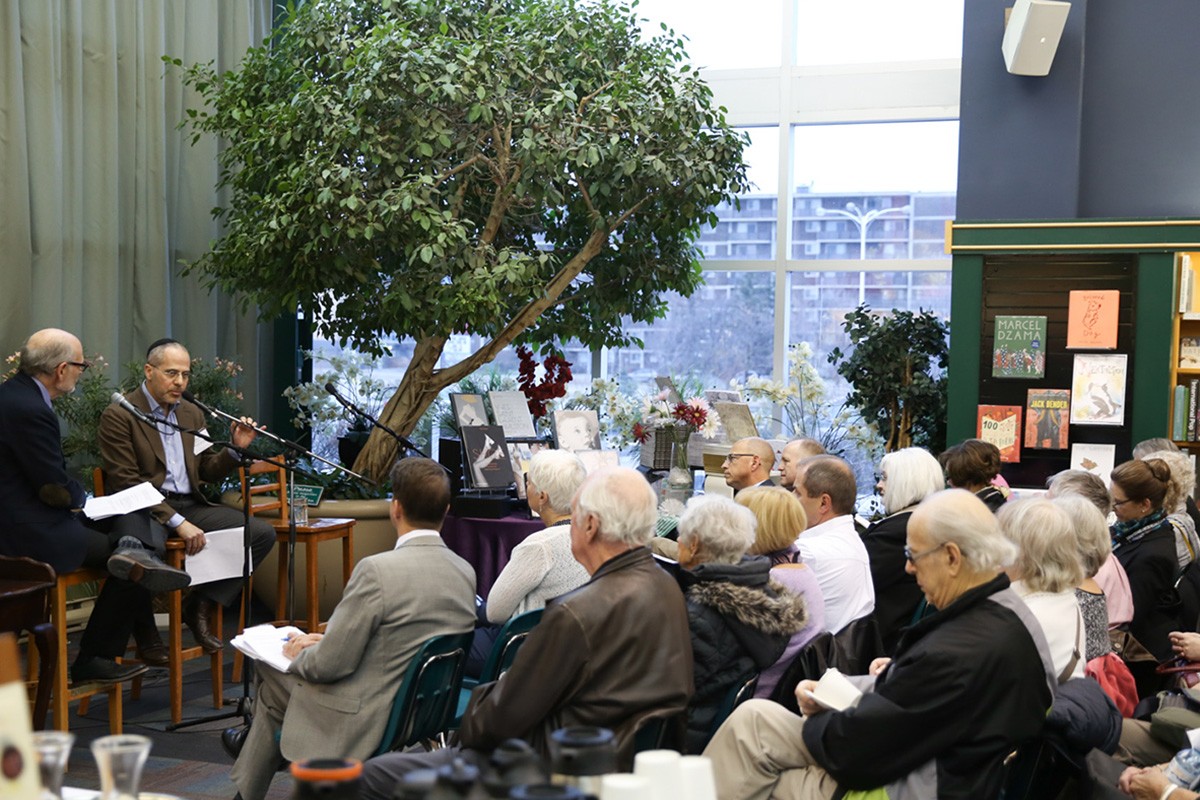 How Manitoba can become a centre of excellence in palliative care
April 7, 2016 —
Last night distinguished professor and Canada Research Chair Harvey Max Chochinov announced the provincial government's commitment of $2.5 million to support a chair in palliative care, and that the U of M is committed to fundraising an additional $2.5 million though its Front and Centre campaign.
The announcement came at a public discussion on palliative care featuring U of M experts at McNally Robinson Booksellers. During the event, Chochinov spoke about the university's commitment to creating this new research chair.
"It will make sure Manitoba, now and forever, in perpetuity, can be a centre of excellence, a centre of academia, a centre of research in the area of palliative care," he said.
Chochinov moderated the panel discussion to the over-capacity crowd.
Many attendees shared their own experiences of palliative care with the panellists, who included Katherine Cullihall, a nurse community Moderator for the Canadian Virtual Hospice, Eric Vickar, an associate professor of psychiatry, Mike Harlos, the section of of palliative care medicine at the U of M, and Cornelius Woelk, Medical Director of Palliative Care – Southern Health-Santé Sud.
Chochinov spoke with nurse Culihall and Vickar about their personal experiences with palliative care. Cullihal lost her husband of 31 years on August 12 of last year.
"I remember moments, not days," she said. "When we got to Riverview I was able to be his wife, so I could provide support and care but there was someone else there to help me…. I'm so thankful for what we have through the palliative care system."
Many of the 100 or so packed into the event space at McNally stood to ask questions of the experts or to share stories. Topics of discussion included the differences in care and accessibility of palliative care in rural and urban communities, the importance of a team approach, and the spiritual side of palliative care.
"A good death is one in which you can be who you are," Harlos said. "The common response of 'I just want to be comfortable' is so pervasive. What I want to know is what does comfort mean to you?"