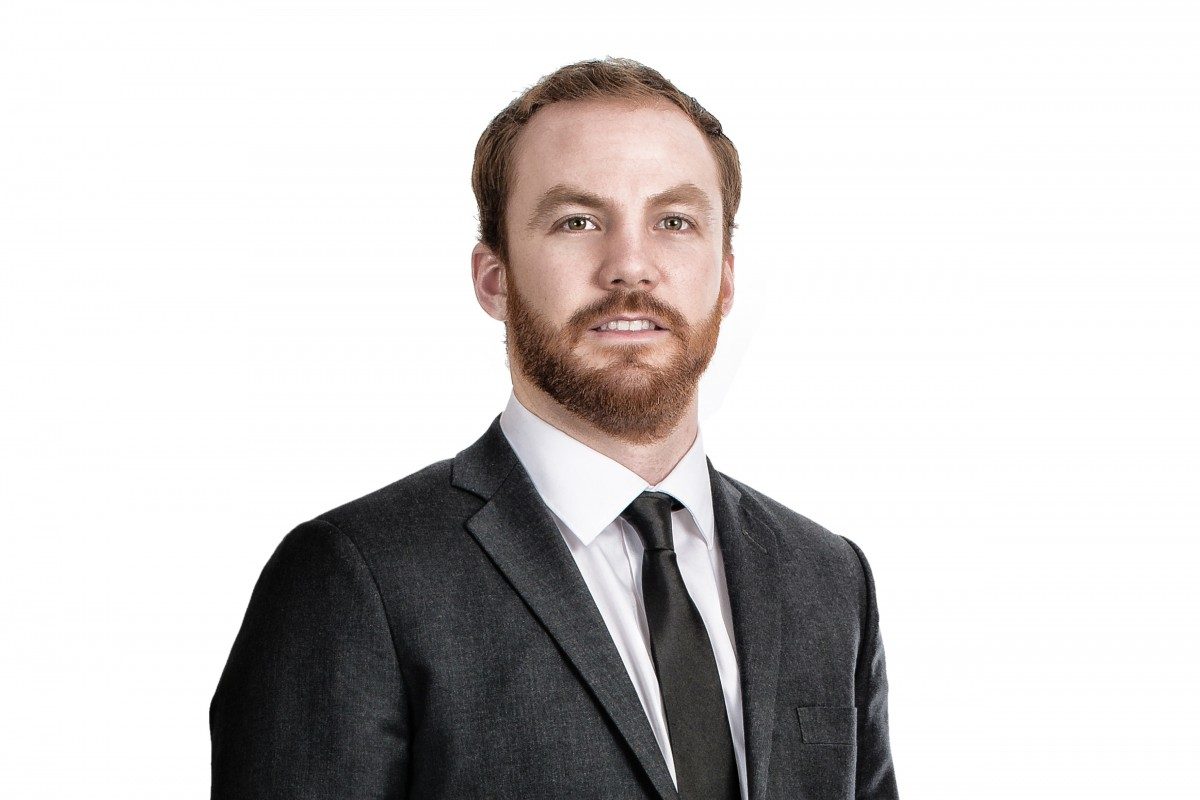 Tips for building a successful finance career in Winnipeg
April 18, 2019 —
As a finance student at the Asper School of Business, it seemed to Tim Skelly, CFA [BComm (Hons)/11], that all the big investment firms were in Toronto. Skelly assumed he'd have to move in order to make a career for himself in his chosen field.
Instead, the Asper alumnus found himself in a successful finance career closer to home.
Skelly, who was recently promoted to portfolio manager, has worked at Sarbit Advisory Services since graduating eight years ago. Looking back at how he's gotten to this new position, Skelly gave some tactical advice to finance graduates looking to land a job in Winnipeg.
Tip #1: Make Connections While at School
It was through the U of M Investment Group, a Student Action Group for future finance professionals, that Skelly got to know David Stangeland, professor of finance and associate dean, professional programs.
Stangeland had been contacted by Sarbit Advisory Services when they were looking for a new graduate to fill an investment analyst position at the firm. The professor passed along Skelly's name and this Asper connection was how Skelly landed an interview at Sarbit.
"There are so many opportunities for networking while you're at school. I encourage students to get involved now because it might open doors for opportunities after you graduate".
Tip #2: Pay Attention in Class
Classes Skelly took at Asper – like administrative policy – still provide the foundation for a lot of what he does on a day-to-day basis, "Admin Poly has helped me come to a decision many times, which is sometimes hard to do when you're betting on the future."
In addition to his undergrad degree, Skelly successfully completed the Chartered Financial Analyst (CFA) Program, a self-study program divided into three levels of exams. Passing all three levels of exams is one of the requirements to achieve the CFA® designation, the highest distinction in the investment management profession.
Tip #3: Take the Time for Self-Guided Learning
"I think if you want to get into the investment business, you have to differentiate yourself from the pack. You can't come in completely fresh faced to the business; there are too many people who want to get in."
In order to do this, Skelly suggests delving into online resources like blogs and LinkedIn articles on how to go about investment research, fundamental analysis and valuation. "This is a business that you learn by doing, so the earlier you start, the better," Skelly advises.
Skelly also suggests reading books about investment: "Investing is a career you can learn a lot about by yourself. I read as many great investing books I can get my hands on."
Not sure where to start? "It's great to have mentors that can steer you to the classics so you don't waste your time reading something useless," Skelly suggests.
Tip #4: Find a Mentor
Since starting his career at Sarbit, Skelly has worked alongside chief investment officer, Larry Sarbit, in the management of U.S. equities. Skelly looks for undervalued U.S. equities to invest in, buys them, then monitors them, hoping their stock value comes up.
Sarbit has become a mentor to Skelly and has been of great help when it comes to making hard decisions and dealing with their consequences. "He's taught me that sometimes mistakes are made, but what matters is what we can learn from these mistakes. The worst thing you can do is not act because you're afraid of acting and making a mistake," Skelly says.
In addition to knowledge development, mentorship is known to help establish a professional network, boost confidence and reduce stress in the workplace.
Tip #5: Learn by Doing
"Investing is really a job you have to learn by doing," Skelly says. "If you're not employed in the business, put some money towards stocks, even it's only $100. This will change the way you think about investing".
Skelly also suggests using your experience to show what you learned in an interview setting, especially if you lack formal experience in the investment field.
Are you interested in obtaining your CFA? Did you know that the Asper School of Business offers a Master of Finance program, which prepares you to write all three levels of exams needed to obtain your CFA designation? To learn more about the program, register now for an info session.