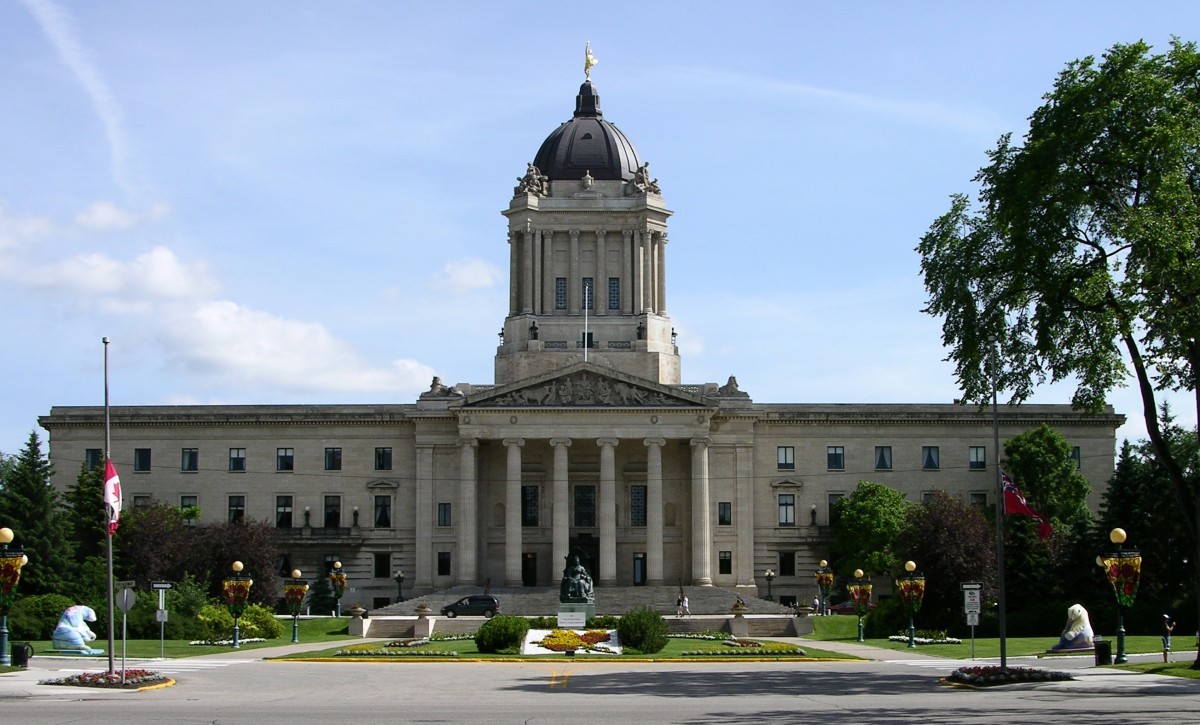 Throne speech highlights investment in the North, economic restructuring, and Canada Summer Games
November 21, 2016 —
Her Honour the Honourable Janice C. Filmon, CM, OM, lieutenant-governor of Manitoba [BScHEc/63, LLD/11], opened the second session of the 41st Legislature today with the Conservative government's second speech from the throne for 2016. The speech outlined the government's agenda for the coming year, focusing on restoring the province's finances while preserving front-line services and rebuilding the economic structure of the province.
The full speech can be found online.
Included in the speech were statements emphasizing the economic potential of Manitoba's north and rural areas, provincial support for the Canada Summer Games, the elimination of bureaucratic red tape, improved child welfare and repairing government services.
University of Manitoba President and Vice-Chancellor David T. Barnard welcomed the opportunity to hear the priorities of the new government.
"We look forward to working collaboratively with the provincial government on our shared priorities, such as improving and strengthening Manitoba's northern communities, and we appreciate the commitments outlined in today's Speech from the Throne focused on addressing economic and social needs," said Barnard.
In the speech, the government committed to improvements in financial support for post-secondary students by increasing the amount of provincial support overall and leveraging more private sector matching funds. The Manitoba bursary program will be converted into new student grants targeted at lower income and Indigenous students, and a new scholarship program will be created in partnership with the Nellie McClung Foundation.
"I concur with the government's view that education and training form fundamental building blocks for Manitoba's future economic success. Quality education is essential for the province's prosperity, and the University of Manitoba is proud to continue offering high quality post-secondary education to Manitobans," said Barnard.
Regarding the 2017 Canada Summer Games, President Barnard noted: "The U of M will play host to the Games and is looking forward to welcoming Canada's young athletes to its campus. Government support for infrastructure such as University Stadium will enable the University to attract high profile events and spur additional economic benefits to the province."