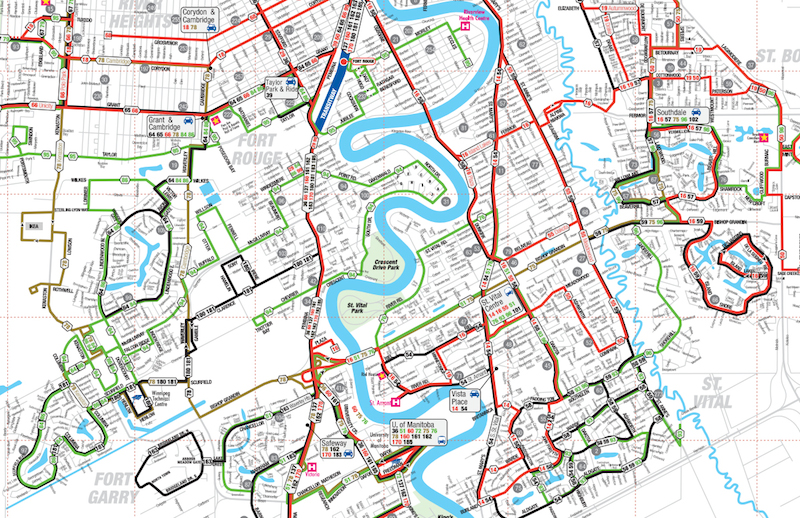 Three UM researchers to examine more equitable and sustainable public transport opportunities
June 7, 2021 —
Three UM researchers have received grants to study public transit issues, identifying gaps and opportunities to guide policy-makers and service providers. These Knowledge Synthesis Grants are funded by the Social Sciences and Humanities Research Council and Infrastructure Canada.
The UM recipients are Paul Larson, the CN Professor of Supply Chain Management in the Asper School of Business, Orly Linovski, an associate professor of city planning in the Faculty of Architecture, and Adele Perry, director of UM's Centre for Human Rights Research and a Distinguished Professor of History.
"Mobility is freedom, but only if it's efficient, sustainable and works for all Canadians," said The Honourable François-Philippe Champagne, Minister of Innovation, Science and Industry. "The researchers that the Government of Canada are supporting through this initiative will be doing the work that will underpin evidenced-based investments and innovative decision-making. It's how we will transform Canada's public transport systems to be the most equitable, sustainable, and effective, and help Canadians connect after such distant times."
The projects:
Paul Larson, with co-investigator Robert Parsons and collaborators Arnold Elias and Bruno Silvestre project entitled: Public Transit and Active Transportation: Activity, Structural and Energy Efficiency Effects on Mobility and the Environment, receives $29,910.
The proposed research considers, "environmental externality benefits and concerns for public transit, active and integrated transport." It combines and expands defined themes of modal shift and environmental considerations. This incorporates social and environmental benefits of transit beyond reducing greenhouse gas emissions. Modal shifts, particularly from automobiles to active and integrated transportation, are included due to their potential impact on public health and traffic congestion, as well as emissions.
Orly Linovski, with co-investigators Heather Dorries and Sheryl-Ann Simpson project entitled: Equity and Justice in Public Transit, receives $27,880.
Given the importance of addressing social equity objectives, this knowledge synthesis project will examine key questions related to transportation equity, and examine how public transit investments, policies and programs can work towards achieving a more just society. While there has been increasing academic and policy attention paid to transportation justice, there is significant evidence that equity-seeking groups in Canada (such as racialized groups, Indigenous peoples, LGBTQ2S people, people with disabilities, people living in poverty, immigrants and refugees, women, youth, and seniors) face transportation barriers that may limit full participation in society. Understanding the impact of transit policies on equity is especially important considering commitments by governments across Canada to redress structural inequalities and racism.
Adele Perry, with co-investigator Jocelyn Thorpe and collaborator Karine Duhamel project entitled: Missing the Bus: Indigenous Women, Two-Spirit People and Public Transit in Western Canada, receives $29,144.
"Missing the Bus" will assess what we know and do not know about how public transit and the lack of it shapes the lives of Indigenous women and Two-Spirit Plus people in Western Canada. The erosion of options for public transit over the last two decades has obvious implications for the safety, or lack of it, for Indigenous women and Indigenous two-spirited, non-binary, lesbian, gay, trans and bisexual people, who are referred to as "Two-Spirit Plus" in this study. Public transit is a space where Indigenous women and Two-Spirit Plus people can be targeted for violence. However, the absence or scarcity of public transit can also exacerbate the targeting of Indigenous women and Two-Spirit Plus people and diminish their ability to leave unsafe situations, places and circumstances. "Missing the Bus" explores the connections between uneven mobility, mobility justice, and the particular context of Indigenous women and Two-Spirit Plus people in Western Canada.
Research at the University of Manitoba is partially supported by funding from the Government of Canada Research Support Fund.