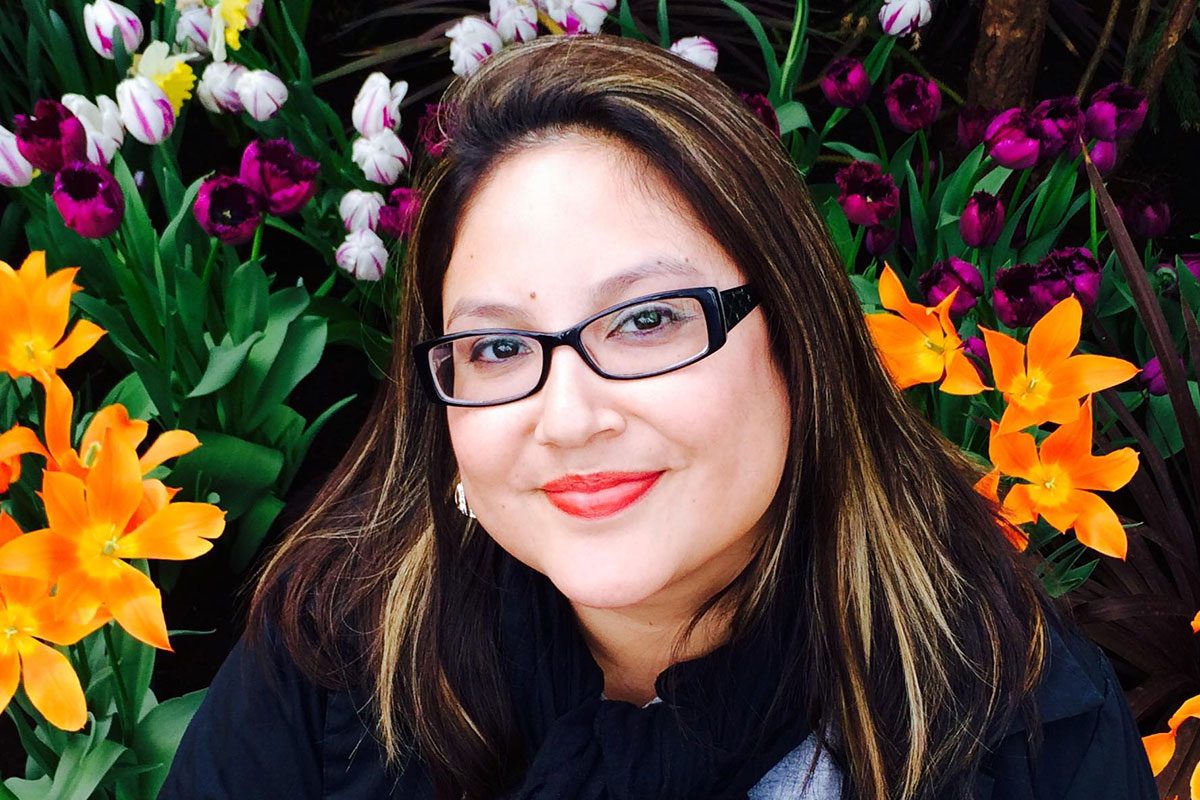 Three-time U of M grad to provide Indigenous voice
Carla Loewen elected by peers to be alumni representative on the Board of Governors
June 6, 2018 —
This year's election saw an unprecedented 25 U of M grads in the running, 2556 total votes cast and, in the end, Carla Loewen [BEd/01, BA/03, MEd/16], has been elected as the newest alumni representative.
A seat on the Board presents an opportunity to help define the future of the University of Manitoba. It also enhances the ability to develop professional skills as well as serve as a voice for fellow alumni in U of M governance. There is a total of three elected alumni representatives with one representative elected each year for a three-year term.
"When I saw the opportunity to be an alumni representative on the Board of Governors come up, I had that inner voice say, 'You should do that.' I just went with it," says Loewen. "I have always been interested in learning more about university administration and this will certainly help me do that. I also noticed that there was no Indigenous representation on BOG and felt strongly there should be an Indigenous voice on the board."
Clearly, Loewen is well-suited for her new role.
Loewen is a member of the Mathias Colomb Cree Nation and has earned three degrees from the U of M. She's an award-winning researcher and dedicated community leader with a passion for peer mentoring. Her article, We Are Friends: A Canadian Indigenous Peer Mentor Program's Journey from Vision to Reality was recently published in NACADA: The Global Community for Academic Advising's electronic publication, Academic Advising Today.
In her current role at the U of M's Indigenous Student Centre, Loewen facilitates first-year student programming and is devoted to advancing Indigenous achievement. In recognition for her campus contributions she has received an Annual Outreach Award and an Annual Award of Excellence. Her years of service on campus and being a part of the Graduate Student Appeals committee gives Loewen broad expertise in university administration.
Loewen uses her past experience, both as a student and as an employee for inspiration.
"As a student, my best year was ditching my shyness and my part-time job to complete 30 credit hours for an after-degree while also writing for The Manitoban and joining the Aboriginal Students' Association," says Loewen. "I have worked hard since to encourage Indigenous students to become involved in student life early on. I strongly believe in the idea that students need to feel a sense of belonging on our campus and that inspires all of my work."
The University of Manitoba's Board of Governors is also responsible for overseeing the administrative and business affairs of the U of M as well as serving as the corporate governing body of the University. Its duties include approving the annual budget and appointing and monitoring the performance of the President and Vice-Chancellor.
"I feel that everything happens for a reason and it is my time again to ditch any last vestiges of professional shyness and take my place in a role that will have an effect on institutional direction. My peers in the Indigenous and non-Indigenous community have spoken and to have them vote for me into this large undertaking, that makes me really humble and excited."