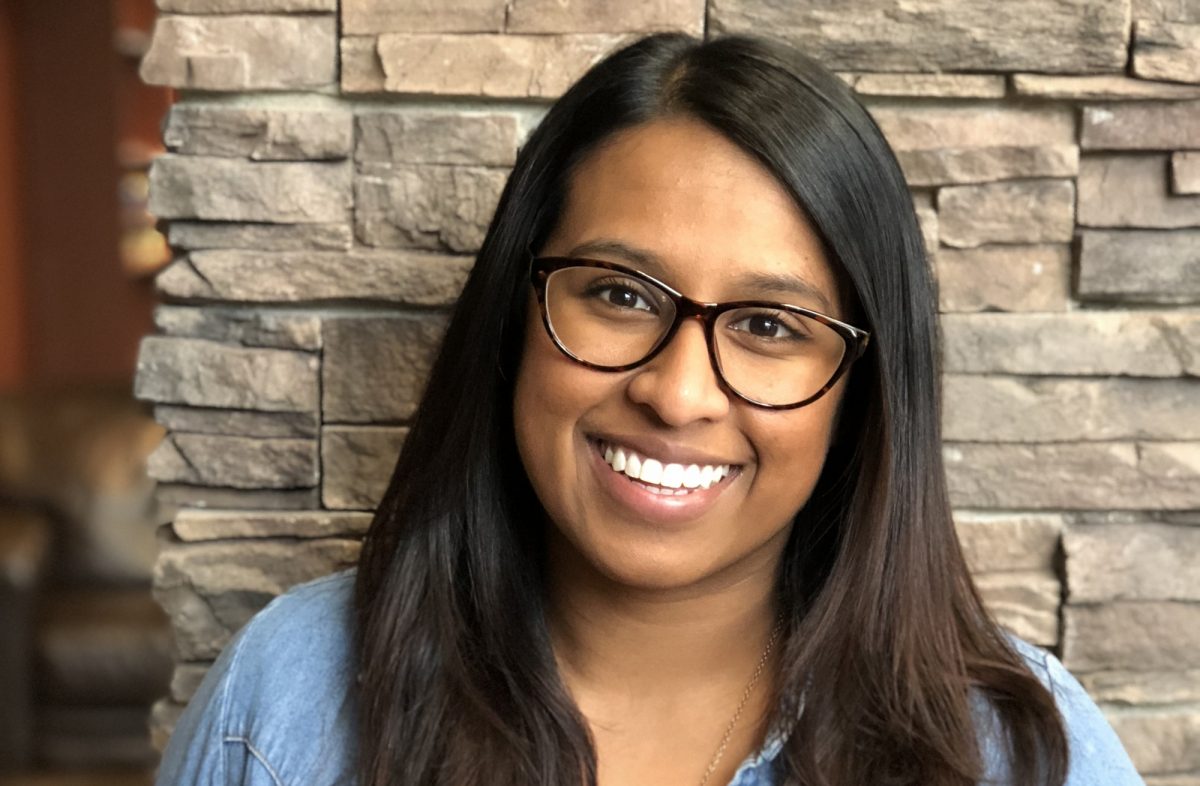 This is Mini U 40
July 24, 2019 —
Mini U Programs is 40 this year. That's 40 years' worth of Mini Moments Big Impacts.
Here's Thisaru Nilmalgoda with hers:
"As Mini U celebrates its 40th anniversary, I've reflected on how critical a role the program has played in my life. Mini U was a full-circle program for me, with my first experience being as a camper in the summers after grades five and six. My little sister and I would spend the entirety of July and August at the University of Manitoba participating in a new camp every week. Mini U offered a welcoming and safe space to meet peers and explore similar interests, but mostly it was just a fun place to be!

Fast forward several years to the summer after high school graduation, when I was fortunate enough to be hired on as an instructor. What an incredible summer job! It was all about building relationships with staff, families, and (most importantly) with kids. I gained so much confidence and so many different skills from the variety of positions I held over the six summers I worked there. My pursuit of a career in education was a direct result of all the special Mini U Moments I had in my role as a classroom instructor for Psychology Camp and Girl Zone. Mini U gave me a strong foundation my chosen career – the program helped shape me into both the person and the educator I am today." –Thisaru Nilmalgoda, past participant and Leader

The University of Manitoba is a place where students come to define themselves. For 40 years, Mini U Programs has captured the imaginations of thousands of children and youth and prepared them for this journey.
Every day at Mini U is filled with mini moments where participants can try new things, discover new skills and make new friends. Through programming unlike any other, kids from four to 16 years-of-age are given the opportunity to develop physical activity and leadership skills, unlocking their potential and opening up a world of possibilities that can later have a big impact in life, career and relationships.
Our Mini U 40 series shares memories and stories from past participants, leaders and the UM community.
Enjoy their stories.
---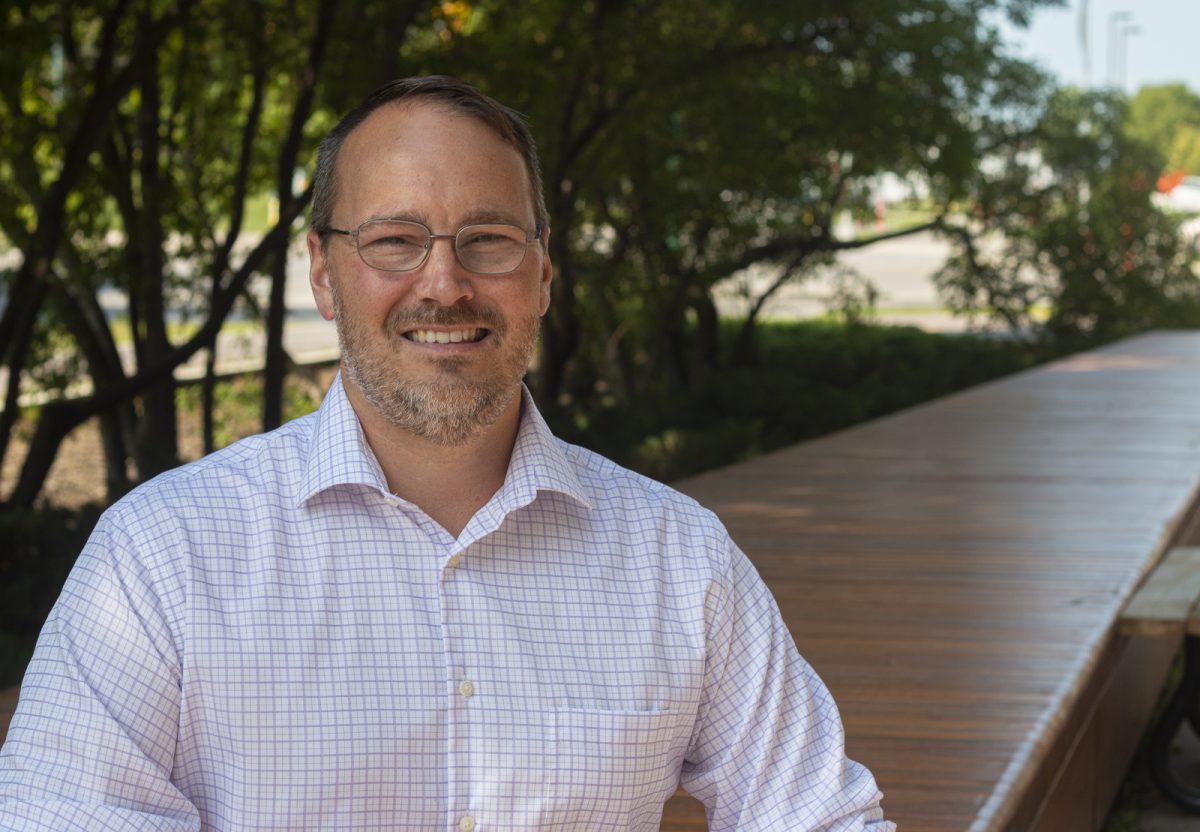 "Mini U was a place where many lifelong friendships began for me. The most important of which being the friendship between myself and my future wife. If I had to pick one Mini U moment that translated into a big impact elsewhere in my life other than meeting my wife, I would have to choose my first final evaluation as a Summer Supervisor. Although there were many positive parts to my evaluation, there were also some negatives. I took the feedback I got to heart and really reflected on how I could improve in not only the areas that I was lacking but in all areas. For the next three summers, I worked on my communication skills, carefully listening to the thoughts and concerns of others before replying, and overall being more relaxed! By the time I had my last final evaluation as a Summer Supervisor, I had made significant improvements in all of those areas. That first evaluation taught how me to self-reflect and set goals to improve, as well as take feedback and use it constructively to improve myself. These are invaluable skills that I use daily in my career as an educator, when interacting with my students, peers, and parents! For this experience I am forever grateful." -Kris Robinson, Former Mini U Coordinator, Summer Supervisor, and Instructor
---
"As a Junior Scientists Classroom Leader one summer, one worry that I had going into camp was that the campers will not want to learn about science. That's a topic they learn in school, so why would they want to learn about science at Mini U? However, I found that wasn't the case. There was one person in particular who came in on Monday and must have been excited about the experiments we were doing the first day. She asked me for a piece of paper, and when I asked why, she said that she wanted to write down what I had on the board so she can show her dad and siblings, and do the experiment at home! The next day, she brought in a PAD of paper, and wrote down everything I wrote down. What I thought would be a one-time occurrence turned into multiple instances: throughout the weeks, kids brought pens, papers, or even iPads to write things down! I found a lot of campers found all of the activities exciting, and for our overnight experiments, could not wait until the next day to see the results of their experiments! Moments like these throughout the summer not only gave me confidence to enter and pursue the education field, but perhaps have inspired the next group of brilliant scientists." –Janet Lee, Current Mini U Leader
---
"I was a kid in Mini U in something like 1987 and '88 as a 14 and 15-year-old. In my first year, I met a friend who, as it happens, I just drove up to visit in Edmonton this July long weekend. She's now a medical doctor who runs her own clinic, and has been a steadfast friend since we first met in Mini U. We kept in touch after parting ways when our Mini U time had ended by writing letters—the old fashioned way—until we discovered we could just call each other to make movie plans. She lived far across the city from me in what seemed like another country. Years later, I attended her med school convocation, and her brother mentored me through law school at the University of Alberta. Our circle of mutual friends has widened over the years, and we continue to build a wonderful community of friends between us across Canada. She has become an integral part of my life, even having flown back to Winnipeg to attend my father's funeral this Spring. I'm sure I learned a lot from Mini U, but that friendship has been invaluable. Mini U brought together kids from all across the city who might otherwise have never met." –Christine Mazur
---
"One thing I will forever be thankful for is Mini U investing so much time and energy in mentoring me. In my first year I was blown away by the incredible culture, how the supervisors knew all the leaders' names, and by the incredible people that I was constantly surrounded by. One of these people was Jay Gamey. He's responsible for my Mini Moment Big Impact. As a first-year staff, I didn't interact directly with Jay much, but I'll never forget his inspiring speech the first day of orientation. He really set the tone for the year, welcoming everyone to the family and sharing his positive energy with everyone. The summer went by and I enjoyed every second of being a part of this organization. One day I was leading a group of kids through a soccer activity when I saw Jay driving by on the golf cart. He walked around the soccer pitches saying 'hi' to everyone. He walked right over to me in the middle of the soccer field, asking me how my summer was going. He added that I was doing a really great job at providing peer feedback in our weekly peer evaluations. He also said that he thought I would do a great job in a supervisor role. The director of all of Mini U took the time to talk to me and give me a compliment! This moment was a huge reason why I applied to become a supervisor the next year, and it really influenced me to keep working hard at my job. A small pat on the back can go a long way in inspiring those around you to strive towards being the best they can be! I still consider Jay and the rest of the coordinators personal mentors, and I'm thankful to all of these people for the positive impact on my life." –Jordana Milne, past Mini U Leader
Are you an alumni, past participant, parent/guardian, current staff with a Mini Moment Big Impact to share? Email garrick [dot] kozier [at] umanitoba [dot] ca or reply in the comments with yours and be a part of this series!