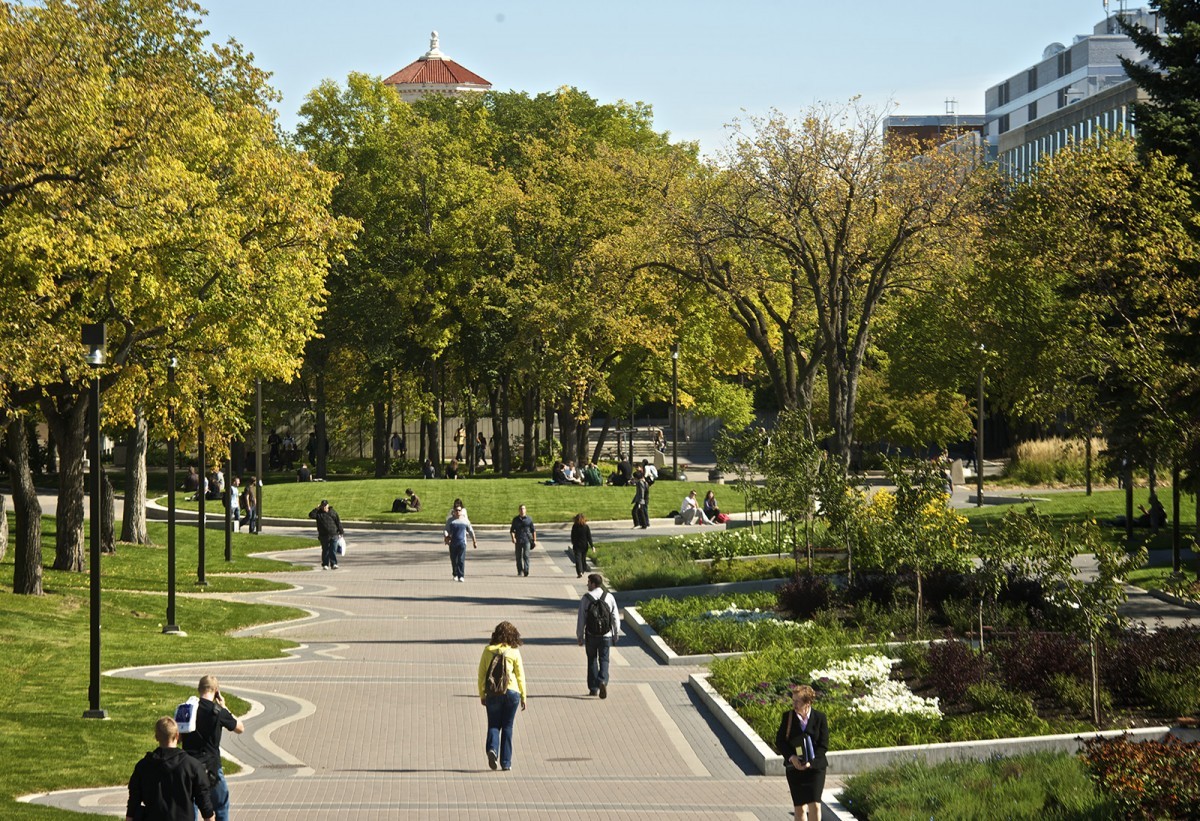 'This anniversary continues to be a meaningful time for our university'
September 7, 2017 —
The following is a message from University of Manitoba President and Vice-Chancellor David T. Barnard:
Tansi, welcome to the University of Manitoba. This is exactly where you're meant to be.
As we welcome the beginning of the fall term, we consider the significance of it being our 140th academic year. This anniversary continues to be a meaningful time for our university, as we reflect on who we are and how we shape the world around us. I believe we are more aware than ever that at the heart of our many successes is a community of people—diverse people who are empowered to thrive in a culture of respect.
We see a great deal of turmoil in the world today. In our own country, we continue to witness examples of closed-mindedness and fear. At the University of Manitoba, we proudly celebrate a diversity of views, religions, races, sexual orientations. We strive to embody the Cree word, Neechiwaken, which has been explained to me as friends walking together down a path. This word, this idea, can inspire us as we seek to learn from one another, recognizing the value of each community member's experiences.
To our more than 29,000 new and returning students, I encourage you to think of yourselves as stepping into an enormously significant opportunity, recognizing that with the privilege of education comes responsibility. I stepped onto the campus where I studied 48 years ago. My generation was concerned with human rights, equality, and the war in Vietnam. Your generation faces challenges too; simply look at today's news. Embrace this experience, because it will prepare you to face those challenges—to be informed and critical citizens who know and defend your values while respecting others'.
Our university community includes some of the world's best minds: researchers, educators, committed faculty and staff who have chosen the University of Manitoba as a place to share their knowledge and advance ideas. Together, we are achieving our mission, vision and values, as outlined in our strategic plan, Taking Our Place. We are creating the conditions for our community's success, as demonstrated by the four-year collective agreement between the University of Manitoba and the University of Manitoba Faculty Association (UMFA).
Together we deliver the core functions of this university: learning, discovery and engagement. Our work supports the transformation of tens of thousands of students, and ultimately of this province, our nation and the world.
We see this in the stories of our remarkable alumni community—140,000 in 137 countries across the globe. Among our graduates are Nobel laureates, volunteers in developing countries, professional athletes, entrepreneurs—men and women who are developing vaccines, human rights legislation, sustainable water systems and life-changing technology.
Next week (Sept. 11-17) is Homecoming 2017, a celebratory week when we welcome alumni from around the world back to our campuses to reflect and reconnect. Our faculty and staff have planned many opportunities to come together and we invite you to participate. All are welcome.
As we come together for Homecoming and for another fall semester, I ask us all to reflect on the immense value of the community this university creates. Each of us has the opportunity here to foster connections with people from many fields of interest and cultural backgrounds. Each of us can learn from one another—not just as teacher and student or mentor and mentee, but as Neechiwaken, friends walking together down a path.
Miigwetch.