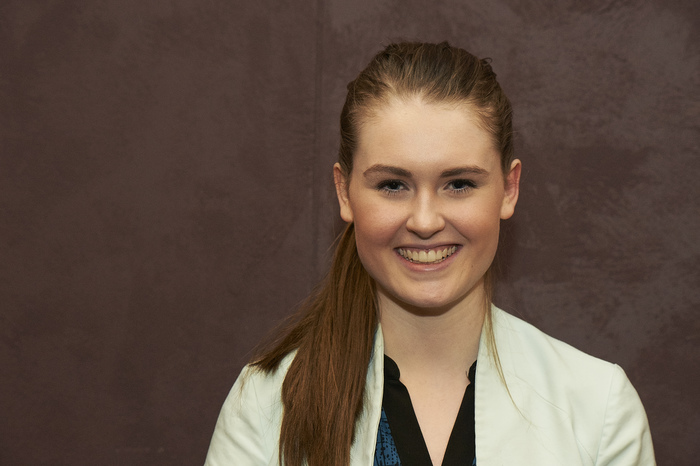 Thinking more about making a difference in the world
'University is about increasing your knowledge base'
June 8, 2018 —
Indigo Adam-Grant, from the Asper School of Business, is graduating today with a double major in marketing and entrepreneurship. She says participating in co-op programs has made the most impact on her life and on her time at the U of M, allowing her to explore three distinct career paths including sales, data analysis, and marketing at various organizations.
"Gaining this real life experience has not only made me more valuable to a business, it also improved my scholarship and allowed me to make connections with business people, something that will be valuable when I graduate," she explains.
Adam-Grant admits, however, that she wasn't always at the top of her class. In fact, she had only C grades following her midterms during her first year. But increasing her focus and determination, plus understanding that her goals required more intensive studies, she worked hard to turn those grades around.
She says: "Your learned skills through University classes are directly correlated to the amount of work that you put in. University is not only just about receiving a degree; it's also about increasing your knowledge base, broadening your world-view, making connections with peers and professors, and increasing your skills relevant to your future employment."
While taking courses at the Asper School of Business, Adam-Grant had opportunities to travel to business competitions across Canada. Through them, she notes she was able to meet other passionate undergraduate and graduate students with fantastic business plans, inspiring her to "think bigger" about the difference she can make in the world.
"As an upcoming business professional, I strive to be an innovator in the field of sustainability marketing, to not only generate profits, but also to leave a positive mark on the planet," she says. "Also, as a member of the Collegiate Entrepreneurship Organization council, I strive to aid entrepreneurs in their own pursuit of innovation."