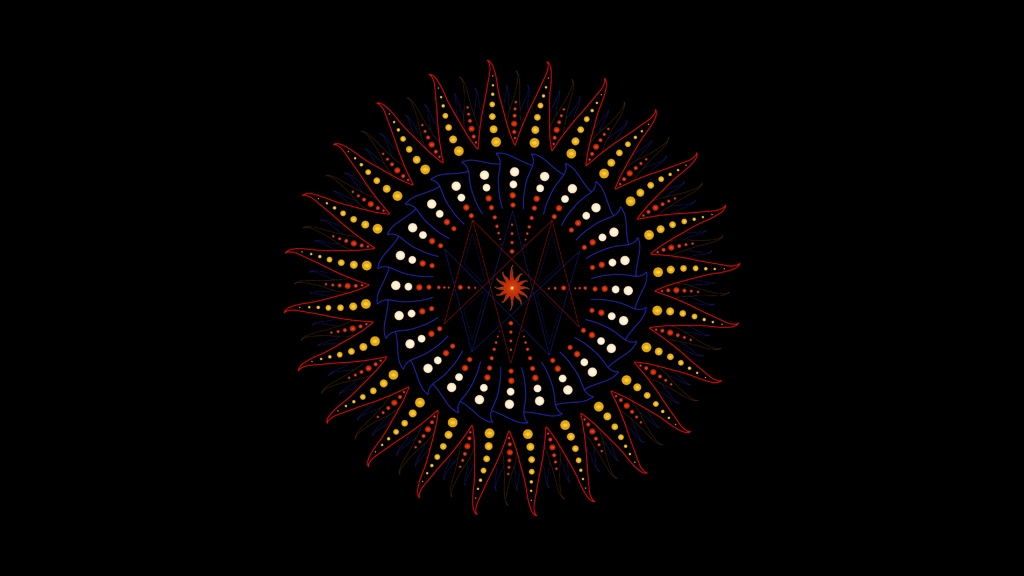 The Zeitgeist holiday reading list
December 28, 2014 —
Author and Faculty of Architecture instructor in environmental design Rob Kovitz couldn't oblige us with a Top 5 Books of 2014 list because, as he says, "I'm pretty sure I didn't read a single book published in 2014, which is not unusual for me." Instead, for your holiday reading pleasure, Kovitz suggested a few of his favourites that might embody the Spirit of the Age.
"I often have students from my University One cultural history courses (EVDS1660/1670: History of Culture, Ideas and Environment 1+2) ask for recommendations of books for holiday or summer reading or generally for further enjoyment after the course is over — so here's a few of my favourite fiction recommendations for students in particular, that mostly have the common traits of being enjoyable page-turners that are also intelligent and literary and strongly embody the contemporary zeitgeist."
Kovitz is the author of several books, including the unique and spectacular eight-volume novel, Ice Fishing in Gimli, and most recently, According to Plan, a funny, disquieting and thought-provoking exploration of the human obsession with making plans.
Mark Z. Danielewski, House of Leaves (2000)
A remarkable debut novel, this is a postmodern gothic horror haunted-house metafiction with a particularly architectural emphasis (my cultural history course is a University One prerequisite for applying to the Faculty of Architecture, though anyone is welcome to take it). Innovative use of various postmodern storytelling techniques (eg, multiple untrustworthy narrators, formal innovations with typography and page-layout, etc.) combined with a strong narrative drive (a relatively rare combination).
Umberto Eco, Foucault's Pendulum (1998)
Eco is an uber-respected Italian professor of semiotics or something like that who is also, among many other things, a novelist (The Name of the Rose was his big best-seller). Many of his novels are frankly tedious and overly-self conscious in their erudition, but Foucault's Pendulum is so not. This is a mystery thriller about secret conspiracies that may or may not be invented or real and how ultimately there may be no distinction, and manages to range over much of Western intellectual history without being dry for even one page. This book is in some ways what Dan Brown was trying for with The Da Vinci Code, but with complex characters, suspenseful plotting, intellectual rigor, and writing that doesn't suck.
Don DeLillo, White Noise (1985)
The campus novel is a genre itself, and this is perhaps the great campus novel of our time (the main character is a professor of Hitler Studies who can't speak German), but it also transcends the campus to capture many key aspects of the larger zeitgeist, eg, Airborne Toxic Event, anyone? And eerily presciently, since many of these aspects were just glimmers on the horizon in 1985 (which reminds me of Terri Gilliam's film Brazil, from the same year as White Noise and which I show in my course, which is also eerily prescient about our early 21st century zeitgeist). If you haven't read Delillo yet, this is a good start. And if you haven't read DeLillo yet, you haven't read the best novelist alive.
Todd Wiggins, Zeitgeist (1996)
A totally engaging novel about a group of young people on an apocalyptic road trip through the zeitgeist. Also a strong narrative drive to this debut novel by a writer who so far has not written a follow-up. I don't know why that is but I think there's a kind of tragedy about that, an indication that increasingly in the zeitgeist of our contemporary culture, such a talented writer could produce a book like this and have little encouragement or reason to write another. This book is not that well-known and currently out-of-print but it's worth tracking down.
Steven Hall, The Raw Shark Texts (2007)
In some ways this book reminds me of Danielewski's House of Leaves. Another debut novel (hmm, interesting … ), also formally inventive and narratively gripping, this book is about reading and media and identity and the zeitgeist. Shares a certain resemblance to the Christopher Nolan film Memento since the main character in both works suffers from a radical loss of memory and identity, but this book is much more interesting in the way it handles that premise and in many other ways.
And 3 Bonus Non-Fiction Recommendations
David Graeber, Debt: The First 5,000 Years (2011)
Debt is something that most university students are familiar with, not to mention most other adults as well. But issues around student debt and debt generally are increasingly becoming an interesting and contentious political and social issue, closely related to other important and problematic issues of the university and more generally of the economic, political and social issues of our time. This fiercely intelligent cultural history of debt by an anarchist anthropologist will change the way you think about debt and many things connected with it. Also recommended: Graeber's essay "On the Phenomenon of Bullshit Jobs," available online.
Greil Marcus, Lipstick Traces: A Secret History of the 20th Century (1989)
You've never read a history book like this. Marcus is the DeLillo of music criticism/history, and this book is an original and remarkable exploration of various unexpected links between punk music and earlier modernist art and intellectual history (eg, Situationists, Dada …). Also has a punk/Dada quality of its own.
Jeanette Winterson, Art Objects: Essays on Ecstasy and Effrontery (1995)
Winterson is both a novelist and essayist, and the intelligence and spirit of this book of essays about art is well captured in the title (note the pun in the use of the word "Objects"). For the non-artist or those without much art experience, a terrific introduction to thinking about what art is and what it's for and how to think about it and appreciate it in a different way than the prevalent Oprah-style of art appreciation. All with a total, refreshing absence of academic art jargon (the other prevalent style of art appreciation). And for artists or those with a lot of art experience, among other things it is a reminder that art can be written about this way, with intelligence and clarity and ecstasy and effrontery.
Rob Kovitz is an instructor in the Faculty of Architecture and the author of several books, including Ice Fishing in Gimli, and most recently, According to Plan.