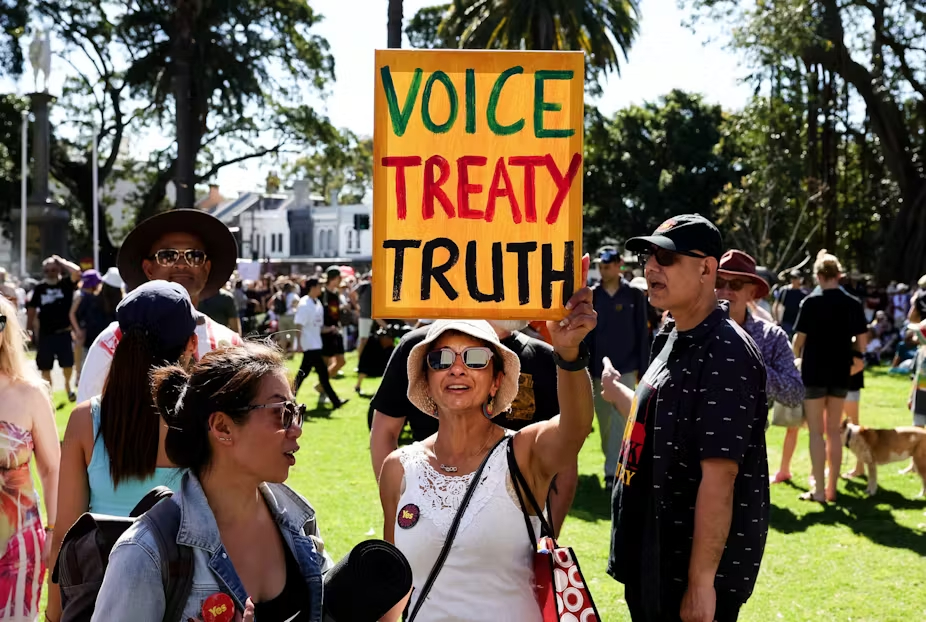 The Voice: why Australia is holding a referendum on First Nations representation to government – podcast
October 5, 2023 —
The following article featuring Kiera Ladner, Distingished Professor & Canada Researc Chair, Political Studies, University of Manitoba, was published online on The Conversation.
Australia goes to the polls on October 14 in a referendum on whether to enshrine an Indigenous advisory body, known as the Voice to Parliament, into the country's constitution.
In this episode of The Conversation Weekly podcast, a political theorist from the Torres Strait Islands, an archipelago between Australia and Papua New Guinea, explains the background to the Voice and the arguments for and against it. Plus, we hear a view from Canada on how the Voice proposal compares with Indigenous systems of representation elsewhere in the world.
Calls for a representative voice for Indigenous people emerged as a priority from a series of consultations over the past decade, culminating in the Uluru Statement from the Heart in 2017.
In March 2023, Prime Minister Anthony Albanese announced Australia would hold a referendum on whether to establish a new advisory body for Aboriginal and Torres Strait Islander people to parliament and the executive government.
If the "yes" vote is successful, the government has agreed to a set of design principles on how to set up the representative body, explains Sana Nakata, a political theorist at James Cook University in Australia, who is from the Torres Strait Islands. "Aboriginal and Torres Strait Islander communities themselves will be in charge of determining the process by which their representatives are selected and who those representatives are," says Nakata.
In early October, the "no" vote was ahead in the polls despite some strengthening support for the "yes" camp.
"There have been really interesting arguments against the Voice across the political spectrum," explains Nakata. Some on the left, and some First Nations communities, argue the priority should be to establish treaties for First Nations people in Australia, rather than a Voice to Parliament. "On the other side of the political spectrum, we have arguments against the Voice really on the idea that [it] goes too far," she says.
The Voice referendum is being watched with interest in countries such as Canada, which has a long history of Indigenous treaty-making, but no equivalent representative body such as the Voice. Kiera Ladner, an expert in Indigenous politics at the University of Manitoba who has conducted research in Australia, says she's "always amazed" that "there's no treaty" in Australia for First Nations people.
Listen to the full episode to hear more about the Voice referendum, and how it's being viewed from Canada, on The Conversation Weekly podcast.