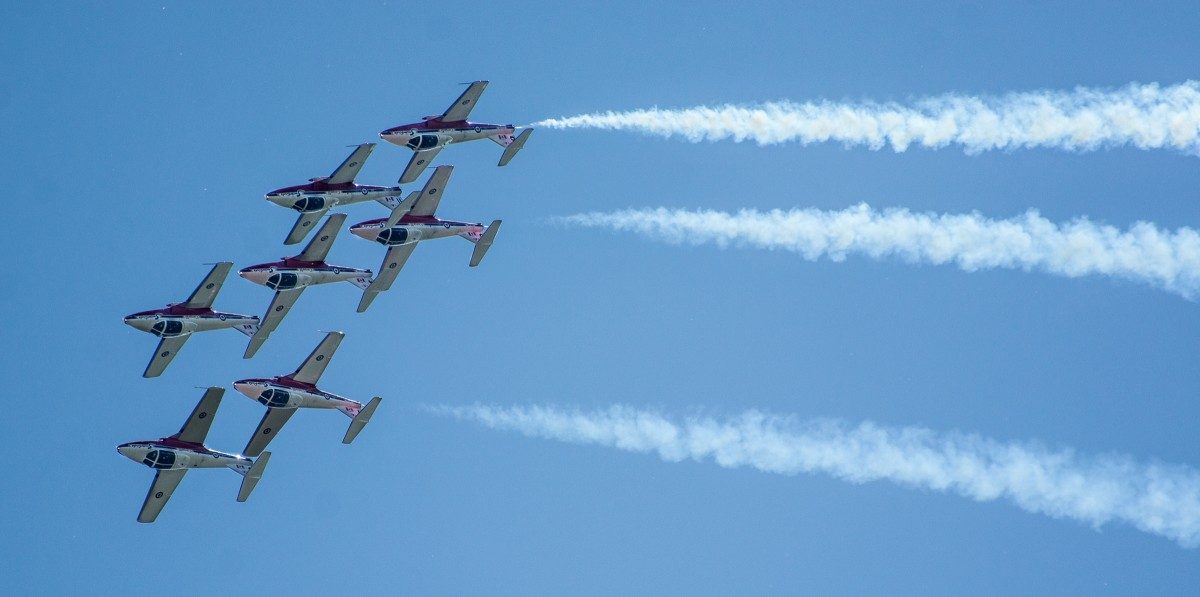 The Right Stuff
Asper MBA industry projects spotlight skills and leadership with real-world results
August 18, 2017 —
For MBA graduates hoping to get hired in today's competitive job market, success has less to do with who you know—or even what you know—than with showing the world what you can do. Employers need to know that today's MBAs can start getting results on day one. A track record of real-world experience can be critical to helping a career take off.
But building that track record while earning a degree is no easy feat, which is why the Asper MBA program has been offering students the option of pursuing projects with real-world clients in industry.
"These industry projects are an ideal opportunity for MBAs to demonstrate the results they can achieve with the skills and knowledge they've gained in the classroom," says Judy Mathieson. As the Asper MBA Executive in Residence (External Projects), Mathieson acts as a bridge between students looking for a real-world management project to sink their teeth into, and businesses and organizations seeking the kind of expertise MBAs have to offer.
"The project has to be useful for both our students and our partners," she says. "My role is make sure the project deliverables are gradable while serving everyone's needs. Given that we're dealing with real-world projects and clients, this sometimes involves some flexibility."
The projects she's lined up over the past several years have run the gamut, from program effectiveness studies for clients in health care, to environmental scans for companies looking to expand into new markets. Clients range from small to large organizations in both the for-profit and not-for-profit sectors.
According to Mathieson, the basis of every project is simple: "Our MBAs get a really good understanding of the industry they're serving and apply recommendations to help their client achieve their goals."
A Great Fit
Because the workload is greater and the stakes are higher, students have to apply to Mathieson before they're approved to participate. "I interview them to ensure they understand the intensity of the commitment they're making. They need to have demonstrated a high degree of professionalism plus outstanding written and verbal communication skills."
Often, she says, it's the students who bring ideas for projects to her.
Students like David Thiele, who proposed a project with the Manitoba Air Show in 2016. Thiele is Director of Defense Engineering at StandardAero and Commanding Officer at the Brandon Cadet Flying Site. The idea for the project grew out of his conversations with the fledgling air show's executive director, Jill Oakes, a fellow pilot. Together, they proposed to Mathieson a set of deliverables that would help bring to life Manitoba's first airshow in over 25 years—in just under seven months.
"We were a passionate, enthusiastic team of volunteers trying to build this airshow from nothing," says Oakes, a professor of environment and geography at the U of M. "Apart from one or two consultants, none of us had done anything like this before. We weren't even sure at that point what positions needed to be created—we just knew we needed someone to manage some aspects of the show."
That need quickly grew from one to two students. Soon, another Asper MBA student, Nadya Baspaly, signed on.
"I was drawn to the project because of past work in and with the military and fundraising," she says. "It seemed like a great fit."
They began work with the air show's planning committee in January 2016. The air show was scheduled to take place in July.
Learning on the Fly
"Dave and Nadya came to our executive meetings and just listened at first, then started shaping their roles based on where they felt we needed the most help," says Oakes. "From there, they really led the way."
"Seven months didn't give us a lot of time for strategic planning," says Dave. "We simply got on board and started doing."
For him, that meant tackling some of the operational challenges of planning and pulling off an air show from scratch. "I researched other airshows and helped develop ticket and sponsorship packages. From there I created a project management timeline for the team to follow."
He even had a chance to put the skills he'd learned in his MBA course on negotiation into practice while lining up the air show's ATM vendor. He also compiled a handbook with guidelines for running future airshows.
Nadya helped Dave on the operations side and eventually took over sponsorships, ticketing, and some of the event's media relations. She helped manage the show's finances. She estimates she put in 360 hours to the project over seven months—far more than she'd anticipated when signing up—but what she gained from the experience made the extra commitment worth it. "I was assigned basic project management, but they ended up needing so much more that I was invited to take on a director's role on the air show board."
What surprised her most about the experience was the attitude of her coworkers towards her.
"A lot of people came to me with problems I didn't have answers to. People seemed to think that because I had an MBA, I would work it out. And I discovered that I always could."
Jill Oakes says she was utterly impressed by the work done by Nadya and Dave. "The training they get in their MBA is absolutely amazing. To bring all those management skills to the job— they weren't students to us, they were full-out professionals. They knew how to listen, and how to ask the right questions. Whenever they assumed a task, they nailed it every time. They impressed everyone at the table—and we're talking experts in several fields, including meteorology, aviation, development. This was a huge project—I'd say four to five PhDs worth of work. They were amazing to manage all that while finishing their degrees."
Full Throttle
Dave and Nadya's hard work paid off in a show that exceeded almost every expectation. In spite of torrential rains, unexpected highway construction and traffic congestion on the way to the site in Portage la Prairie, the event raised over $100,000 for charity and sold 19,000 tickets.
"None of us had much experience managing such a large event affecting a large number of people and a significant amount of cash flow," says Dave. For him, the most valuable takeaways from the project were learning how to manage a project that has already begun, and knowing when to step back and reassess strategy.
Nadya, who graduated with her MBA in 2016 and now works on the management and financial analysis team for Starbucks in Ottawa, says the experience has helped her manage cross-functional teams effectively. "I'm a more patient leader. I'm not afraid to ask questions."
It also taught her the value of finding perspective in times of stress and chaos. "I remember one morning I was driving out across the airfield. The jets were all lined up, the sun was rising, the grass was sparkling with dew, and I thought, 'Not every student gets to experience a moment as great as this.'"