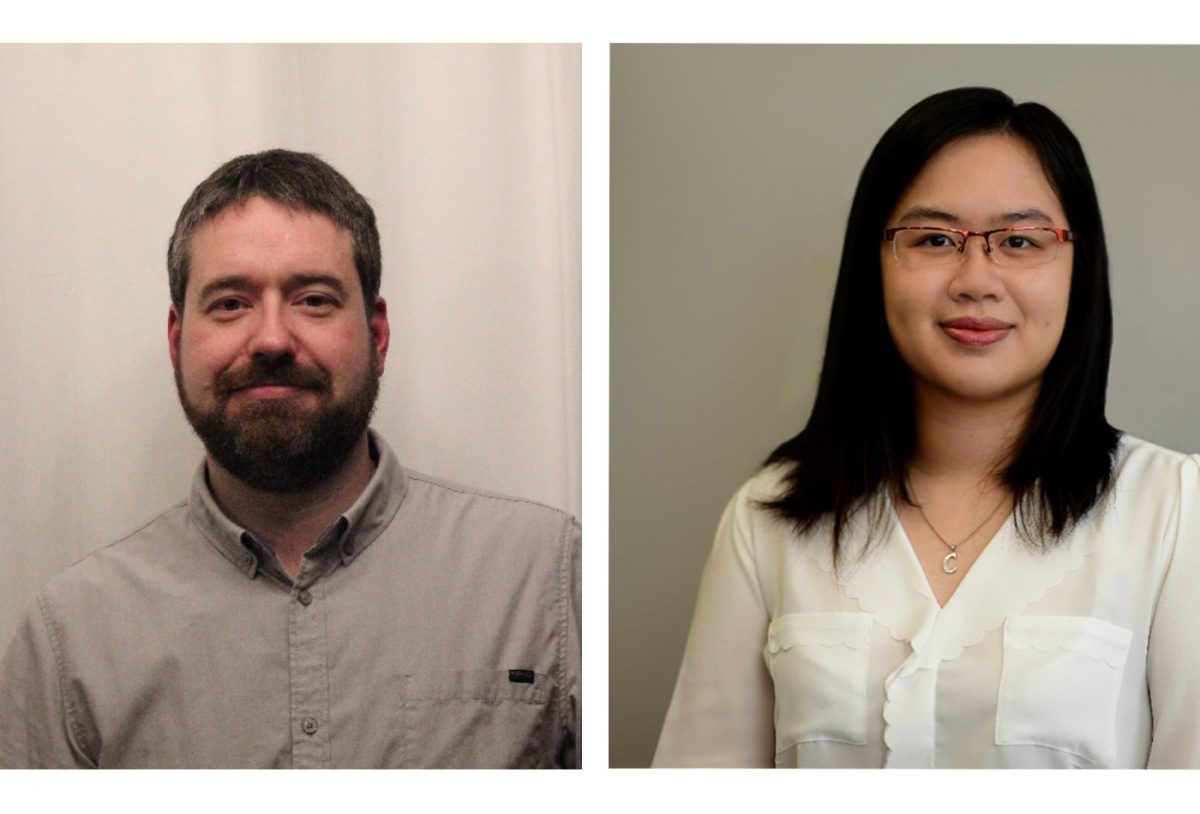 The Power of Civic Engagement
Thought Leaders Kevin Chief and Lisa Kassenaar share insights on how youth can help ensure a strong democracy
December 11, 2020 —
University of Manitoba students had a unique opportunity to learn about civic engagement, the role of the media, and leadership at this year's first James W. Burns Leadership Institute Critical Issues event, Who are you in the democracy?, held virtually on December 2.
The panel event featured Kevin Chief, Principal of Chief Partnerships Manitoba Incorporated and former MLA for Point Douglas and provincial minister, and Lisa Kassenaar [BComm(Hons)/88], New York-based senior editor at Voice of America and co-founder of Bloomberg News's global women's project.
Prof Suzanne Gagnon, Canada Life Chair in Leadership Education and Director of the James W. Burns Leadership Institute, hosted and moderated the event.
With considerable public sector and community experience, Chief spoke about the importance of young people getting involved in our democracy, including between elections, to ensure that the issues they care about receive attention. He also spoke about the media's role.
Opening with a powerful story of his uncle, a Sixties Scoop survivor who also experienced homelessness and was not permitted to vote, Chief highlighted how the media can bring recognition to the injustice in such situations. Showing the attendees a Winnipeg Free Press article about his uncle, he called on the students to be active participants themselves and to advocate for others:
"If the media did not take the time to remind us that there are people like my uncle, those people would be invisible. (The WFP article) helps remind us that in every democracy, a basic human right is the right to vote. This story did not just strengthen (my uncle's) voice, it strengthened the voices of advocates who are trying to honour human rights for all of us."
Asper alumna Lisa Kassenaar [BComm(Hons)/88], joining the event from her location in Manhattan, provided a unique perspective from her experience as a senior writer and editor. With an extensive background in covering global women's news, Kassenaar expressed the importance of media literacy to the 40 students present – all from a range of faculties.
"You are not powerless in this situation; it's important to recognize your leverage," she told the attendees. "Everyone in our democracy has the responsibility to question the sources of news, and pay attention to where they are receiving their information."
David Pinette, a Red River College student and member of the UM's President's Student Leadership Program in Manitoba, reflected after the session:
"My largest takeaway is the call to action. It's not enough to just vote every 5 years, as a leader there must be more involvement in the process that directs the course of our country/ province/ city."
"What we heard is: Find your cause. That will mean different things for different people, as everyone has different skills. Some people should be getting involved in a political group, others should join a lobby group they are passionate about, for example: Environmental Protection. And the method that tugged at me the strongest: journalism. Who is writing what we are reading, where are we reading it, and what is their slant on the topics at hand?"
Cassie Dong, a UM masters student in Peace and Conflict Studies, said she was inspired to hear the panelists note that while Canada is by no means immune from fake news, "the news companies want to hear from young people. And perhaps there are ways to build a better relationship between the news and young people to strengthen digital literacy."
Dr. Christopher Adams, Rector of St. Paul's College and Adjunct Professor of Political Studies brought closing remarks and thanks to the panelists. He echoed one of the main themes he had heard: "Quoting Hannah Arendt, democracy creates visibility for the invisible among us."
The Critical Issues Speaker Series offered by the James W. Burns Leadership Institute has been developed to enrich the student learning experience by connecting them with active and impactful leaders in the community. Open to all UM students and interested students of other post-secondary schools in Manitoba, the virtual series will be hosting more events into the 2021 academic year.
Watch for announcements from the James W. Burns Leadership Institute with more information about upcoming speaker series events presented virtually to students from all faculties and disciplines.