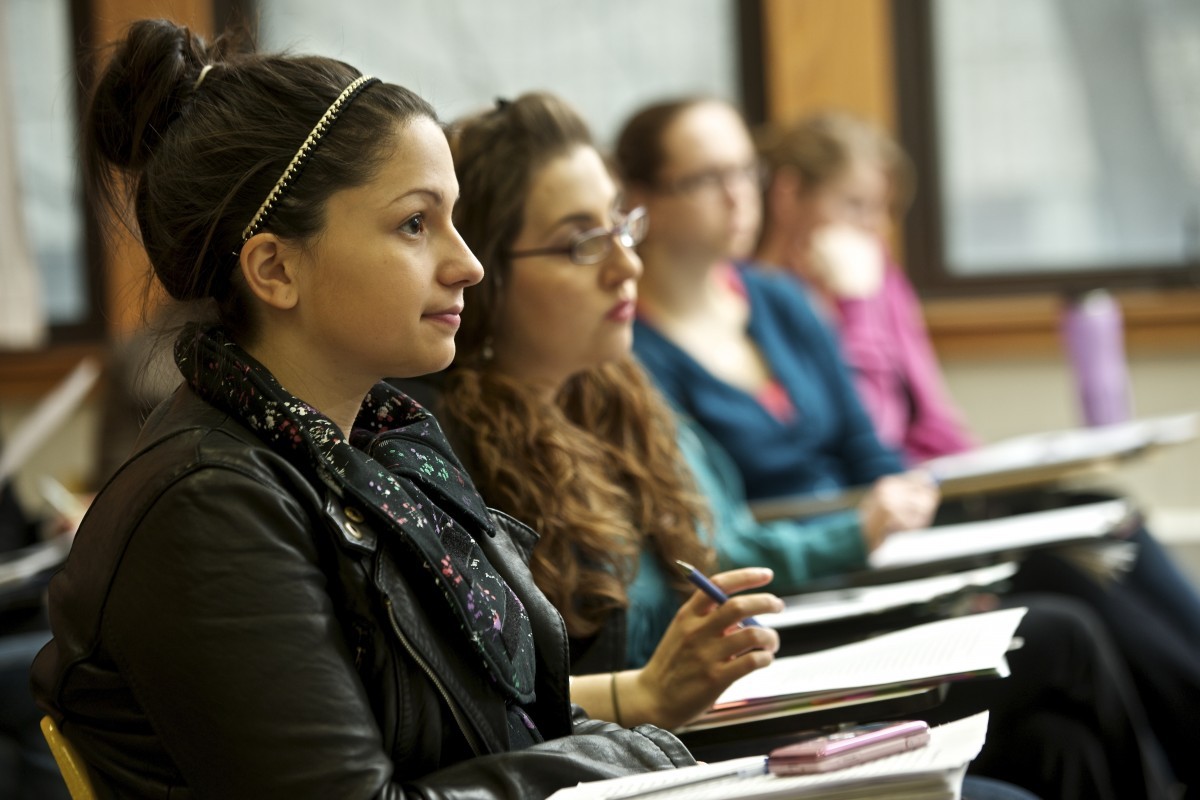 The must-do online course and other insights for teachers
Q&A with the Flexible Learning lead at UM
May 14, 2020 —
Before the pandemic, they were seeing a lot of growth and excitement for their offerings across UM's campuses, so the Centre for the Advancement of Teaching and Learning at the University of Manitoba was thrilled. And now?
"It's exploded. I don't know where you go from 'busy and growing', but that's where we've gone. We've seen explosive growth and it's exciting to see, and obviously a challenge to meet because the needs of the faculty are hugely important," says Jonathan Kennedy, Team Lead—Flexible Learning at the Centre.
"We just made it through a daunting challenge of wrapping up the winter term after suddenly shifting to an online format and we've heard lots of stories of faculty helping each other out," he says. "Wrapping up the term was a monumental feat, and then consider that we just came out of exams and I think we had in the realm of 50,000 exams happen online. And that's the first time the university has ever run online exams to that scale, or in truth, really final exams online. That was totally novel."
The Centre has been helping UM educators navigate the labyrinth coronavirus has built. Indeed, the Centre is Manitoba's leading expert in helping create outstanding teaching and learning environments—wherever they may be­­­—and Kennedy shares many of the Centre's resources with Manitoba's other post-secondary institutes through the Manitoba Flexible Learning Hub, of which he is currently the chair.
The Centre officially launched on May 15, 2013, as a revamped version of its predecessor, University Teaching Services. It was created to meet the demands of the modern teaching and learning era, and it has been rising to meet its biggest challenge yet.
UM Today: Considering there was surge of people seeking the Centre's help, are you at capacity for helping or is the door still open to instructors looking for support?
Jonathan Kennedy: The door is open. We've had to modify some of our support structures, obviously, and the whole Center has kind of retooled itself to support online course development. We just built a large number of supports for faculties and instructors to use over the next month to help them develop their upcoming courses for the summer term.
If you could recommend one must-do course to a faculty member, what would it be?
I would say the teaching online course is the must have. It's a three-hour-long asynchronous course, so the instructor can step in and out to suit their schedule; they don't have to do it all in one go. And it provides a wealth of information and experiences, and gives takeaways that are going to make any instructor feel a bit more comfortable about how they're going to engage online in those upcoming summer term courses.
This course is fundamental, offering a great framework for how to approach and address the challenges of teaching online—how to build a trusting learning environment, which is crucial. And this course was built in concert with the Manitoba Flexible Learning Hub, so we didn't just keep it here: it's been made available to all post-secondary institutes in Manitoba.
What are some myths you've heard about online teaching?
I would say one of the biggest myths that we hear is that it's easier to teach online than face-to-face. It's one we hear frequently. But I think, as more teachers begin engaging with online instruction, this myth is starting to be dispelled because it's not easier or harder to teach online than face-to-face. I would say that to teach an engaging, active online course is the same challenge as teaching an engaging, active face-to-face course.
There's also this myth, or assumption, that students are inherent pros at using technology because they've grown up with computers and cellphones and whatnot. But the reality is that they may be very good at Twitter or TikTok or using new apps on their phone, but just like everyone else, they need to learn how to use new technological tools. They need to learn platforms, like Cisco WebEx. And not only how to use them, but they need to learn how their instructors want them used and what the expectations are. So it's crucial to give students opportunities to learn these tools before the high-stakes final assignments and exams take place.
What about concerns of cheating? How do you make a course succeed in this regard?
One of my colleagues, Dr. Brenda Stoesz, has done some research in this area, and I was chatting with her about this and she'd mentioned that in fact the incidence of cheating online during exams is not as high as we might believe, and in some cases, can be lower. It's mediated quite heavily by building trust between the student and the instructor. So, it puts a lot of weight on the instructor to really build an engaging, trustful, online learning environment, and not solely focus on, you know, how we can lock down the assessment super tight. Certainly there are tools that we use to do that, but really, the people who are making the learning experience robust and honest and rich with integrity are those faculty members who are building that trusting experience with students in the online classroom and rates of dishonesty will fall accordingly.
Our profs are pros at building trust in their face-to-face classrooms, so, when they bring this talent to online classrooms, they will have great success. Their main focus shouldn't be on how to use a thousand different technological tools, or how they're going to do X, Y and Z. If they can be guided by making a safe space for students to learn and collaborate together, then they'll have a great online course and a great experience for their learners.