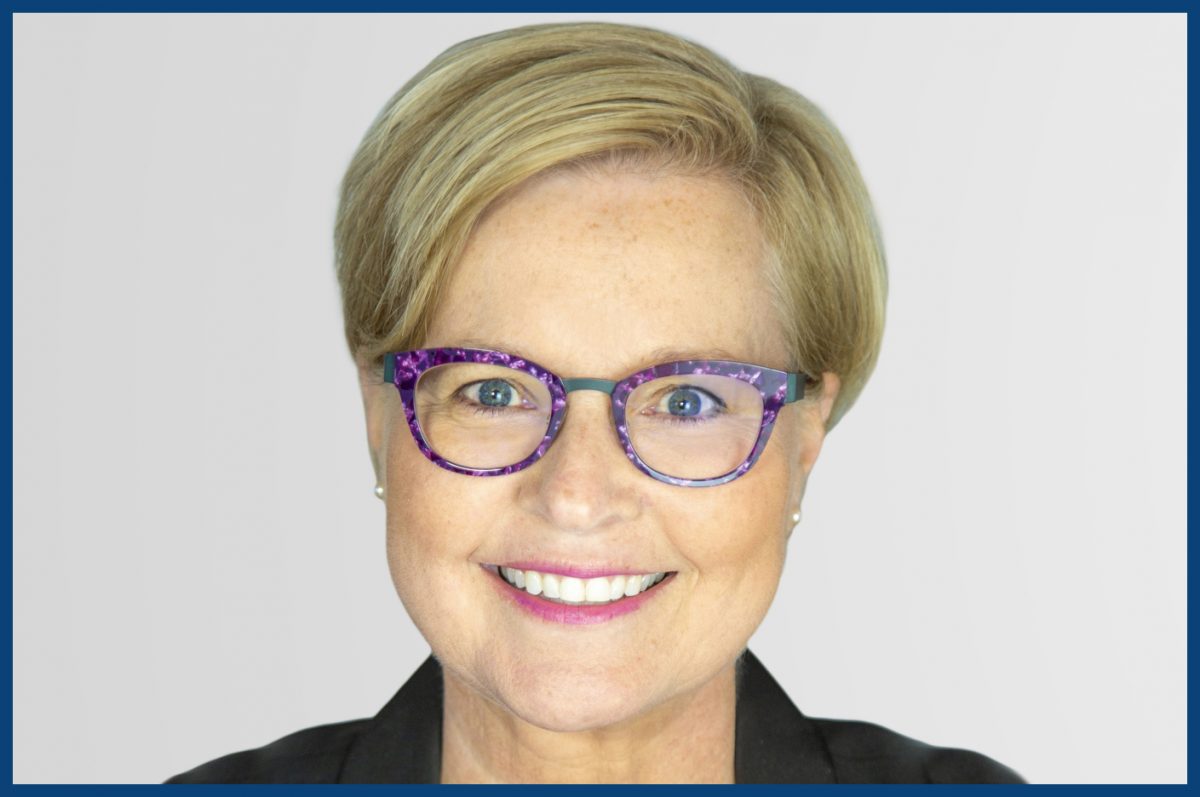 The LGBT Purge in Canada: A Forgotten History with Michelle Douglas
James W. Burns Leadership Speaker Series welcomes prominent LGBT2Q+ activist
October 6, 2021 —
The James W. Burns Leadership Institute at the Asper School of Business welcomes Michelle Douglas, human rights activist and survivor of the Canadian military "LGBT Purge" in the 1980s, for a discussion on what it means to make your voice heard and enact change through active engagement. The event kicks off the 2021-22 season of the Institute's series Leadership for Our Times: The Critical Issues Series.
The event will take place virtually on Wednesday, October 20 at 5pm. All UM students, alumni and community members are invited to attend. Through a fireside chat, Douglas will speak about leadership and the courage required to advocate for equality for the LGBT2Q+ community in a conservative military climate.
Dr. Suzanne Gagnon, Director of the James W. Burns Leadership Institute, Canada Life Chair and an Associate Dean in the Asper School, will moderate the event as Douglas takes us through her decades-long commitment to volunteerism and activism.
"The James W. Burns Leadership Institute is proud to host Michelle Douglas, a leader whose outstanding accomplishments and commitment to LGBTQ2S+ rights inspire us to create a better future. We look forward to this opportunity for Michelle to engage with students and the community from across the University of Manitoba," said Gagnon.
More about Michelle Douglas:
Douglas served as an officer in the Canadian Armed Forces from 1986 – 1989. Despite a distinguished service record, she was honourably discharged after being deemed "Not Advantageously Employable Due to Homosexuality". Her landmark legal challenge in 1992 ended Canada's formalized discriminatory policy against LGBT members of the military.
After a 30-year career in public service, Douglas retired from the Canadian Department of Justice in 2019 where she held the position of Director of International Relations. In addition to her current position as Executive Director of the LGBT Purge Fund, Douglas is a member of the board of directors of the Michaëlle Jean Foundation. For her indefatigable advocacy work, Michelle was awarded the Queen Elizabeth II Diamond Jubilee Medal in 2012. Most recently, Maclean's Magazine named Michelle on their "The Power List" of 2021.
—
Visit the James W. Burns Leadership Institute web page to register for the October 20th event and for more information about upcoming leadership initiatives for students from all faculties and disciplines.