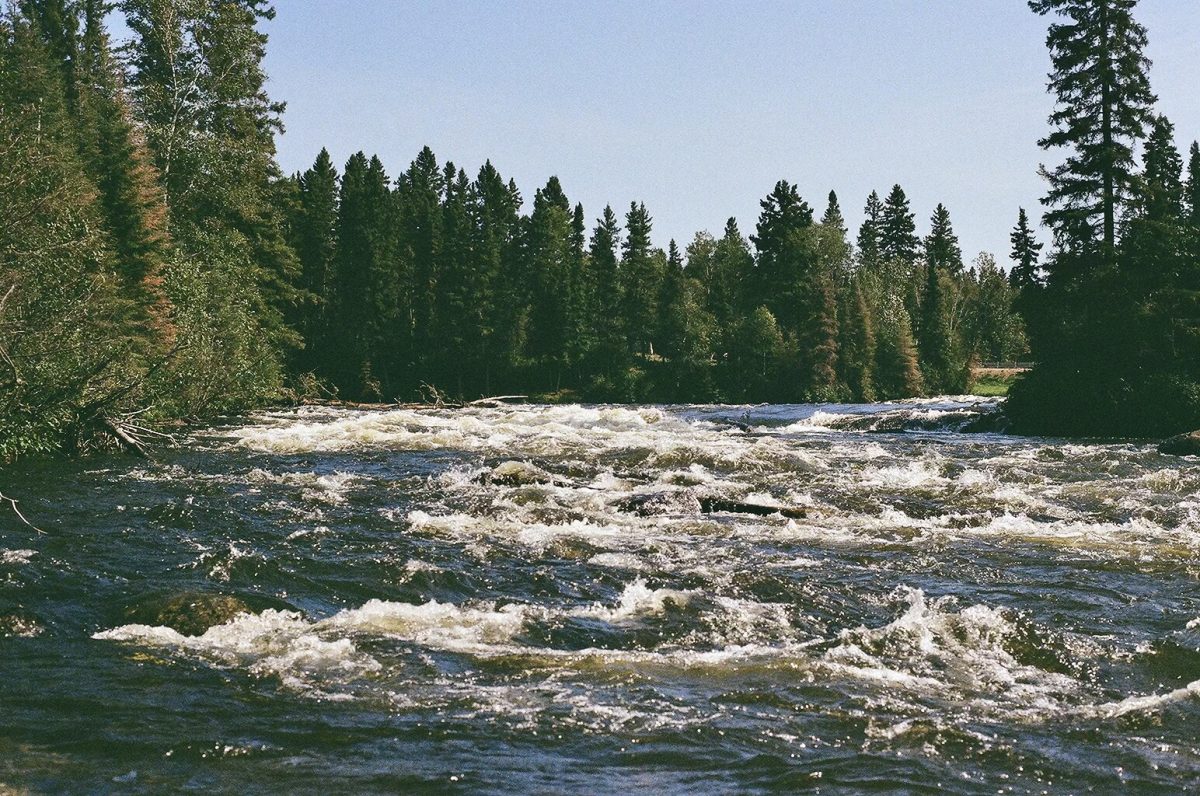 The Last Drop: Water Researchers Speaker Series
Hear from UM researchers about water sustainability research at the UM
September 13, 2022 —
If you have an interest in water sustainability issues including drinking water and sanitation, water governance, and international climate issues, this speaker series is for you! The UM was named the United Nations Academic Impact (UNAI) Hub for Sustainable Development Goal (SDG) 6: Clean Water and Sanitization, in 2018. Starting September 19th, the UM UNAI Hub will be hosting six virtual presentations from various UM researchers.
Why is water sustainability important to the UM?
Freshwater plays a fundamental role in maintaining the global biosphere, climate regulation, and carbon and nutrient cycling as well as in supporting thriving human communities. The impact of climate on freshwater in Canada is integral to understanding how to manage freshwater resources and ensure all Canadians have access to safe, affordable drinking water. Climate change is expected to cause increased frequency and severity of storms in North America leading to higher runoff, increased algae blooms, and more frequent flooding in the Canadian Plains.
The SDG 6 working group at the UM brings together established and emerging leaders who have a shared interest in freshwater health, and who work collaboratively with national and global partners to address the issues related to climate change impacts on freshwater systems at local, regional and national scales. Members include researchers from the Clayton H. Riddell Faculty of Environment, Earth and Resources, the Faculty of Agricultural and Food Sciences, Faculty of Arts, and Faculty of Science. Experience within the team includes leading researchers in Indigenous science, land use and management, soil and water conservation, remote sensing, hydrology, landscape ecology, wetland ecology, watershed processes, statistical techniques and cross-scale interactions of drivers of water quality parameters, human rights, and water policy and governance.
When to participate?
The speaker series will take place online form from 11a.m. – 12p.m. on the following dates:
September 26, 2022 | Register
Title: Ha Kus Téeyi ("Our Way"): Transforming water governance through Tagish and Tlingit water ways
Presenters: Nicole J. Wilson from the Clayton H. Riddell Faculty of Environment, Earth, and Resources, and Ghoóch Tlâ (Colleen) James from Carcross/Tagish First Nation
October 17, 2022 | Register
Title: Indigenous use of our waters for agriculture, travel and trade, and the impacts of colonialism
Presenter: Cary Miller
November 28, 2022 | Register
Title: Water: friend or foe? Examining the historical aquatic relationship of the Anishinabek at Lake St. Martin
Presenters: Myrle Ballard
January 23, 2023 | Register
Title: Microbes in the Aquatic Environment
Presenters: Miguel Uyaguari
February 13, 2023 | Register
Title: History in the water: water, colonialism, and human rights in 2023
Presenters: Adele Perry
March 20, 2023 | Register
Title: Pesticides in water and wastewater – A Prairie perspective
Presenters: Annemieke Farenhorst
Be sure to register for the events today!