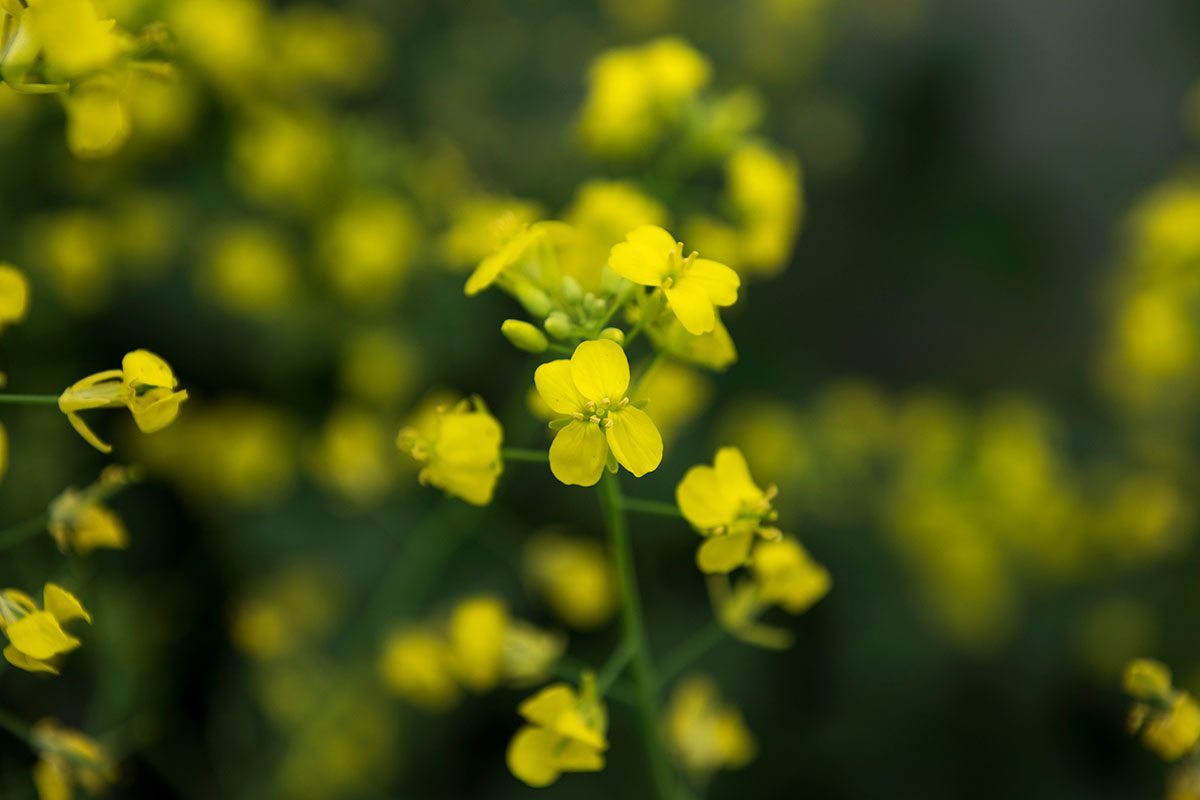 In search of another canola: How to capitalize on Canadian research
April 23, 2018 —
The following was written by Darren Fast, Director, Technology Transfer, University of Manitoba, and published by The Conversation on April 22, 2018.
There has been increasing interest in developing a strategy that takes advantage of Canada's research expertise to turn it into economic advantage for our country.
A great deal of research is undertaken at Canadian universities and colleges — more than $6 billion in total research expenditures were reported by the Association of University Technology Managers' Canadian Licensing Activity Survey in 2015.
We've had big success stories. Canola is a great example of how research at universities became an economic boon for the entire country; there is now about $26 billion annually in economic activity generated by canola.
But, historically, we've seen less Canadian research turned into domestic economic advantage compared to other developed countries.
Much of this Canadian research is fairly early-stage, and while there may be great potential, it has yet to be proven to work in the real world and is therefore considered high risk to potential partners.
Despite this, if the research is to be commercialized, it must be protected, as it's widely accepted that Intellectual Property (IP) protection is key to the creation of new high-growth companies and the jobs of the future.
To that end, the House of Commons recently released a report entitled Intellectual Property and Technology Transfer: Promoting Best Practices. The report has made clear that "Canada does not perform as well as it should" and we need to do more to capture value from our research.
According to the report:
Technology transfer is a highly collaborative and mutually beneficial process. It allows a) private firms to take advantage of academic expertise and publicly funded research; b) post-secondary institutions to generate revenues and disseminate new knowledge; and c) consumers to access new products and services.
The goals of technology transfer are to commercialize academic IP and build the innovative capacities of existing companies and entrepreneurs. In short, technology transfer captures the value of research in Canada.
Most universities have what are known as Technology Transfer Offices (TTO) that are responsible for identifying technologies with high commercial potential and finding the right partners to make those technologies available to the public.
Enhancing society
TTOs are supported through a combination of federal funding, royalties from inventions and other university funds. Their primary responsibility is to deliver on the unwritten social contract whereby society invests in the research, with the assumed expectation that this research will enhance Canadian society.
From the outside, it may appear that the process is slow and disconnected from corporate needs. And it's true, fulfilling the societal "contract" and optimizing the needs of all parties falls to the TTOs, and it's rarely simple.
Some of the challenges include:
Identifying IP: Researchers working on projects don't always recognize things of commercial value.
Technological readiness: Many of the ideas researchers present are largely conceptual or have been shown to work in the controlled environment of a laboratory or in model systems (e.g., rats or mice for cancer studies). To move these technologies to the market often takes years and millions of dollars; this is not something entered into lightly by companies that are focused on short-term earnings. Small and medium sized enterprises (SMEs) have an even harder time; it's often a distraction from their core business. The Centres of Excellence for Commercialization and Research (CECR) program, which invests $30 million a year to bridge the challenging gap between innovation and commercialization can sometimes assist with this process.
Protecting IP: Creating patent claims that can create a business advantage is key to capturing the value of a new technology. However, starting the patent process too early or too late can hinder good commercial exploitation. Experts at the TTO provide guidance in patent strategies that optimize these variables.
Costs: Most TTOs will pay for preliminary IP protection of an invention. These are not trivial costs and there is no guarantee that they will be recouped.
Finding the right partner: When a company is doing collaborative work with a researcher (highly encouraged), it's easy to partner with them. When the company is not local, TTOs and CECRs have to search the world to find the right group to acquire the technology and sometimes convince them to take a risk on a new technology. For those that are good standalone technologies, TTOs need to create startup companies. This requires management, capital and other resources that may or may not be available locally.
Publication and use rights: As universities are primarily about developing new technology and sharing knowledge, it's important for institutions to retain the rights to publication and future use in research. This can sometimes be a problem for companies with trade secrets.
Negotiating terms: Determining the value of IP is not a simple exercise, especially when the technology is at an early stage of development. In addition, the expectations of potential technology developers of different sizes (multinational company, large company, small company, start-up, etc.) are not necessarily aligned. TTOs need to understand the needs and business objectives of each potential technology developer to negotiate a "win-win" deal, all the while ensuring that the technology will mature within the right hands and get to market.
When a research institution licenses its technology to a company, there is usually a financial return only after the product is successful in the marketplace.
Collaborative research
The guiding principle always remains the "benefit to society."
Another way for Canadian companies to benefit from the expertise of academic institutions is through collaborative research. TTOs and CECRs, along with other groups, can help facilitate introductions and collaborations with researchers who can address corporate challenges.
These liaisons tend to be mutually beneficial and result in long-lasting relationships between institutions and companies. Companies can also mitigate the risks of adopting early-stage institutional technology through a number of federal government programs and various tax credits.
Canada has a strong and experienced community of TTOs, CECRs, and allied professionals who are working together to make it easier for Canadian companies to take advantage of the cutting-edge research being done at our institutions.
We encourage companies to reach out to their local post-secondary institution to see how our technologies, research, and ideas can help them become more competitive.
Research at the University of Manitoba is partially supported by funding from the Government of Canada Research Support Fund.