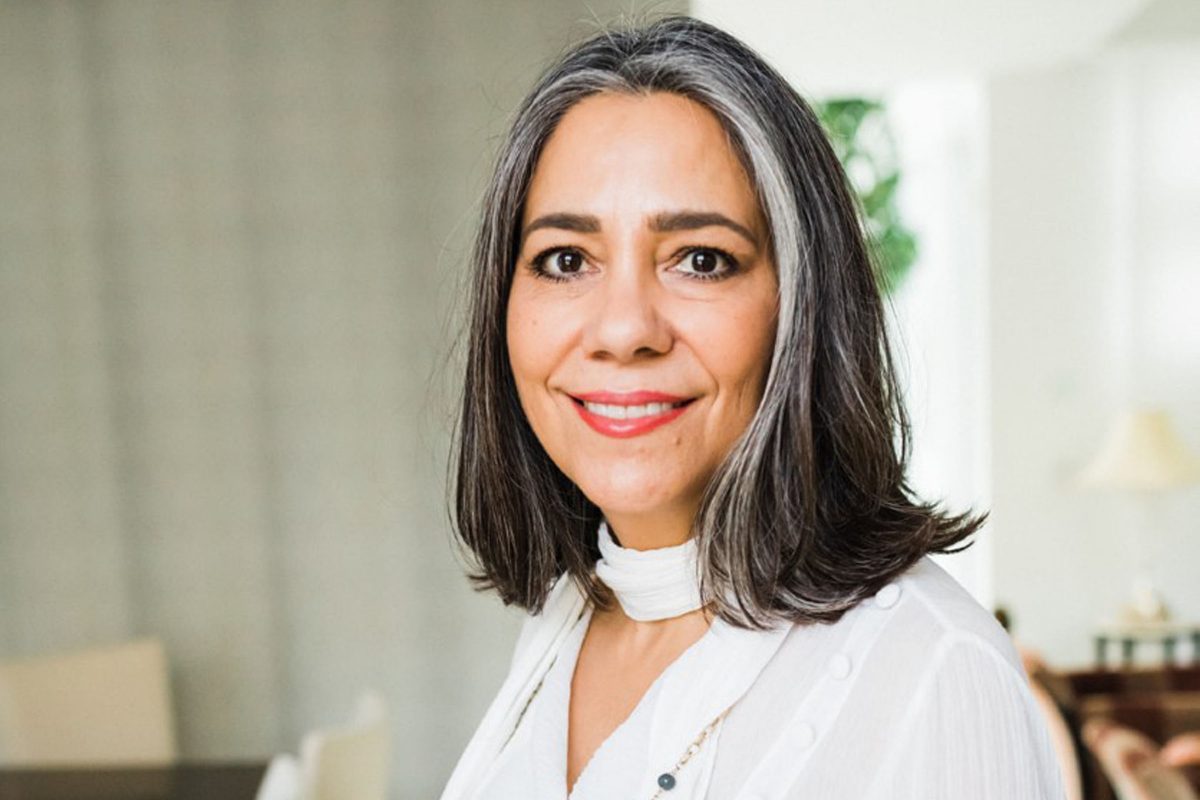 The business of reconciliation: Asper appoints new Executive-in-Residence
Asper School of Business welcomes Mary Jane Maillet Brownscombe as the inaugural Indigenous Business Relations Executive-in-Residence
March 31, 2021 —
Mary Jane Maillet Brownscombe [BComm(Hons)/88, MA/11] has a long-term relationship with the University of Manitoba. She first graduated with a Commerce degree in 1988 and went on to acquire a CA-CPA designation (1991). Her career took her back to the University for a five-year period in which she served as the Director of Strategic Planning and Resource Allocation (1999-2004). "At that time, the University was building its Indigenous inclusion platform, but it wasn't anything like it is today, in terms of advancing the conversation," she says.
Brownscombe will play a significant role in that conversation now that she is the first Indigenous Business Relations Executive in Residence at the Asper School of Business. She possesses a unique combination of education, business expertise, insight and experience that is essential to build a welcoming and respectful environment that values diversity and honours Indigenous traditions.
As a woman of Métis descent Mary Jane realized that she had a responsibility to advance success and inclusion for all Indigenous Peoples. However, like many Canadians, Mary Jane's understanding of the history of Indigenous People in a colonized Canada was limited. A believer in the value of post-secondary education, Brownscombe took a brief break from her career to do course work and then while working full-time as Indigenous Relations Executive with IBM Canada, she completed her M.A in Native Studies with the thesis Entrepreneurship: A Journey of Economic Self-Determination [2011]. Her thesis set out to demonstrate that Indigenous entrepreneurs can assert Indigenous values in capital markets and that Indigenous entrepreneurship is essential to social and economic well-being.
Brownscombe spent 10 years advancing Indigenous inclusion with IBM Canada before launching SHEanalytics, an enterprise that generates thought leadership to advance inclusion and success for Women and Indigenous Peoples. You may be familiar with SHEday, the thought leadership conference that she co-founded. Over the past five years, the annual event brought over 100 speakers and more than 5,000 delegates together to engage in discussions that advance inclusion for women in leadership. As Brownscombe notes, "Sharing an idea and taking action on it can have a profound impact and make a significant difference for others, and this is what really led me to accept the opportunity to serve as the inaugural Indigenous Business Relations Executive in Residence.
"Mary Jane's perspective will help the School provide a welcoming and respectful environment for our First Nations, Métis and Inuit students and will enhance mutual learning among Indigenous and non-Indigenous students and our broader community," says Dr. Gady Jacoby, Dean and CPA Manitoba Chair in Business Leadership. "The Asper community is fortunate to be supported by a national leader such as Mary Jane, our inaugural Indigenous Business Relations Executive in Residence, who will help us pursue our strategic goal on Reconciliation through business scholarship."
Mary Jane will help illuminate Indigenous perspectives at all levels, from student and faculty experiences, to curriculum and business reconciliation. She agrees with the School's perspective that education, research, and business practice is essential to ensuring that the Truth and Reconciliation Calls to Action are implemented and practiced. The School will develop curriculum, will promote research that is inclusive of Indigenous business matters, will increase engagement with Indigenous business community, and importantly the School will foster expanded awareness of the role of business in Call to Action #92 'Business and Reconciliation.'
"It's essential for students to feel included and to have a role in the planning and development that is involved in creating business reconciliation," asserts Brownscombe, with the appreciation that the Asper School is creating tomorrow's business leaders. "We will begin with self-reflection to assess where we've seen inclusive success in the School and to understand where we are at. The School's work to increase awareness of the strategic importance of Business and Reconciliation will build momentum for diversity and inclusion practice across Manitoba, Canada, and beyond."
More About Mary Jane Maillet Brownscombe
Mary Jane is Founder and Chief Executive Officer of SHEanalytics, an enterprise that generates thought leadership to advance inclusion and success for Women and Indigenous. Prior to founding SHEanalytics, Mary Jane shaped her career holding executive positions with Red River College, University of Manitoba, Women's Enterprise Centre and IBM Canada. Seeing a gap in leadership programming designed for women, Mary Jane co-founded SHEday a one-day women in leadership event held in Winnipeg. Over a five-year span SHEday hosted over 100 speakers to share their leadership stories with in excess of 5,000 delegates. The demand for participation with this social innovation demonstrated the essential work needing to be done to advance diversity and inclusion.
Mary Jane serves as a Member of the Advisory Board for the University of Manitoba Institute for Leadership as Member of the Manitoba Women's Entrepreneurship Knowledge Hub as a Member of the Committee on Research Partnerships with NSERC; as a Director of a number of private-held corporations. Her past appointments include governance roles with University of Manitoba Alumni Council; Ka Ni Kanichihk Council; Winnipeg Police Board; Economic Development Winnipeg Board; Travel Manitoba Board; Aboriginal Human Resource Council Canada; Canadian Council for Aboriginal Business; Risk Management & Governance Board of the Canadian Institute of Chartered Accountants.
Mary Jane is a wife, mother, grandmother, daughter, sister, auntie, friend.