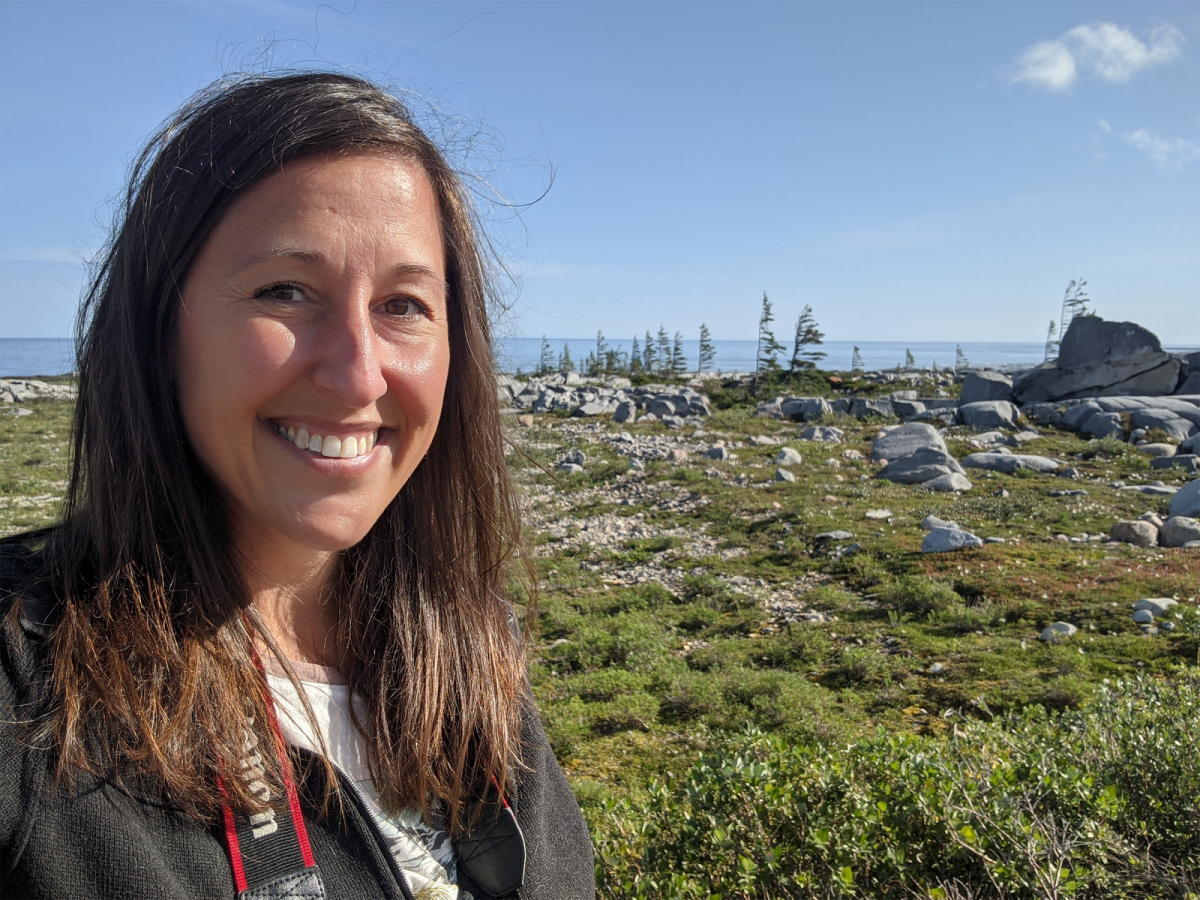 The business of environmental sustainability
MBA student, Jessica Burtnick, applies new business knowledge to help grow Manitoba company
February 14, 2022 —
It wasn't until the beginning of the pandemic that Asper student Jessica Burtnick considered taking an MBA. Burtnick, who started the MBA program in January 2021 as an occasional student was recently appointed as the new Director of Marketing and Sales at Frontiers North Adventures (FNA), a local sustainable tourism business that specializes in polar bear, beluga whale, and northern lights experiences in Churchill, Manitoba.
Like most businesses, Frontiers North felt the strains of the pandemic. With travel restrictions in effect across the world, it was almost impossible for their primary market of international travelers to make the voyage to Churchill. Burtnick realized she wanted to expand her skill set to further support Frontiers North and advance her career.
The Asper School of Business sat down with Burtnick to discuss how she mixes her passion for sustainability and marketing, and why she chose the Asper MBA program.
ASPER: Congratulations on your recent promotion to Director of Marketing and Sales at Frontiers North Adventures. What will you be responsible for in your new role?
Jessica Burtnick: I'm going to be working with both our sales and marketing teams, as well as the CEO and president and all our partners and stakeholders, to continue to bring guests into Churchill and promote Churchill as a tourism destination, particularly as it relates to the products that we offer. I think a big piece of that is going to be growing a lot of awareness around the northern lights season. We have amazing northern lights in this province, but the rest of the world doesn't necessarily know that. Everyone is aware of polar bears and Churchill, so they have long established a reason to come. But northern lights is one that could still use more promotion and awareness.
Asper: I saw in the news that Frontiers North Adventures built an electric Tundra Buggy. Can you tell me about the process your team went through to develop an electric Tundra Buggy? I'm especially curious how it functions in those cold temperatures during the winter months.
Jessica Burtnick: Frontiers North Adventures owns and operates the Tundra Buggy. We actually built them all in Churchill, from the ground up, and they're all diesel powered. If you don't know much about diesel vehicles, they are quite loud and when people think about diesel they're not really thinking about clean energy. Our Tundra Buggies don't evoke those thoughts – yet.
FNA is always thinking about how we can tackle climate change in a meaningful way. It's a big problem that affects a lot of different companies, and it's something we're all responsible for.
So, we thought the Tundra Buggy conversion from diesel powered to electric powered as a meaningful step that we can take as a company to try to reduce our greenhouse gas emissions.
The rebuild took two years from start to finish. We had to program the vehicles from the ground up. We took our existing technology and then completely flipped it into something different. The batteries we used are actually from a New Flyer pilot program in Winnipeg. They ended up not going forward with the project, so we took them and repurposed them.
The project got delayed due to COVID, but we finally did roll it out at the end of November 2021. This will be our first winter with the EV Tundra Buggy where we get to take guests out during northern lights season. We're pretty excited because it's a first for us – the first of 12 vehicles we're planning to convert. We have pretty lofty goals, but hopefully the second one will be a bit easier to convert now that we have one under our belts.
Asper: I see you're also a trained photographer. Have you been able to use your photography skills at FNA?

Jessica Burtnick: When I did start working for Frontiers North Adventures on a seasonal basis, they hired me to be a photo specialist guide. It was a great opportunity for me to share my knowledge and skills with global travelers. A lot of them would just buy cameras for these trips and I was teaching our guests how to use them.
I am also a classically trained photojournalist, I went to school in Alberta. After, I got a job at Canadian Geographic Magazine as the photo editor there. That was kind of right at the same time I was working seasonally for Frontiers North Adventures. As soon as they made the decision to hire me full-time, I moved back to Winnipeg.
Asper: I bet you have an amazing photo library. Can you tell me when you started thinking about taking your MBA at Asper?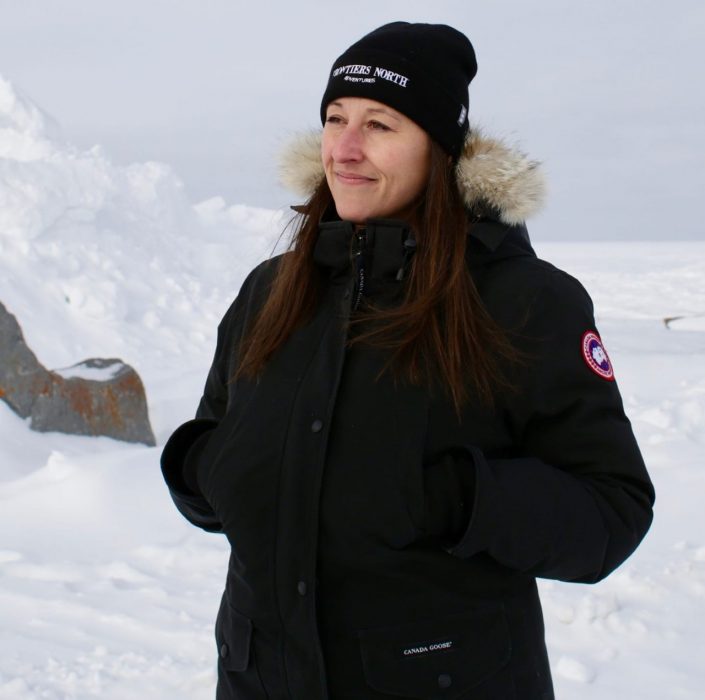 Jessica Burtnick: Honestly, I had never thought about business prior to COVID. It just wasn't on my radar. But, I do work for a small, family owned and operated business so when things started to change with the pandemic it got me thinking about how I could contribute more. I really wanted to learn more about partnerships, networking, and the language of business.
In the summer of 2020, I started to think more about the Asper MBA program. I also saw the program had the option of a couple of different themed concentrations. The one that really stuck out for me was obviously marketing, but also sustainability, which has always been important for me. It's critical to the continuity of the business I'm in. We bring people from around the world to see polar bears and beluga whales, and these are all species that are affected by climate change.
Asper: Are there any courses you're looking forward to taking?
Jessica Burtnick: There's one that really relates to my current profession called Sustainability Marketing. Did I mention that prior to the Asper MBA, I did not have a formal education in marketing? I came from the media side. I think being able to add sustainability into the mix will just bring me up another level.
________
Thinking about pursuing your MBA at the Asper School of Business? Join us for an upcoming info session.