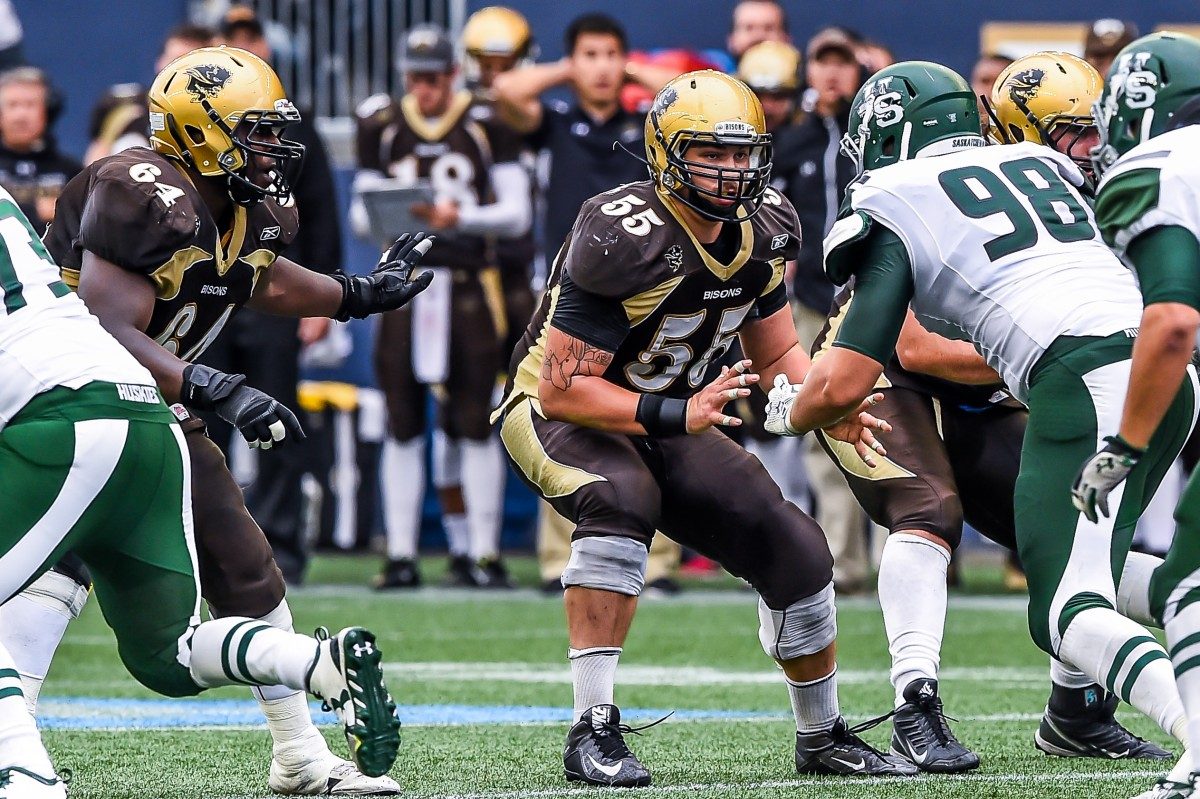 The Bisons are back
Football home opener kicks off on Friday
August 30, 2017 —
The Manitoba Bison football team laces up for their home opener this Friday at Investors Group Field against the visiting Saskatchewan Huskies. Game time is 7pm.
This marks the Brian Dobie's 22nd season as head coach of his number 10 ranked herd at the opening of the 2017 run for the Vanier Cup.
Theo Deezar returns to the Bisons as quarterback and captain for the third straight season and is backed by a full compliment of veterans, also named as captains, on and off the grid. Familiar names like Christie, Dyce, Daley, Fong, Dufault, Rennie and McKoy will support the pivot to lead the team this season.
"All eight captains in 2017 form a strong leadership group that exemplifies the best of Bison Football. They posses a wealth of U SPORTS experience, they are great teammates, excellent student-athletes and impact players on and off the field." says Dobie.
Tickets
Season tickets and single game tickets are now available on the Ticketmaster site for $45 & $15. All University of Manitoba students with student ID, high school students and kids under 12 are free.
Pre-Game
To get in full spirit of the game, you can drop by The Hub on Friday for a home opener special. Starting at 4pm for $12 in advance or $14 at the door you can have a burger and beverage before heading to the game. The Hub special includes a ticket to the game.
Visit gobisons.ca for full ticket and event details.