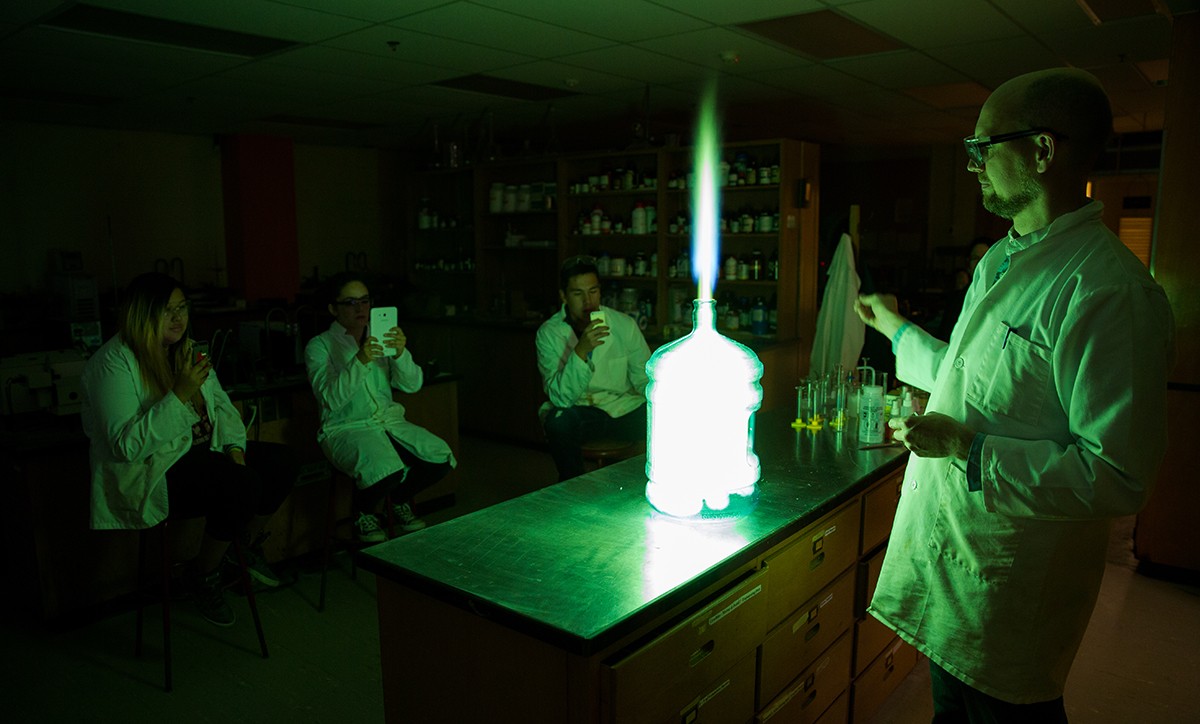 The biggest year yet for aspiring Indigenous science students
Canadian students come to our campus to experience renowned science education program
May 29, 2015 —
From June 1 to 5, 46 Indigenous Grade 11 students from across Canada will experience the thrill of doing exploratory research at the University of Manitoba as part of the Verna J. Kirkness Science and Engineering Education Program.
This year is the largest participation to date, beating last year's record of 34. The program's goal is to increase the number of Indigenous students graduating from science and engineering programs in Canada.  The growth of the program is largely due to the influence past Kirkness scholars have with their younger classmates.
For the fourth year in a row, students representing First Nations, Métis and Inuit communities will come to the U of M to be mentored by trailblazing professors.
[rev_slider Kirkness-2015]
U of M professors and their graduate students will guide the high school students as they investigate the natural world through scientific inquiry.
As student Marten Allenback from Surrey, BC, wrote in his application, "I am interested in this program because I have a deep love for science. The main fields I am interested in are Chemistry, Biology, Physics, Auto Mechanics and Electronics. I have had experience in most of these areas already, but the ones I have not I would like to explore further. I would also like to expand my knowledge in these fields and be able to apply it in a future career. The Kirkness J. Program has all of this and more."
To wrap up the week, a feast will be held on Thursday, June 4, in Marshall McLuhan Hall, University Centre. Dr. Verna J. Kirkness, Honorary Chair of the Verna J. Kirkness Foundation, will present certificates of completion to each of the students.
An Honorary Degree recipient (2008) as well as a distinguished alumna of the University of Manitoba, Dr. Kirkness graduated from the University of Manitoba in 1980 with a Master's in Education after she completed her BA and BEd at the U of M as well. She is a member of the Fisher River Cree Nation, and a member of the Order of Manitoba and Order of Canada. She is a national leader in education in Canada who has inspired countless students and educators in both Aboriginal and non- Aboriginal communities.
Indigenous Achievement, Office of the President is a sponsor of the event and 15 faculty members are hosting the students in their laboratories.
Research at the University of Manitoba is partially supported by funding from the Government of Canada Research Support Fund.