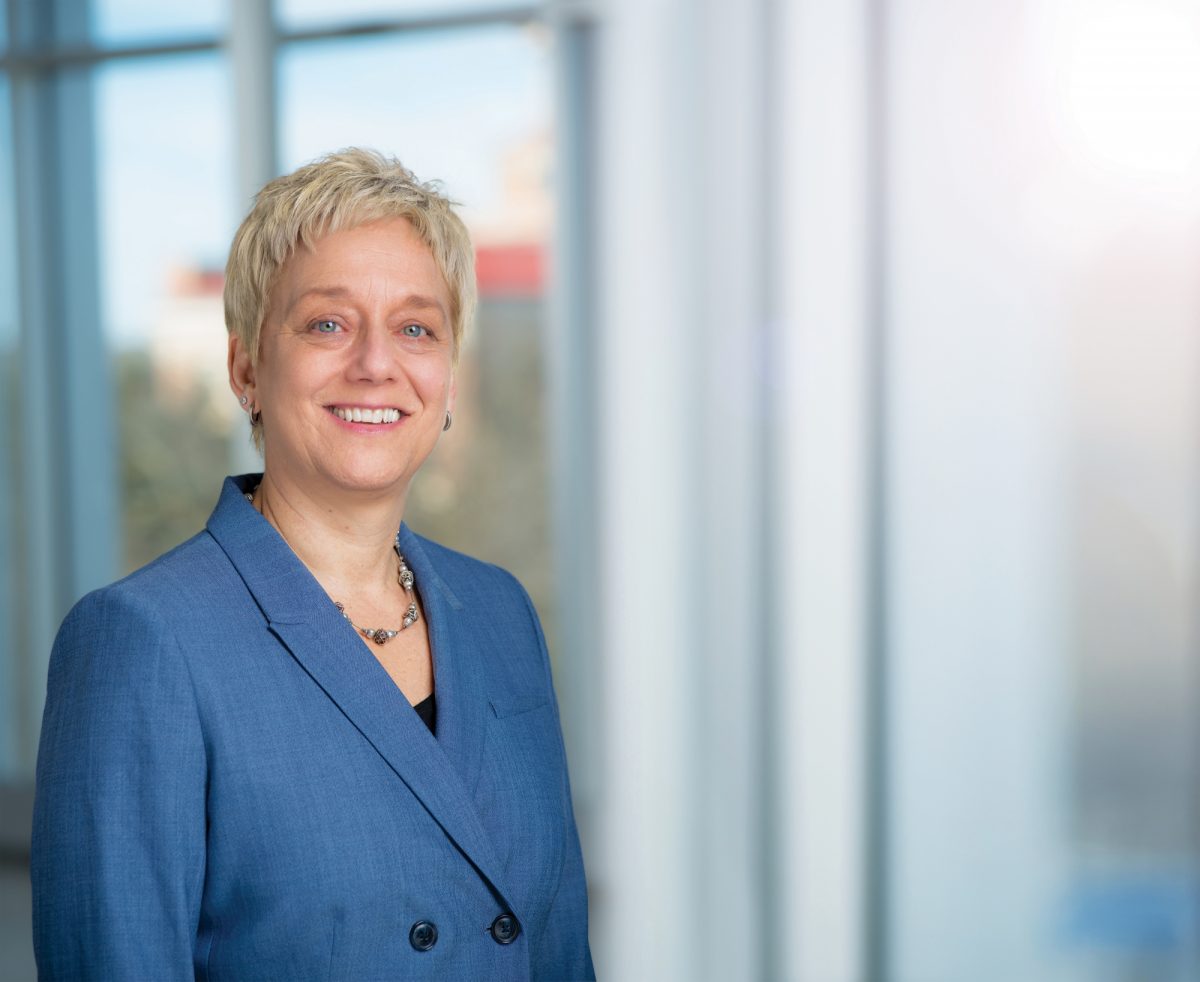 Thank you Janice Ristock
June 29, 2021 —
The UM community gathered virtually on June 25 to say farewell to outgoing Provost Dr. Janice Ristock, whose last day of service is June 30. In case you missed the event, many wished the Vice-President (Academic) all the best in her retirement, including President Michael Benarroch. The following speaking notes guided his remarks and reflect some of Dr. Ristock's incredible contributions to UM.
President Michael Benarroch, on Janice Ristock's service:
It is an honour to speak here today, on behalf of the University of Manitoba to recognize Janice's incredible service.
I have had the opportunity to do this a few times, this month, as Janice has been experiencing her "lasts": last Provost's Council, last Senate, last Board meeting.
It isn't getting any easier.
She has been devoted to our academy for nearly all of her adult life and her contributions have been extraordinary.
As she retires, I want to extend my deep appreciation on behalf of the university for her leadership, alongside her commitment to our values and vision of higher education serving the greater good.
On behalf of the University of Manitoba, I want to extend a special thank you to Dr. Ristock for her leadership on many crucial files, such as those pertaining to equity, diversity and inclusion on our campuses.
Of particular note, Dr. Ristock advanced our goals and priorities associated with Indigenous achievement.
And she helped make our campus safer and more welcoming:
through her work improving our sexual violence policies, including the creation of a sexual violence hub;
through her leadership in developing an Equity, Diversity and Inclusion Taskforce
and by her commitment to fostering important conversations on our campus such as those surrounding White Fragility and anti-racism.
The University also thanks her for her vision of helping students through such initiatives as:
the expansion of experiential learning opportunities;
the enhancement of scholarship and bursary programs and student mental health supports;
and of course, all the work she has done to help us transition to remote learning during this most tumultuous time.
And, of course, her contributions to the renewal of leadership at the University of Manitoba abound. A tremendously important aspect of her role has been the development of a strong, diverse and extremely capable team of deans across this university.
I am proud to be part of a university where the Provost has demonstrated a commitment to the core values of integrity and empathy, who demonstrates dedication to teaching, learning and scholarship to advancing our university and its people.
There is so much more to say, and so much more to thank you for.
(These notes have been lightly edited for UM Today.)