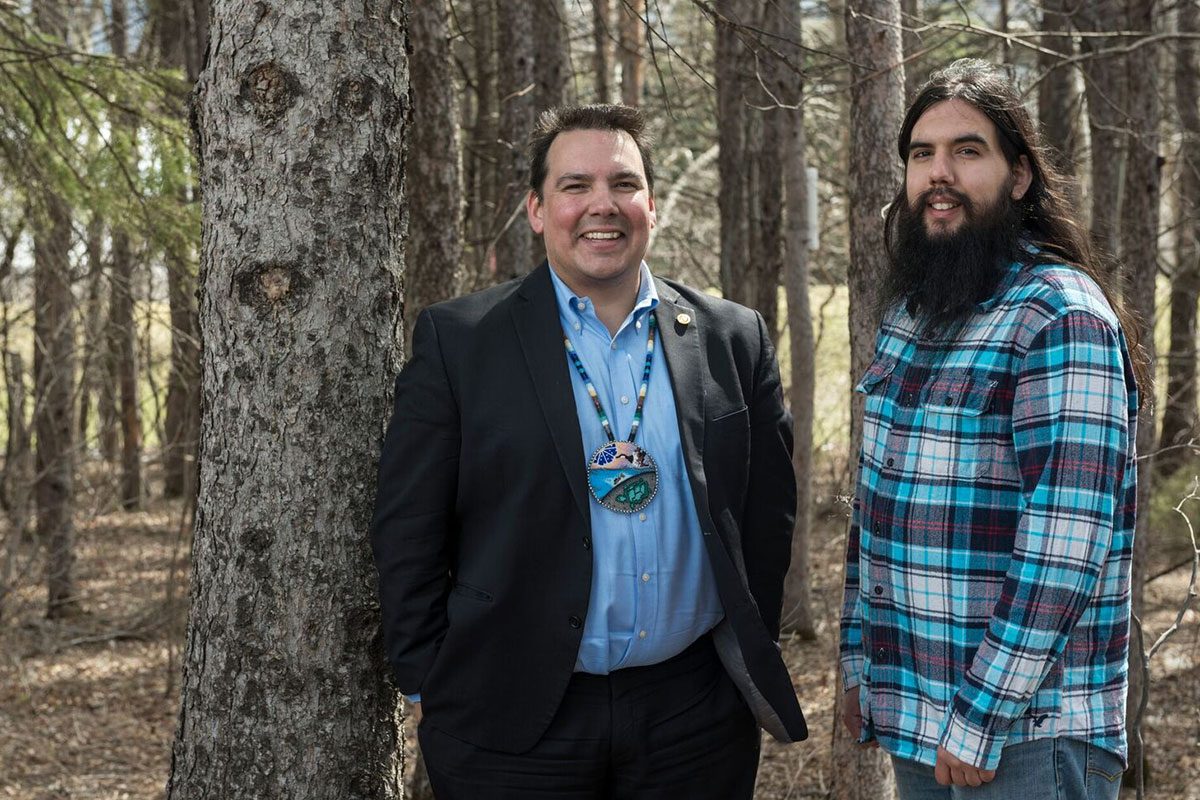 Textbook Earth
October 10, 2017 —
EVERY COURSE WE DO, we teach about healthy and sustainable relationships with the world around you and with your non-human relatives," says Niigaan Sinclair, associate professor and graduate program director with the department of Native Studies.
"I would say that everything we do here [at the department] has to do, in some part, with the earth itself," says Sinclair.
Indigenous education is a more holistic approach to learning that sees the earth itself as a knowledge keeper. Sinclair acknowledges that books are an important element of learning — but they're not the only element.
Sinclair: "The earth reminds us that it's a textual place, it's a place of knowledge, it's an archive."
""The earth reminds us that it's a textual place, it's a place of knowledge, it's an archive," he says.
"When I teach literature, I teach [students] to see a text as more than squiggly lines on a page, which is the only way that Europe likes to view language. I say, 'How is a moccasin a text? How is that a novel? … And if that's the case, then who's the author of the moccasin?' It's not just the human hands, it's the moose and it's the water that fell on the moose, and it's the birds that live above us in the sky. It's all the things that happened to make that moccasin possible."
Another example of Indigenous land-based education in practice is the Native Studies Field School at the U of M, facilitated by Ryan Duplassie, PhD candidate and instructor in Native studies. Along with discussion of scholarly texts, the program includes a two-week experiential learning component in Grassy Narrows First Nation.
According to the course description, students "develop an understanding of their place as Treaty people by engaging the environmental and cultural politics of the Anishinaabe community."
Students learn about Indigenous grassroots efforts to preserve and protect Indigenous traditions and home territories, and contribute to community-led development projects. They also have the opportunity to learn practical skills for living off the land, such as how to build trapping cabins, how to catch and cook fish, and how to make traditional tools such as wooden paddles.
"What we often teach in university is the students' agency and individualism as most important and that's what we have to worry about," says Sinclair.
"In Native studies, we do it kind of the opposite. We say, 'How does the world see you? How are you going to act in relationship to the earth so the earth sees you as a responsible, active, empathic citizen?'"
This is an excerpt from the story on land-based education; read the rest in the Spring 2017 issue of Teaching Life online.