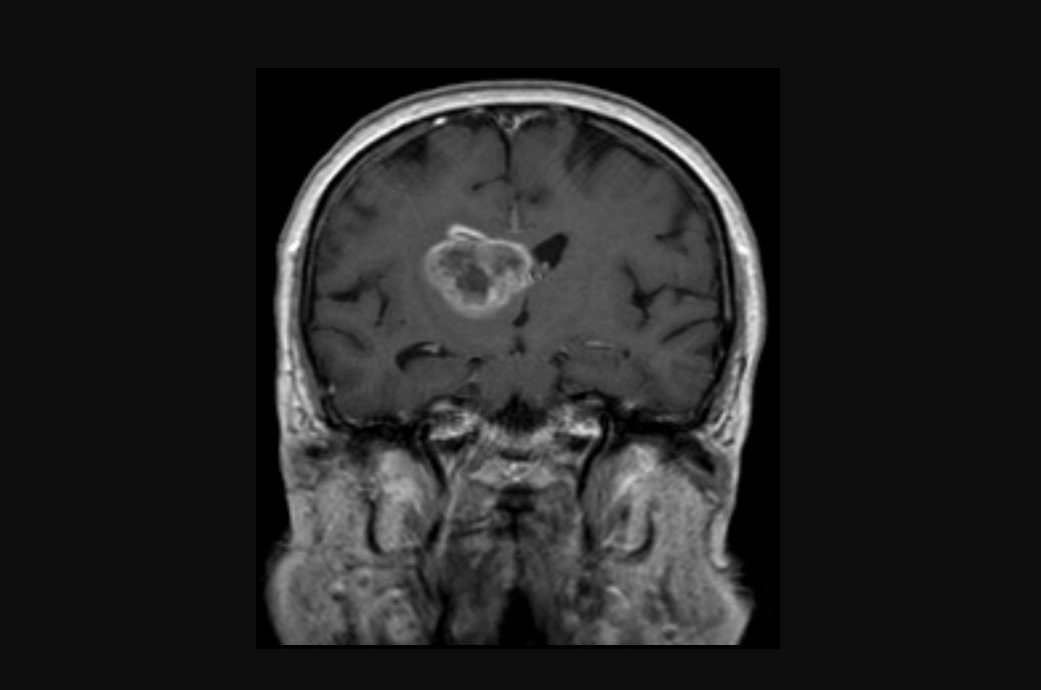 Terry Fox Research Institute supports trailblazing work of biologist helping brain cancer patients
March 7, 2018 —
Brain cancer research in Manitoba has received a boost with news that a University of Manitoba researcher has won a prestigious cancer research award from the Terry Fox Research Institute (TFRI).
Sachin Katyal, a biologist at CancerCare Manitoba and assistant professor in the U of M's department of pharmacology and therapeutics, is the first researcher in Manitoba to receive the $450,000 Terry Fox New Investigator award for his "quick-toclinic" personalized medicine approach to better treat patients with glioblastoma multiforme (GBM).
"Everyone's so excited Manitoba has won a Terry Fox Research Institute award, especially because this province was Terry's birthplace," says Dr. Katyal. "Glioblastoma is a pretty insidious disease and is almost like a death sentence — it's got fairly grim statistics, and my goal is to change that."
He will use his award to analyze resistant brain cancer tumour cells to determine what DNA-damaging enzyme repair proteins are allowing cancer cells to survive following chemotherapy and radiation treatments.
The project's findings will have the potential to help people like Manitoban Lawrence Traa, who was diagnosed with glioblastoma more than five years ago. Having a Terry Fox Research Institute project funded in his province is very exciting, he says, both for himself and for future brain cancer patients.
"One of the toughest things for glioblastoma patients to come to terms with is that you may die from the disease," says Traa. "When we hear about research like this being done in Manitoba, it brings us hope."
Dr. Victor Ling, TFRI president and scientific director, is pleased to see the three-year award go to a Manitoba researcher.
"These awards are given to promising new cancer clinicians and scientists who represent the future of cancer research. The Terry Fox Research Institute funds several major projects aiming to improve outcomes for glioblastoma patients, and we are pleased to support Dr. Katyal's work in DNA repair to help find cures for this disease."
"This research funding and the partnership among the Terry Fox Research Institute, CancerCare Manitoba and the University of Manitoba, ensures the continuation of transformational research that improves patients lives in Manitoba," adds Dr. Digvir S. Jayas, vice-president (research) and Distinguished Professor at the University of Manitoba.
"Through this New Investigator award, Dr. Katyal will be able to network with brain cancer researchers across the country with the potential to impact brain cancer patients," says Dr. Spencer Gibson, Head of Cell Biology at CancerCare Manitoba's Research Institute and TFRI Prairie Node Lead.
More than 2,500 Canadians are diagnosed with brain cancer each year, and GBM is the most common — and aggressive tumour. In October 2017, Gord Downie, frontman for the Tragically Hip, died of this disease. He was diagnosed in May 2016, around the same time the University of Manitoba reported on a laser developed by its alumni that offers a rare hope and treatment for some GMB patients. Katyal's work furthers the U of M's legacy of trailblazing research in this field.
About The Terry Fox Research Institute
Launched in October 2007, The Terry Fox Research Institute is the brainchild of The Terry Fox Foundation and today functions as its research arm. TFRI seeks to improve significantly the outcomes of cancer research for the patient through a highly collaborative, team-oriented, milestone-based approach to research that will enable discoveries to translate quickly into practical solutions for cancer patients worldwide. TFRI collaborates with more than 80 cancer hospitals and research organizations across Canada. TFRI headquarters are in Vancouver, B.C.
About CancerCare Manitoba
CancerCare Manitoba envisions a world free of cancer. It's mission is to reduce and, where possible, eliminate the burden of cancer on the people of Manitoba through exemplary programs of prevention, diagnosis, treatment, rehabilitation, continuing care, research and education.
Research at the University of Manitoba is partially supported by funding from the Government of Canada Research Support Fund.