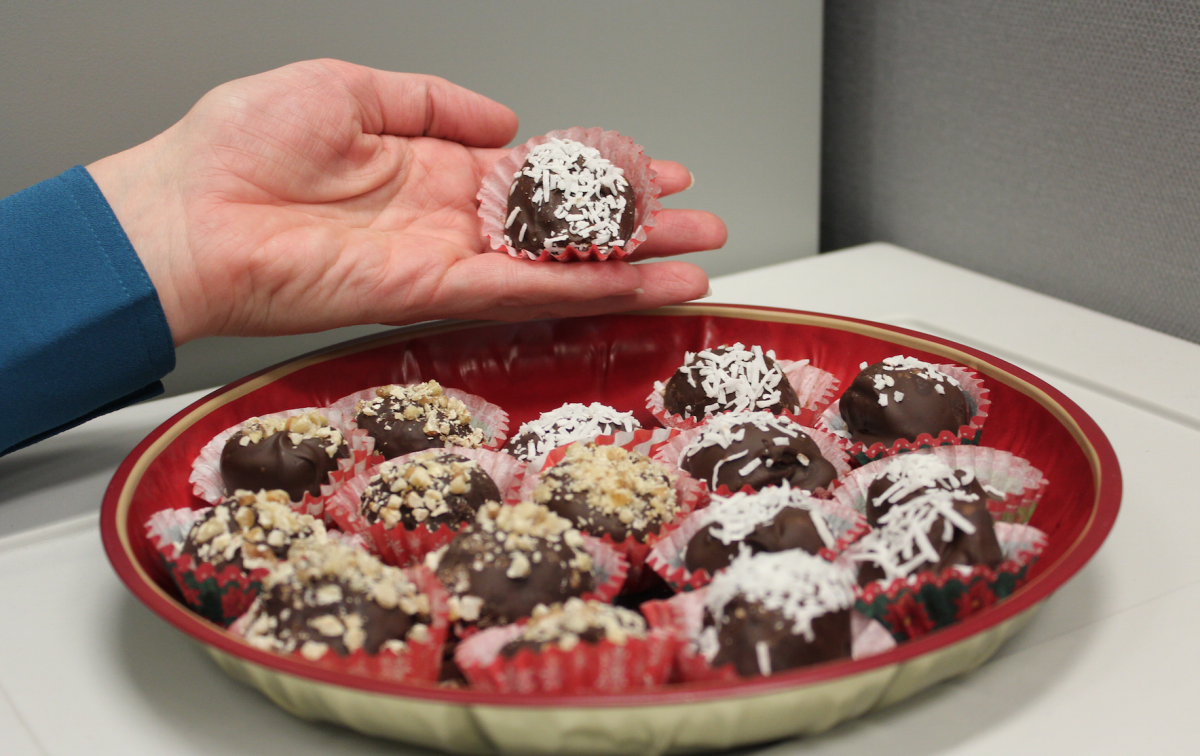 Sweet Christmas traditions from the Archives
Snowballs and Christmas Cake recipes in archival collections
December 4, 2017 —
Hidden away within Archives & Special Collections in the University Libraries are some unique treasures documenting our storied past. One of the private collections donated to the U of M is the Pugh Family Fonds, much of which was presented to the university in 1999 as part of the estate of matriarch Margaret Pugh.
In this collection are many photographs, letters and documents, much like what you would find in similar collections, but because Margaret Pugh was a dietician and accomplished cook, there are other things such as cookbooks, handwritten recipes and even some of her aprons from her exploits in the kitchen.
Some of these recipes indicate that she likely "cooked up a storm" at Christmastime, delighting family and friends with delectable offerings from main courses to desserts.
For example, among the recipes in the collection is one for "Snowballs," an odd concoction made from potatoes, sugar and chocolate.
And what would Christmas be without a true old-style Christmas Cake? There are several Christmas cake recipes in the collection, including some attributed to her friends and colleagues. One is by Mrs. Vera Ambler, and is quite traditional, made with the usual fruit and nuts, and baked in metal tins. Another recipe in the collection is simply a handwritten list of ingredients from at least 75 years ago, but is missing the baking instructions.
These and other materials in the collection show that Archives & Special Collections contains many things beyond what some imagine are only dull and dusty court dockets and government missives.
In fact, the recipes from the Pugh collection are preserved so that today we can literally get an appreciation of an historical "slice of life."