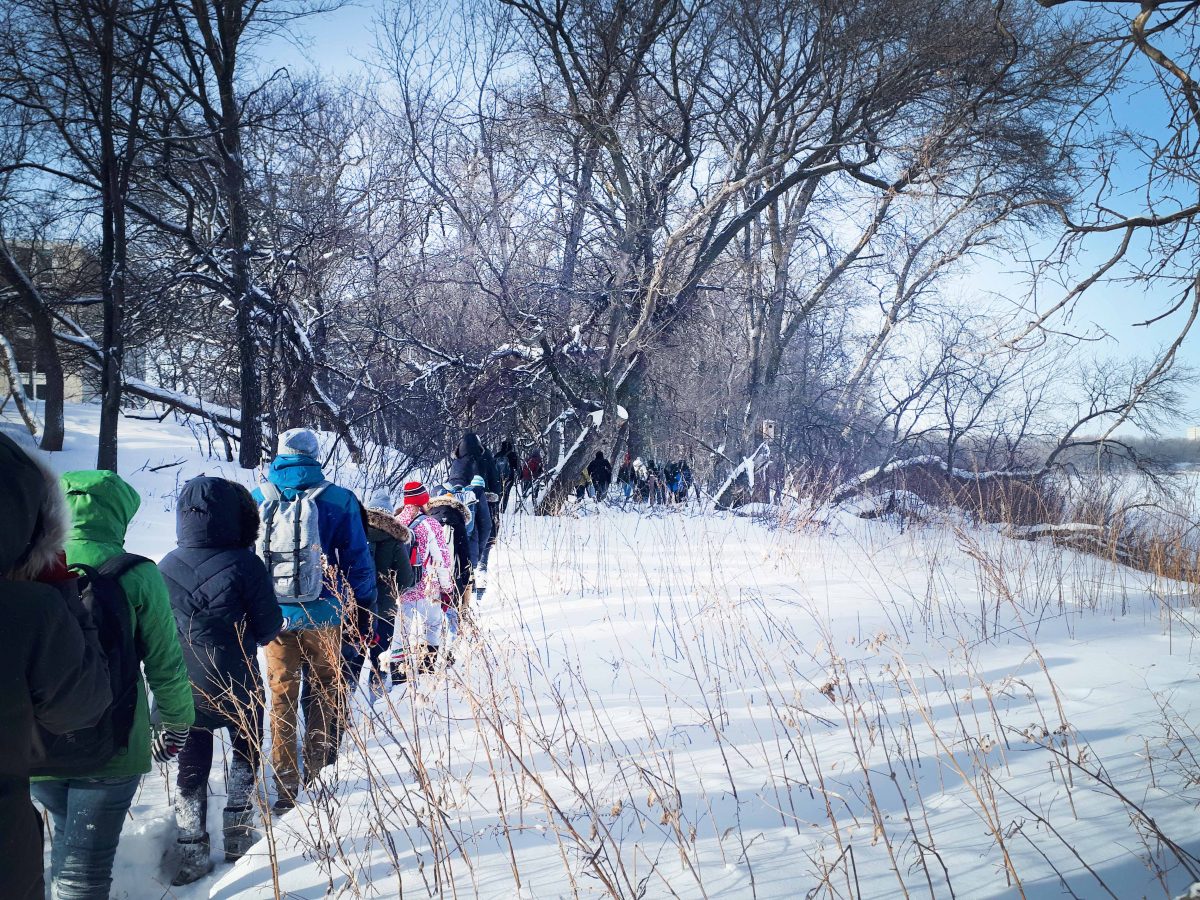 Sustainability Night 2020: Knowledge to Climate Action
February 21, 2020 —
Sustainability Night is an opportunity to network with sustainability minded students, staff, faculty and community members. The evening includes sharing of innovative stories and ideas, in a PechaKucha style presentation by those who are passionate about taking climate action.
PechaKucha is a simple presentation format where presenters show 20 images, each for 20 seconds. The images advance automatically and the presenter talks along to the images. For this event, presenters are asked to come up with an idea, project or general talk related to their experience taking climate action. After the presentations are complete, students, faculty and staff will be encouraged to ask the presenters questions during the informal meet-and-greet session at the end of the evening.
The third annual Sustainability Night will also feature the 2020 UM Sustainability Award presentations. The Sustainability Awards are awarded to individuals who are leaders in campus sustainability in following categories: Undergraduate Student, Graduate Student, Student Group, Staff and Teaching.
When: March 4, 6 – 9 PM
Where: Robert B. Schultz Theatre, St. John's College, 92 Dysart Road
Tickets: $5 each. Include light refreshments and a drink ticket.
Schedule:
6 PM – Doors open
6:30 – 8:30 PM – Presentations (PechaKucha 20×20 format*)
8:30 PM – Sustainability Award winners announced
8:30 – 9 PM – Networking wine and cheese
The theme of Sustainability Night is: Knowledge to Climate Action
Presenters:
Mathew Scammel – Sustainable South Osborne Community Garden
Gerardo Villagrán – UM Community Service Learning
Liam McLeod – UMEARTH's Student Energy Chapter – Experimental Lakes Area Project
Bobbie Mangeli – Wa ni ska tan
Wouter Deconinck – Living Lab Bird Window Strikes
Seema Goel – Craft and Climate Change
Rhéa Rocque – Eco-Psychology and Climate Anxiety
Joe Ackerman – MicroPlastics
Kris Antonius – Homesteader Festival
Claudia Parrott – Sustainable Living