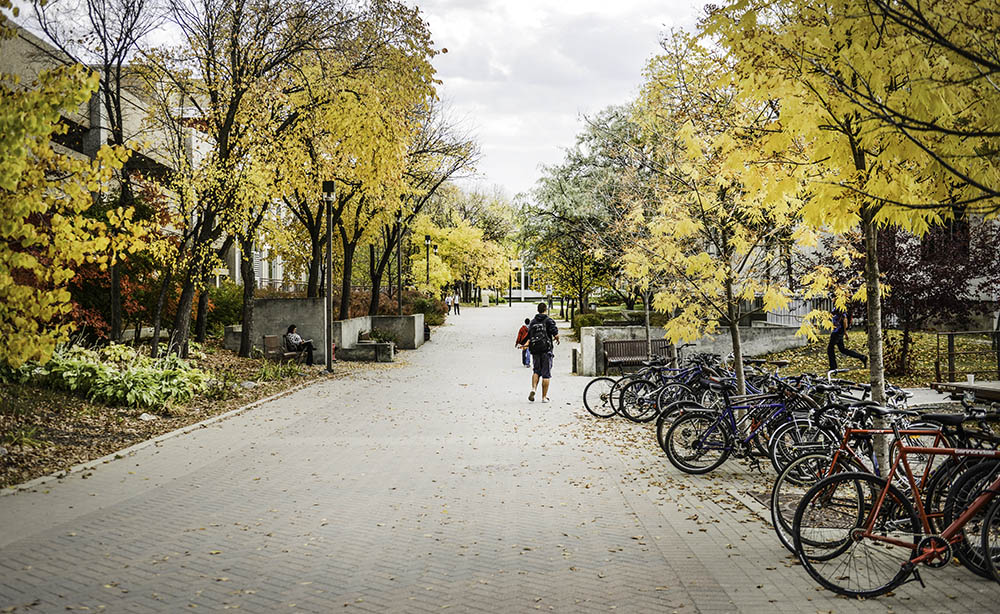 Sustainability Month returns this October
September 23, 2022 —
Celebrate a sustainable future by participating in a variety of green events and activities throughout the month of October. Follow the Office of Sustainability on Instagram and Twitter to stay up-to-date and include #UMSustainability on your Sustainability Month posts.
Sustainability at UM: Lunch & Learn
October 19, 12-1 PM
Learn about sustainability projects and volunteer opportunities taking place this Fall at UM. Take part in a virtual lunch & learn, hosted by Christie Nairn, director of the Office of Sustainability. Email to register.
The Last Drop: Water Researchers Speaker Series
October 17, 11 AM
Freshwater plays a fundamental role in maintaining the global biosphere, climate regulation, and carbon and nutrient cycling as well as in supporting thriving human communities. Join UM researchers from the UN Academic Impact Hub (UNAI) for Sustainable Development Goal (SDG) 6: Clean Water and Sanitation for The Last Drop, a monthly speaker series. On October 17, Dr. Cary Miller, Associate Vice-President (Indigenous), will present on Indigenous use of our waters for agriculture, travel and trade, and the impacts of colonialism. Register to participate.
Meatless Mondays
Every Monday in October
LinkTree on Instagram
Are you looking for new ways to reduce your meat consumption? Every Monday in October, Office of Sustainability staff members will share their favourite vegetarian and vegan recipes on Instagram. Look for a new meatless recipe to try each week!
Green Flicks
Every Thursday in October
Instagram and Twitter
Every Thursday, we will be recommending sustainability-themed films to watch at home. View the films and share your favourite moments with us!
GoTober
Begins October 1
GoManitoba, hosted by Green Action Centre
Celebrate all forms of sustainable transportation with GoManitoba in October. Use GoManitoba, a free app and online tool, to find a carpool partner, identify public transit routes and be matched with a bike or walk mentor. You will be provided with helpful tips and be entered to win prizes throughout the month.
Waste Reduction Week
October 17 – 23
Instagram and Twitter
Learn about the possibilities of a circular economy that minimizes waste. Discover creative ways to reduce your food waste, play "Bin It to Win It" at one of our many new waste sorting stations on campus and drop off your personal e-waste at the E-waste Collection Drive.
Play Bin It to Win It
October 17 – 23
Instagram
The Bin It to Win It contest encourages students and staff to use UM's new bins on campus for a chance to win prizes. To enter, students and staff will take a selfie with one of UM's new bins utilizing the correct waste stream (i.e., food scraps into the organics bin, etc.), and post it to Instagram with the caption #UMBintoWin and tag the Office of Sustainability.
Sustainable Halloween
October 31
Instagram and Twitter
Have fun and tread lightly this Halloween with tips from the Office of Sustainability to green your celebration.
Tell us how you celebrated Sustainability Month by sharing a photo on Instagram and tagging @SustainableUofM, or by posting a comment on the Office of Sustainability's Instagram or Twitter. You could win a zero-waste prize pack, including: produce bags, tote bag, water bottle and camping mug.