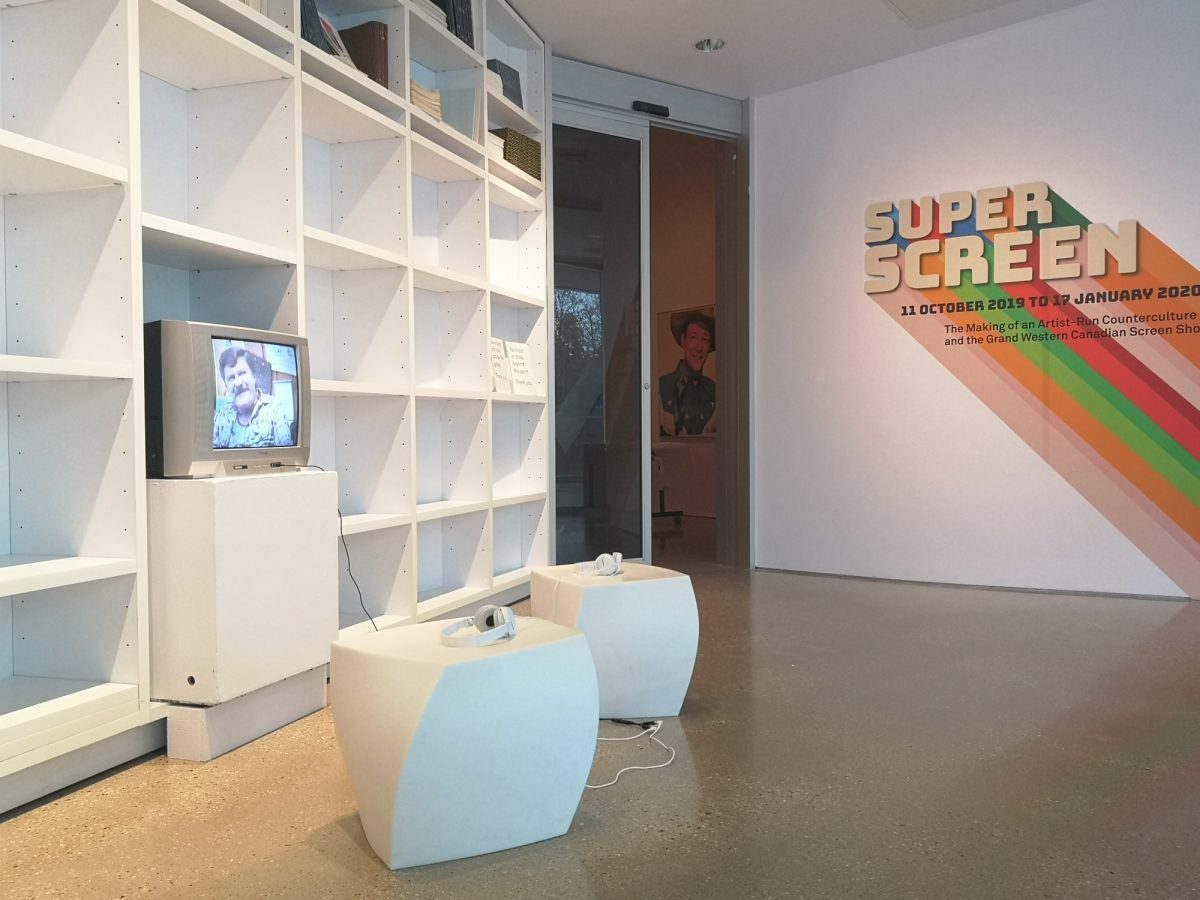 Superscreen, the making of a counterculture
November 4, 2019 —
UM's School of Art Gallery (SoAG) is hosting an exhibit of national importance.
Superscreen: The Making of an Artist-Run Counterculture & the Grand Western Canadian Screen Shop focuses on the printmaking activities of a group of artists who established one of Canada's first artist-run centres, the Grand Western Canadian Screen Shop. (Concurrently, the exhibition Superglow runs from Dec. 6 until Jan. 24, 2020, offering a glimpse into the use of DayGlo inks by artists at the Grand Western Canadian Screen Shop.)
What: Opening reception for Superscreen: The Making of an Artist-Run Counterculture & the Grand Western Canadian Screen Shop
When: Friday, Dec. 6, 5:30 – 10 p.m.
Where: 255 ARTlab, 180 Dafoe Road
Exhibition runs until Jan. 17, 2020
Panel discussion: Dec. 6, 6:45 – 8 p.m.
Panelists: Astrid Alexandra Keim, Director, La Maison des artistes visuels francophones; Dana Kletke (Co-Director, Mentoring Artists for Women's Art); Kristin Nelson (Executive Director, Martha Street Studio); Josh Ruth (Managing Director, Art City); Daina Warren (Director, Urban Shaman)
Leona Herzog (Curator, Buhler Gallery), Bill Lobchuk (Grand Western Canadian Screen Shop founder) as well as the exhibition's cocurator Alex King will be in attendance and will provide opening remarks. A panel featuring a line-up of key players in Winnipeg's contemporary artist-run culture will follow the opening remarks.

From 1968-1987, the Grand Western Canadian Screen Shop was a colourful hub of artistic engagement, education, experimentation and production in Winnipeg. Screenprinting was the primary mode of production; a natural choice for its economy and anti-elitist ethos.
In addition to the establishment of artist-run centres, Canadian artist culture experienced a shift during this period.
Alumnus Bill Lobchuk, one of the featured artists in this exhibition and a founding member of the print shop, was a key player in CARFAC, a regulatory body that ensures Canadian artists are recognized for their labour and paid fees for their work. Highly-mobilized members of the arts community, including many associated with the Screen Shop, protested, campaigned and negotiated for the establishment of these artists' rights that are still in effect today.
The exhibition will include prints by many Screen Shop cohorts, such as Don Proch [BFA/64), Winston Leathers [Dip. Art/56], Judith Huntress Allsopp, E.J. Howorth [BFA/69], Tony Tascona [BFA/53], Gordon Bonnell [BFA/70], Christopher Finn, Bill Lobchuk [Dip. Art/66], Louis Bako, Lenard Anthony, General Idea (members AA Bronson and Felix Partz attended the University of Manitoba), Joe Fafard [BFA/66) and Gordon Lebredt [BFA/76].
The exhibition will also feature work by Jackson Beardy, Daphne Odjig, Alex Janvier and Carl Ray, members of the burgeoning Professional Native Indian Artists Incorporation and frequent Screen Shop participants.