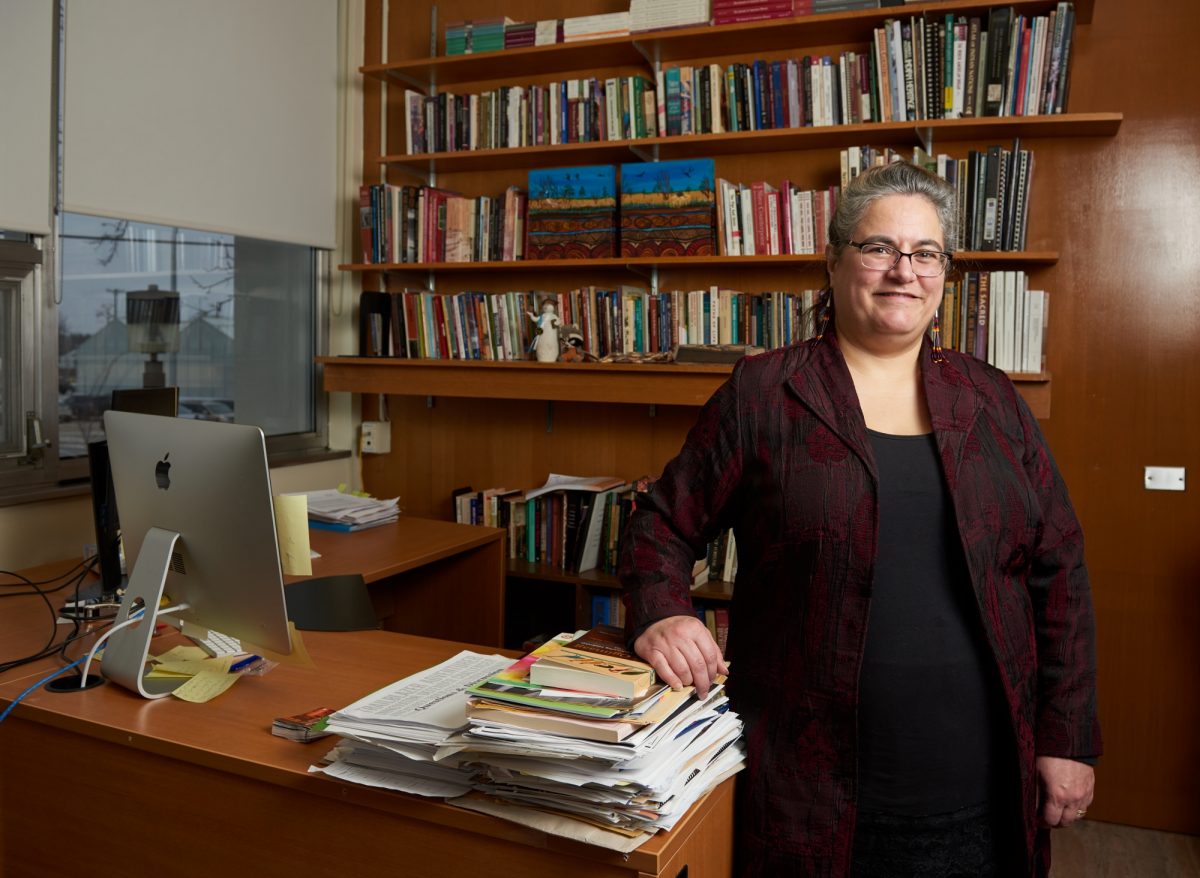 Summer Institute on Literacy in Indigenous Content open to UM faculty and staff
May 3, 2022 —
This summer, UM faculty and staff have the opportunity to explore the cultural and historical context of Indigenous peoples in Manitoba and across Canada – virtually.
Facilitated by Institute Directors Drs. Cary Miller and Niigaan Sinclair, the Summer Institute on Literacy in Indigenous Content is based on the Truth and Reconciliation Commission (TRC)'s Call to Action #57, which calls upon provincial employees to learn the history of Indigenous peoples including the legacy of residential schools, treaties, Indigenous law and Indigenous-crown relations, skills-based training in intercultural competency, conflict resolution, human rights and anti-racism.
The institute is intended to increase awareness and knowledge of Indigenous subjects and issues and build capacity and expertise for delivering Indigenous content across curriculum, as outlined in the UM's strategic plan. It covers the histories, political status, rights and contemporary issues of Indigenous peoples in Manitoba, and addresses how to manage discussion of racially sensitive topics in the classroom.
Now in its fourth year, the program was first created as an initiative in the Faculty of Arts in summer 2019 and received a grant from the Indigenous Initiatives Fund the following year to make it accessible to the entire campus community.
"The past two summers offering the courses as remote learning allowed us to reach many more people than we had in the classroom our first year and was also very convenient for faculty and staff at our multiple campuses to join without the added commitment of travel time." says Associate Vice-President (Indigenous), Research Scholarship and Curriculum and co-director of the institute, Dr. Cary Miller. "As a result, we are keeping the summer institute on-line this year also. The program will be useful to all whether you wish to enroll for the full program and satisfy the TRC mandate, or dip in for the sessions most relevant to updating your courses.
"In a university as diverse as UM, we hope that the sessions on recognizing stereotypes in educational materials, building research relationships with Indigenous communities, as well as understanding race, privilege and fragility in the classroom will appeal broadly across many disciplines," she continues. "While history does not appeal to everyone, it is understanding fully our common history that puts the TRUTH in truth and reconciliation. Truth is the foundation upon which reconciliation must proceed to be successful."
For the 2022 Summer Institute, participants will meet virtually on Wednesday mornings from May 18 to July 27. Each week, participants will complete readings, hear from various speakers and be given assessments. You can attend single, multiple or all sessions, though attendance at all sessions is encouraged. Registration is required. The institute is free.
UM faculty and staff can visit the intranet page for more information, to view the syllabus and to register.